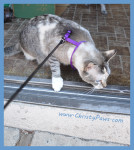 Mom says we may be doing some traveling soon and she wants me to be able to get out of the car and go for walks with her. What? What is she talking about? Car? I never ride in the car. Oh, she says we will be practicing that too. What in the world is going on?
Beginning Harness Training
The first day she put the black harness on me, I refused to move with it on. It felt so strange – like someone had a hold of me by the chest. Echo got a harness on too. Why did he get the little purple one?
The next day, mom tried the little purple one on me to see if I liked that kind better. Well, at least she got the color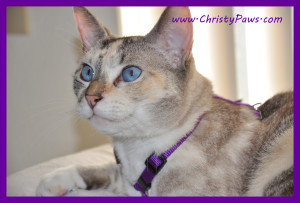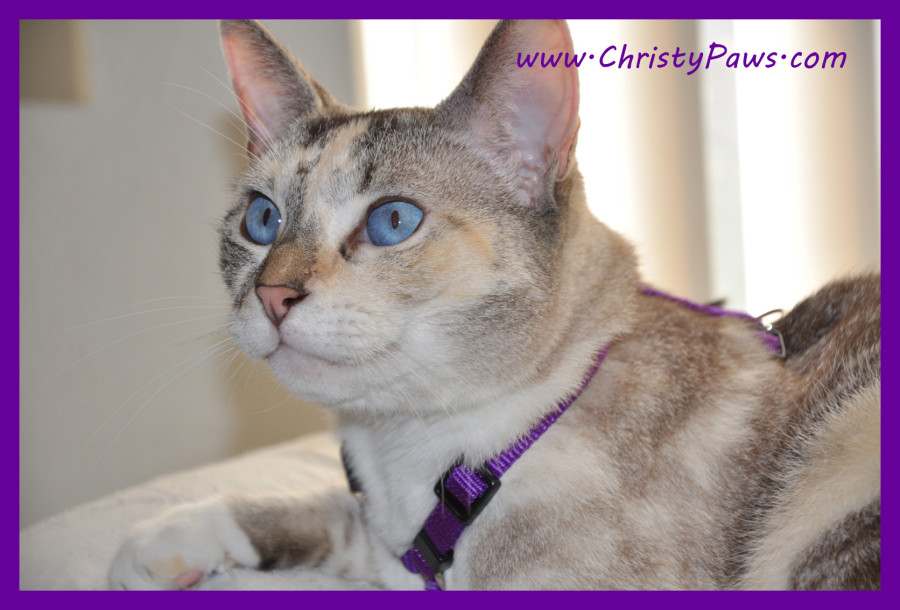 Continue reading →