Hi friends. I know it has been a long time since I posted and now I'm coming to you with some sad news. My fur sibling, Echo, went to the vet hospital on Thursday and won't be coming home. Although we weren't best friends like he and Ocean were, he was almost always sweet to me. I'm going to let mom take over now to tell you more about him and what happened. Please join us in celebrating and remembering Echo.
Hi all. Mom Ava here. When I took Echo to the vet on Thursday, I loved on him and comforted him while we waited. I told him I loved him. When I left, I told him goodbye, hoping it was not the last. But, alas, it was.
At just 11 years old, Echo's life was all too short for a cat. He should have had many years left to be a loved member of our family. You can read all about how he came to be a member of our family here. I am trying to console myself with the fact that I think he had a good, happy life and to be grateful for the time I did have with him.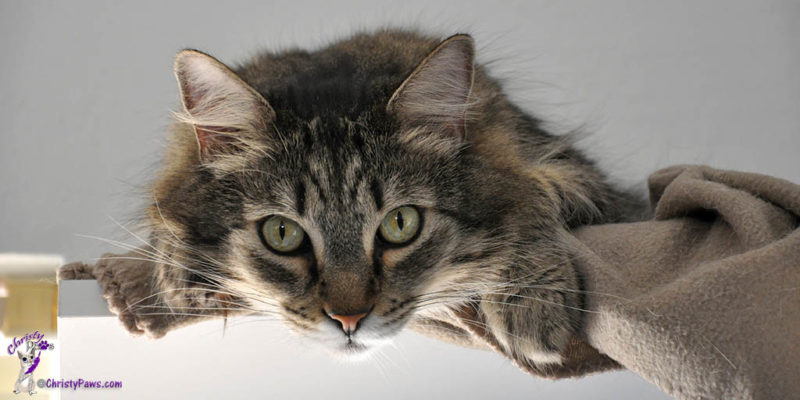 At the Hospital
Initial Consultation and Exam
Let's get what happened out of the way so we can concentrate on the good things.
Echo had been throwing up off and on for a week or so and wasn't eating well. I took him to his regular vet who did blood work and x-rays. She said she didn't see anything significant and sent him home with antibiotics after an enema. She said that if he didn't improve, he might need exploratory surgery at the pet hospital in McAllen (about 30 miles away).
After another week, things hadn't changed much so I called the hospital to find out their procedure for new patients. I had to go as a walk-in and wait in my car to be called when a room opened. Things still haven't completely opened back up from COVID-19 so waiting outside and wearing a mask was mandatory.
About two hours later, we were called into a room and met with the vet. He immediately said that Echo's abdomen was very distended. They took x-rays and showed them to me. The vet said there was so much going on in him that he didn't have a clue what it was without opening him up.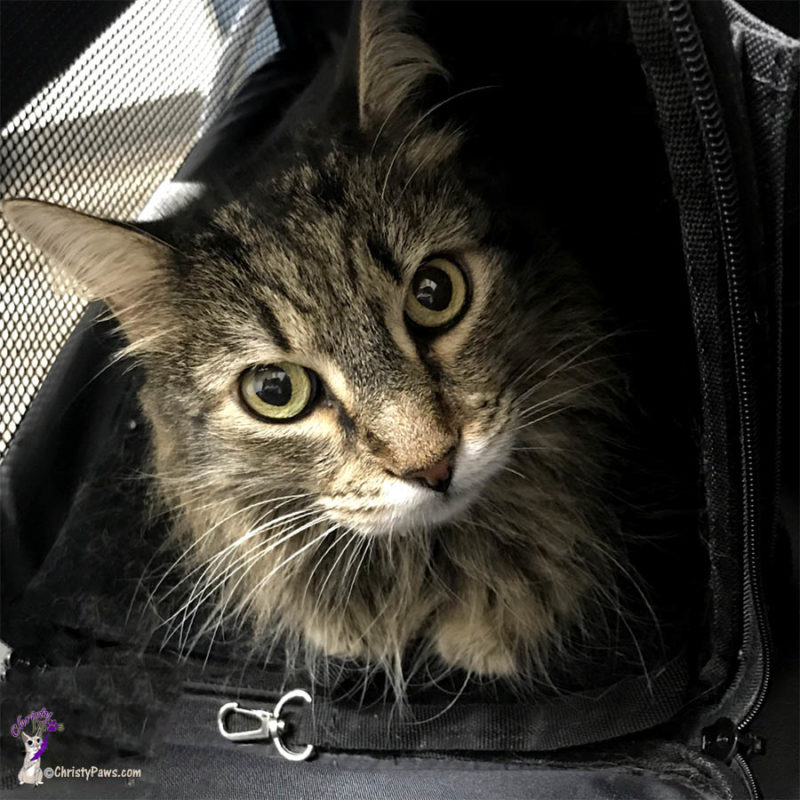 It was hard to decide if surgery was the right thing to do. Would it be a success and give him lots more years with me or would they find something terrible?
The Heartbreaking Decision
I was heartbroken when the vet called me during surgery to tell me what she found. She removed a large hairball but farther down the intestine was an even larger mass which she said was very likely intestinal lymphoma. She said that even if it wasn't cancer the mass was in a very tricky place and that the intestines might open back up after surgery. Oh, the big C word. I knew it was a possibility but still my heart fell.
Even if his life could be prolonged a few weeks or months with drugs, should I put him through that? What about the risk of more surgery? I didn't have much time to make a decision if I wanted him euthanized while he was still under the anesthesia so he wouldn't feel any more fear or pain doing it later. I had given this some thought over the past couple of days so I decided to do what I felt was right for him and let him go.
Best of Friends
I think Ocean is having a hard time understanding what is going on, maybe because he didn't get to say goodbye. He seems quite lost and clingy. He spent the whole day Friday slinking around, I think looking for Echo. When he wasn't prowling around, he was patting my arm and asking me to pet him. You see, Echo was my first rescue in 2009 and from the moment Ocean came into the house a few weeks later, they were inseparable. No matter how many foster cats and kittens came and went, their bond was never broken. If they weren't right next to one another, they were at least in the same room.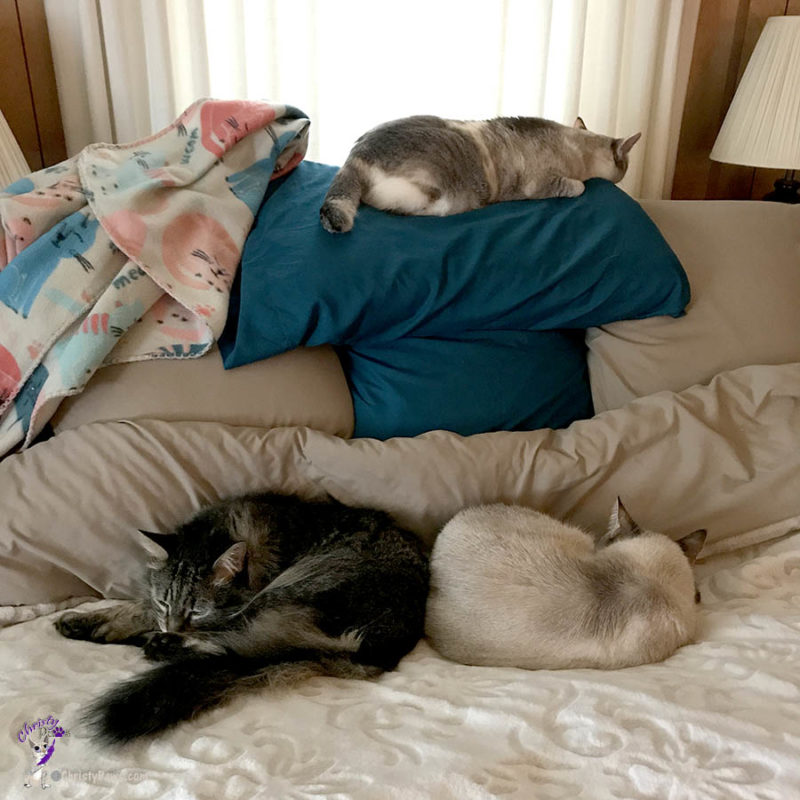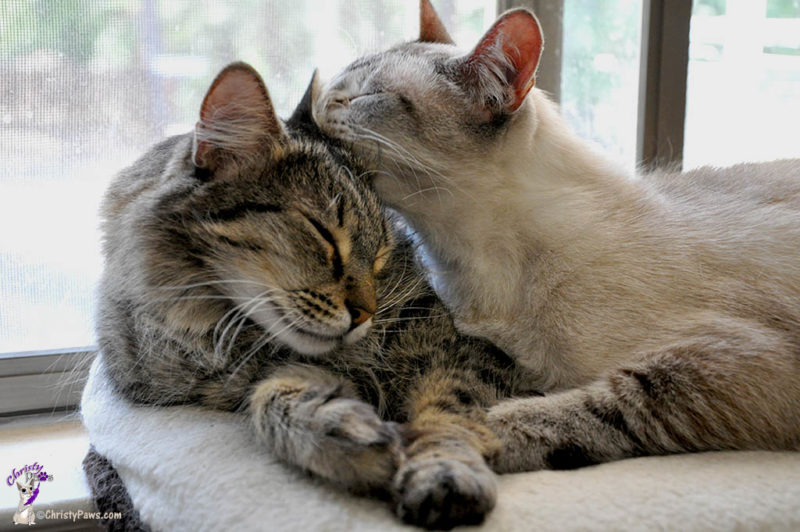 Echo's Favorite Things (Besides Ocean)
Echo absolutely loved the screened in porch. In fact, that is about the only time he was willing to be separated from Ocean. When I opened the door first thing in the morning he would rush outside until breakfast time. He would happily stay out there by himself for hours in the evening. Often, Ocean would go out with him but not always.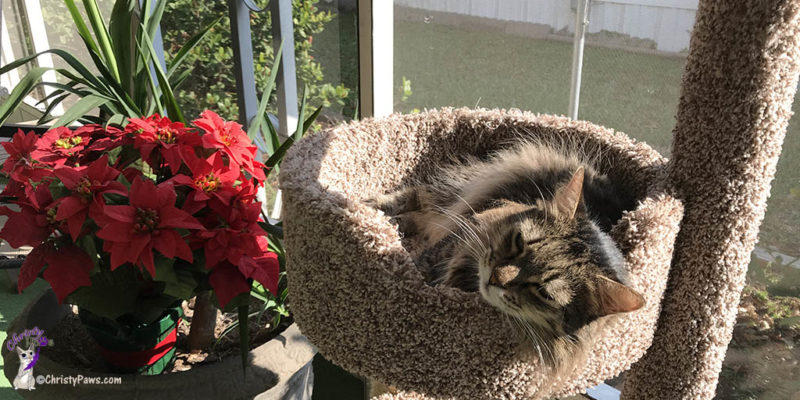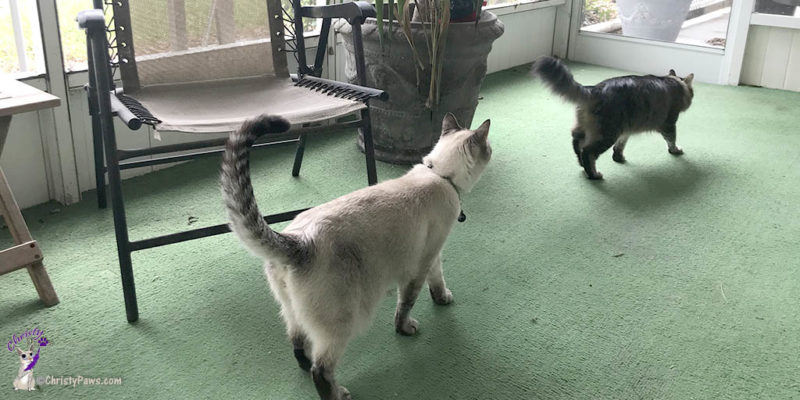 When it was too hot to be outside, he appreciated the upgrades I made to the squirrel and bird TV in the side yard.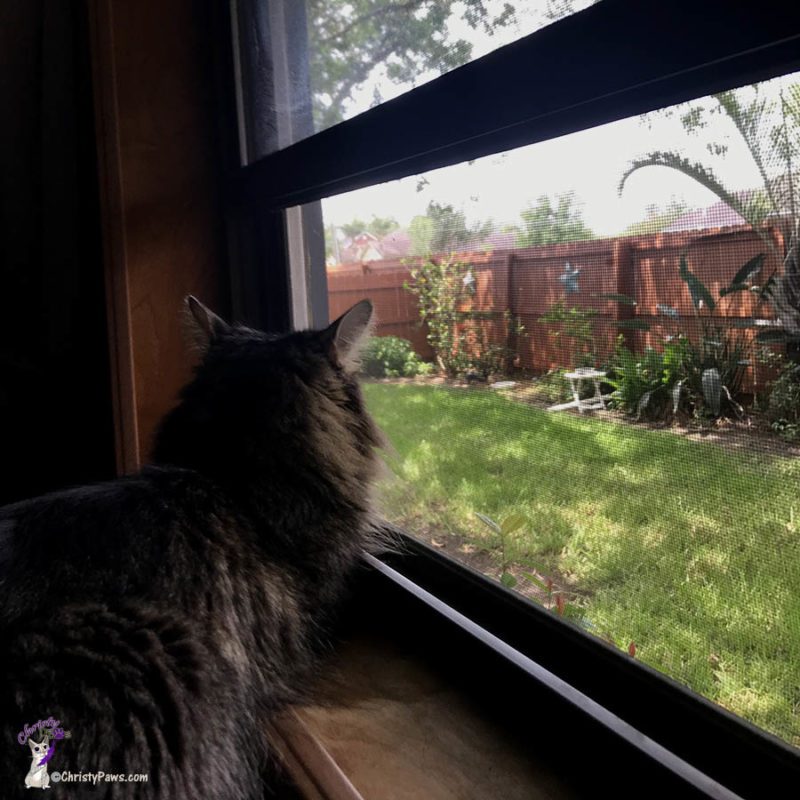 I don't know where his fascination for string came from but it is one of the things that always concerned me about him. Many years ago, when I was a USDA licensed exhibitor, I had a lynx die from ingesting baling twine that blew into his enclosure. of that, I was always careful to clip any loose strings or threads from things like scratching posts. Echo loved playing with the frolicat flik, and I loved watching him, but I never let him play with it without supervision. And, like most cats, he loved catnip toys.
In spite of his long fur, Echo loved soaking up the sun as much as the next cat.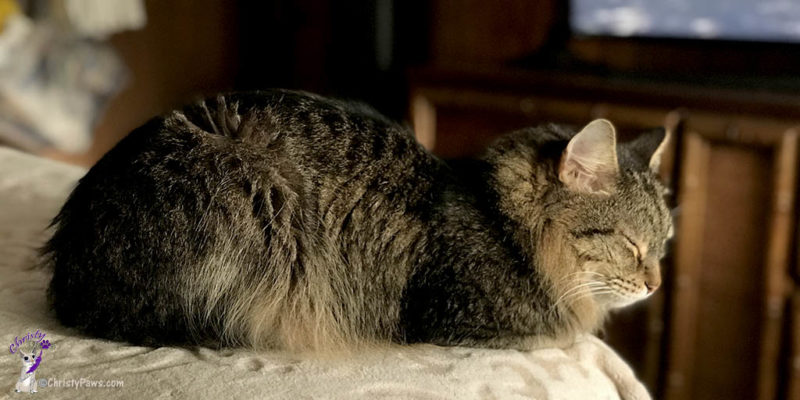 Echo loved to be brushed and would cry and cry if I brushed someone before him. He would stand in line and wait his turn.
Fly Free My Sweet Boy
Echo was such a sweet, trusting boy, in spite of how terrified he was when he came to live with me as that frightened, feral kitten. He was the first of my three cats to warm up to my dad when we moved here to Texas. He was quite the cuddle bug and it always made me happy to have all three snuggle up with me.
Once in a while Echo made me laugh, he frequently made me smile and he always made me happy. For that I am grateful. I will miss his grace and beauty. Every cat is amazing and special. The best we can do is love them for the short time we are with them.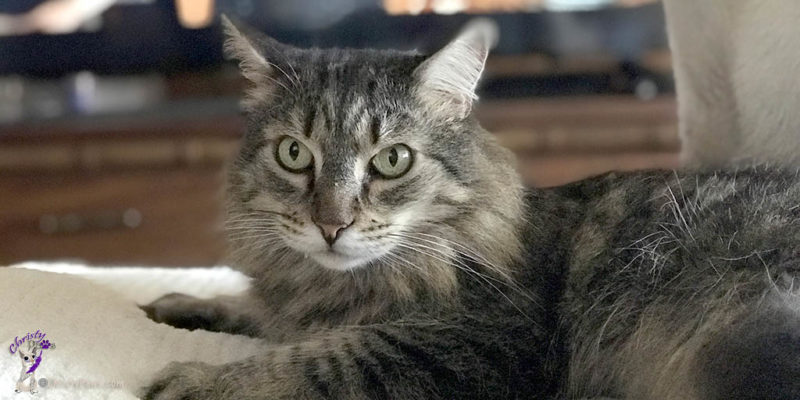 I'll leave you with a few more photos of my beautiful boy.