Since I was abandoned as a baby, no one knows my birth date and my adoption kind of happened gradually, so I don't really even have a gotcha date. It is believed I was born in July so I celebrate on July 4th! What could be better than to celebrate on the birthday of America a life of kitty luxury, safety and freedom.
Although I was probably born in July, my first recollection of life is from August of 2009. I was in a cage in a very scary place in a lot of pain. I was just a few weeks old but I had a broken leg and tail. I heard them talking about me and no one knew how it happened or how I got there. They talked about something called euthanasia if a rescue didn't save me. I didn't know what that meant then, but my human mom has told me about it since and I guess I'm a very lucky kitty.
I was a pretty cute kitten, if I do say so myself, and I just wanted to love on everyone even though I was in pain. I was a favorite with the shelter staff so they asked MeoowzResQ to help me and they did! They took me to the hospital, another scary place with cages, where they fixed my leg. Part of my tail had to be removed so now I have this cute little half-tail.
After a few days at the hospital, someone from the rescue, my temporary foster, came to get me and take me home.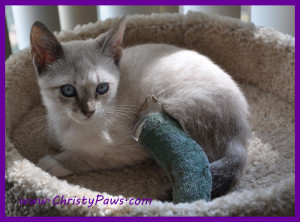 For the first time in a long time I started to feel safe. I needed a few weeks of rest and recreation, oops, I mean recuperation, before I could be adopted. I turned on the charm with my foster mom and she just couldn't resist me. I became her third foster failure. She explained this term to me and I began wondering if she was cut out for this fostering thing. There were a few she let go of before me but I wasn't the last failure! I love all my adopted brothers and sisters very much: Echo, Ocean, Fontana and Philly. Each one has their own special story.
Since 2009, my mom has fostered hundreds of kitties. Thank goodness she couldn't keep them all! I am the queen of the house and help with all these other kitties, but I prefer having her attention all to myself.
Life has pretty much been the same for me day in and day out for the past five years, but mom says there is a big change coming for us. She says things aren't definite yet, so I'm not sure what will be happening. I'm kind of excited for a change though!
I hope you find my blog fun and interesting. I will share about my day to day life, adventures with my siblings and foster kitties, and whatever else strikes my fancy. But I have a serious side too. Spay/neuter and rescue/adoption are very important to me. I want to pay it forward for MeoowzResQ saving me so I will do my best to help save more kitties.
I hope you will visit me often. Better yet, subscribe and you'll always know when I've posted something new!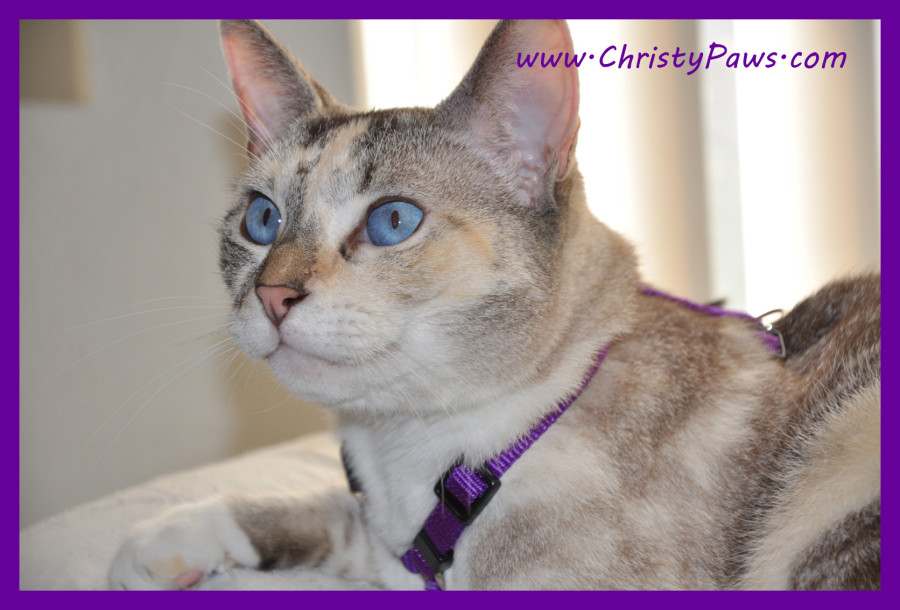 UPDATE:
At the end of 2014, we moved to a rural town in northern California. What a change it is! Mom is not fostering kitties here. We want to help in a different way now and will be looking for a local shelter or organization who could benefit from ME being their Advo-Cat. I'm excited to take on the new role.