Mom says we may be doing some traveling soon and she wants me to be able to get out of the car and go for walks with her. What? What is she talking about? Car? I never ride in the car. Oh, she says we will be practicing that too. What in the world is going on?
Beginning Harness Training
The first day she put the black harness on me, I refused to move with it on. It felt so strange – like someone had a hold of me by the chest. Echo got a harness on too. Why did he get the little purple one?
The next day, mom tried the little purple one on me to see if I liked that kind better. Well, at least she got the color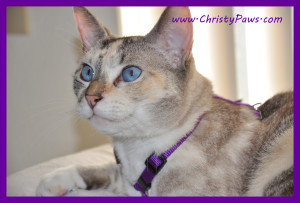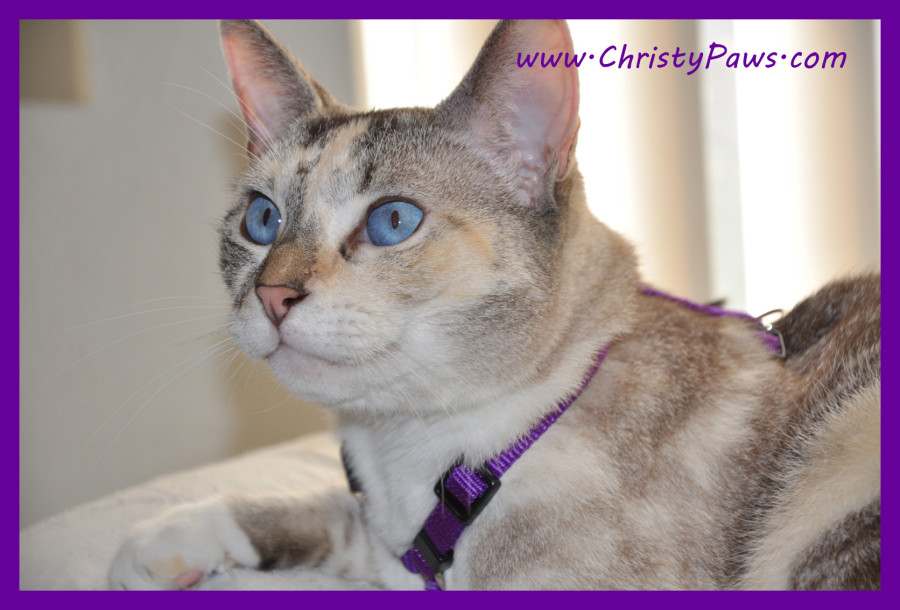 right. It felt like smaller hands but I still didn't like it. I refused to move around with it on. I just laid on my chair, ignoring it. It did not go away.
The next day, she put a leash on it and actually expected me to walk like that. She asked me several times but didn't force me. It didn't matter. I just didn't like the way it felt. I would walk a step or two hunched up like Quasimodo then lay down. (Bet you are surprised I know about him, huh?)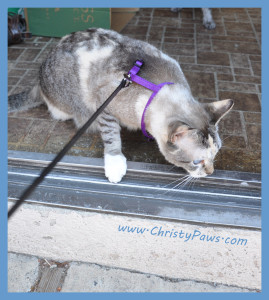 When we got to the door, I really put on the brakes. I'm not supposed to go out there. Even if the door gets left open I know I can't go out. Now she is asking me to go out? I'm so confused.
A little more coaxing and I stepped out. The ground felt very different – hard and cold – kind of like the kitchen floor but different. Of course, I immediately laid down and checked it out with a roll.
Then, the best thing happened. Mom coaxed me to a sunny spot. This outside thing might not be so bad. Now, about that harness.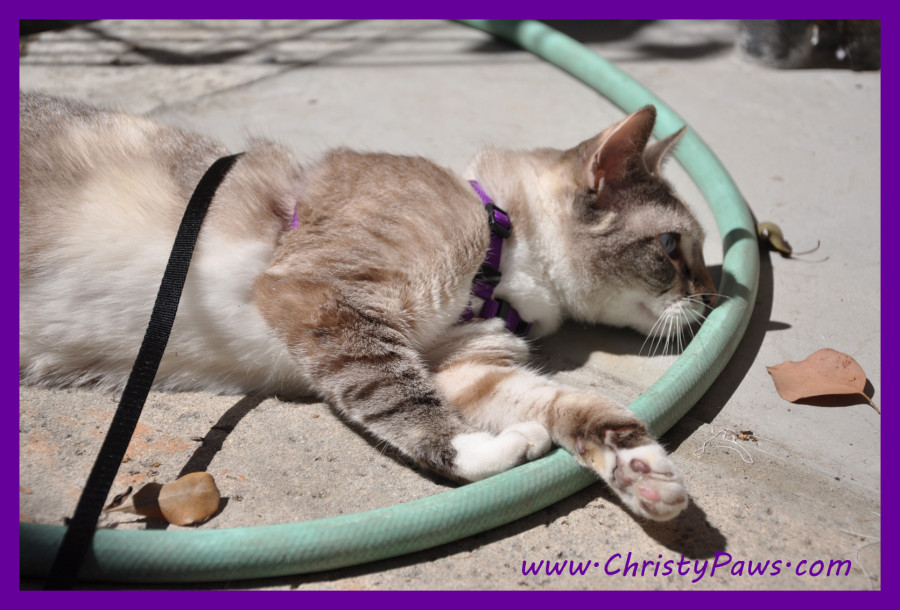 Christy Paws