Hi friends and furiends. We've been away so long, mom says she has practically forgotten how to blog! This post is to catch you up on what I did on my summer vacation. Or maybe more accurately, what I didn't do on my summer vacation! The only problem is that is was a very long vacation extending beyond summer. Mom's promise and mine is that we'll try to do better in 2021. We want to focus on the positive, happy stuff and not stress over current events. That's why mom and I started this blog in the first place when she was recovering from being ill and needed something lighthearted to write about.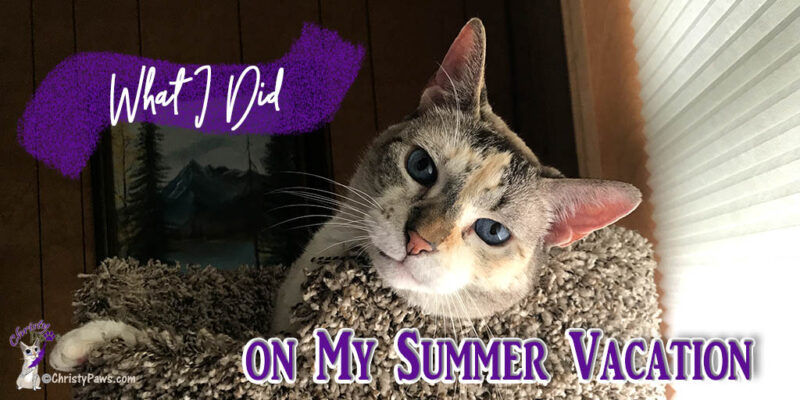 My plan for 2021 is to publish at least one post per month. That's not a lot but certainly better than we have been doing! Between posts, you can see more current and behind-the-scenes stuff on social media so follow me on Facebook and Instagram for that.
View this post on Instagram
Summer Vacation Happenings
Life here in Texas has been pretty quiet, especially with us not traveling at all and mom home so much. Even though Echo left us for the Rainbow Bridge last May, Ocean and I still are not really friends like mom thought we might become. I'm a little more tolerant of him but that's about it. That's OK with me though. I'm an introvert like mom and she's all I need — and some sun puddles. Oh, and some good food.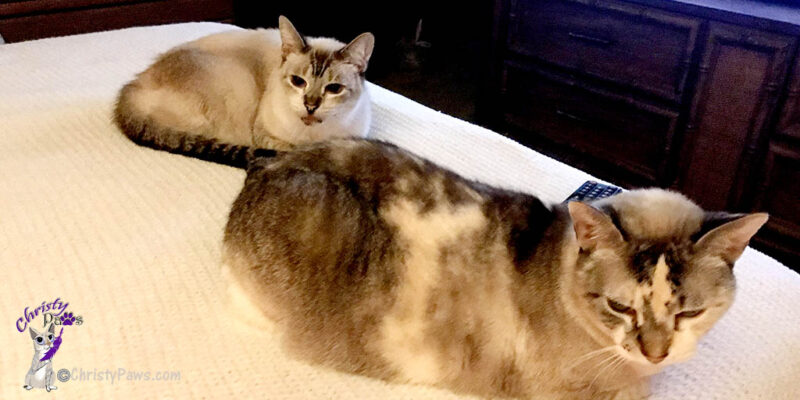 When we lived in California, both north and south, mom always wanted a catio for us so we could get outside. Well, guess what! If you don't already know, we have a huge screened porch here so we can get outside any time we want. Mom recently had some renovation work done on it and now she says she just needs to figure out how to get some good shelves out there for us. But I think it's pretty pawsome just the way it is.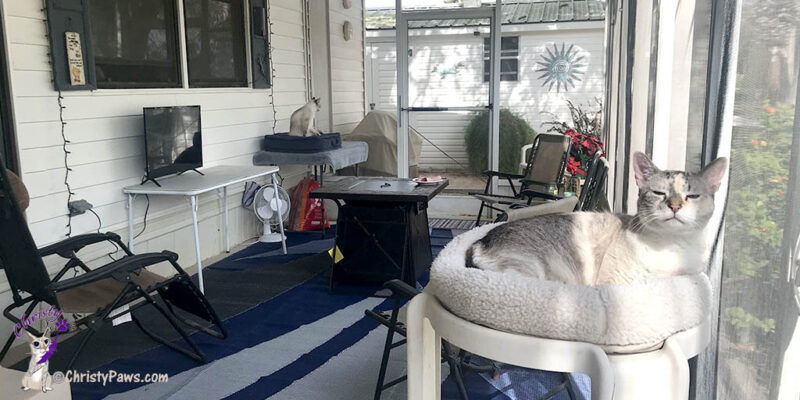 We've only been on a couple of strolls around the park and I'm looking forward to more of those. There is a pond at the back of our park that is always loaded with ducks and other water birds. I love watching them.
One of the things that mom and I thought would be fun to do is to make more YouTube videos. We have a lot of things planned, starting with some simple stuff until we get better at it! I'd love for you to check out my channel and subscribe.
What have you been doing during the past year on your long summer vacation? Were you busy or did you take time off with your human like me?
Hoping you are having a purring great start to your new year.
Christy Paws