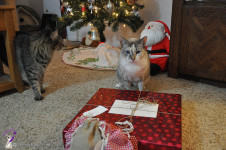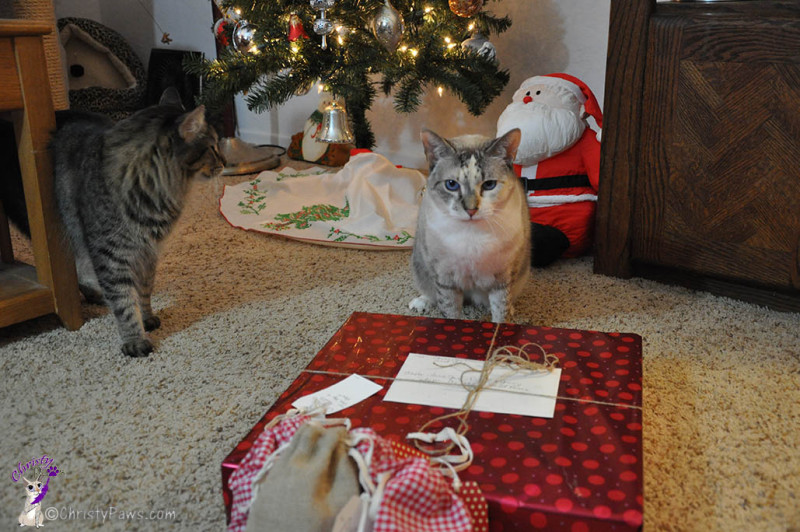 Happy Monday my friends! I hope you all had a most wonderful Christmas. I know we did.
On Christmas Day, mom finally let us open our Secret Paws box. We were so excited to find out it came from our friends Gus, Jaq, Pearl and their human mom Jenny from As the World Purrs. Thank you so much!
First, of course, someone had to inspect the box and its wrapped contents. I let Ocean have that honor.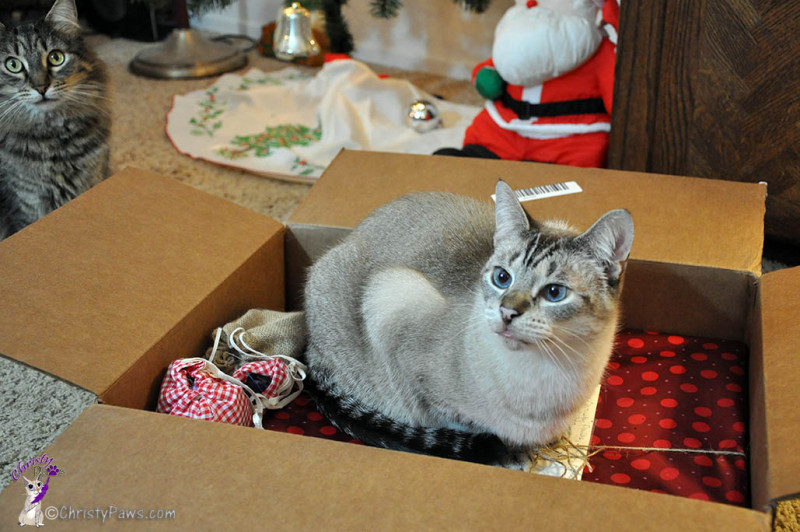 Once everything was out, mom wanted to take pictures with the packages. See the cute little bags that things are in? Mom thought that was a really clever wrapping idea. We each had our own bag with our name on … Continue reading →