I've been saying for the longest time that I want a water fountain. Ever since mom went to BlogPaws last year and came home telling me about all the cool fountains she saw, I've wanted one.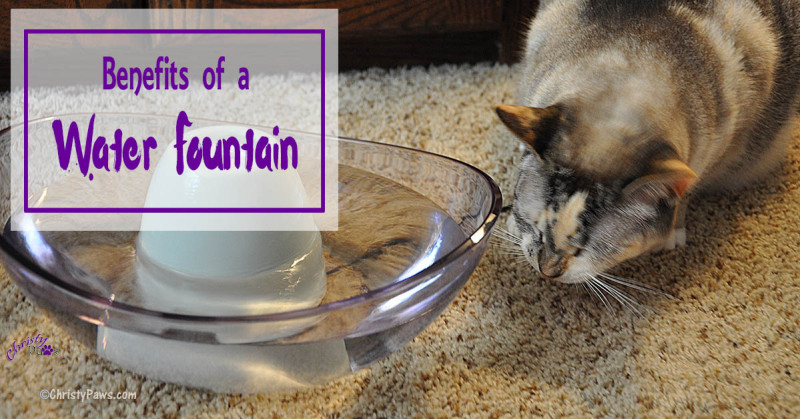 I know how important hydration is for us kitties and how hard it is for some of us to drink enough water. We don't have a problem at my house because we get most of our moisture from our raw food, but clean, fresh water is still so important. Getting kitties to drink is especially important for kitties who eat dry food. I wrote a post about hydration last year with ways you can help your kitties drink more water. A water fountain is just one of the ways.
Lots of my furiends had giveaways for water fountains last year but I never won. But, guess what! A few weeks ago, I won a PetSafe Sedona Pet Fountain
from my furiends Truffle and Brulee at Sweet Purrfections. It took mom a while to get her act together and get it put together. It took her even longer to help me write this post, but, finally, here it is.
When mom opened up the water fountain box and saw that it had quite a few parts and the instruction booklet was many pages long, she set it aside saying she was too busy to deal with it.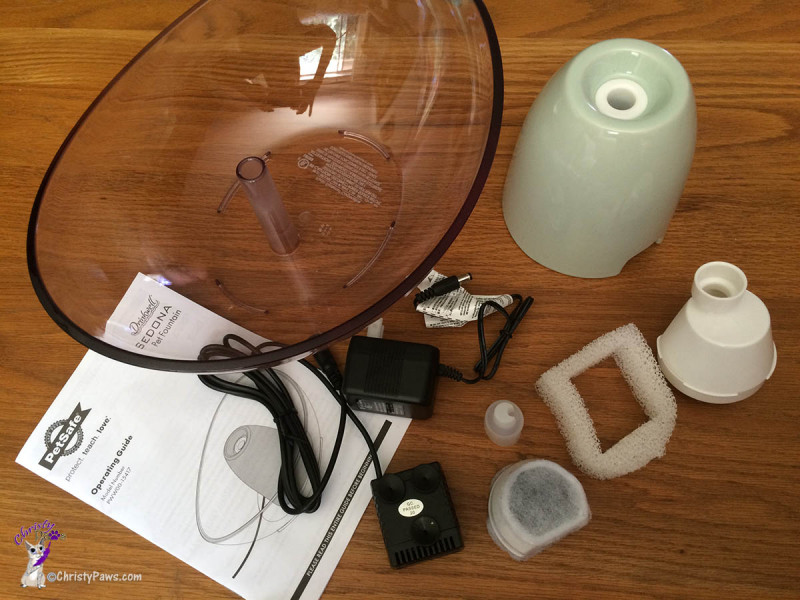 Tell your moms not to let that dissuade them. Once mom started actually putting it together, she found out it was really very quick and easy. The instruction booklet has so many pages because it is so thorough and easy to understand. Of course, I supervised this process.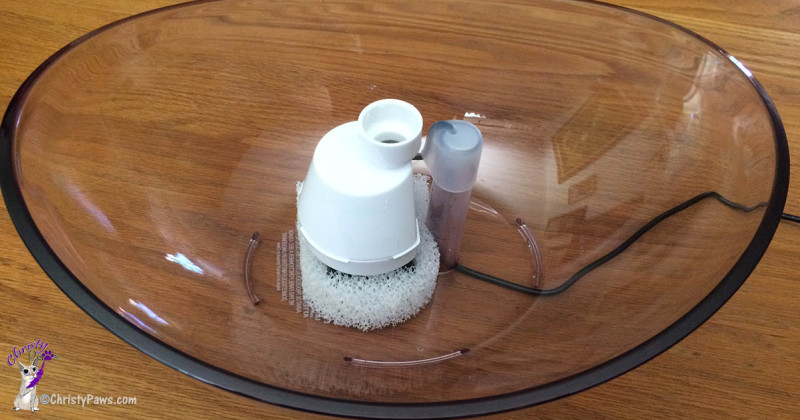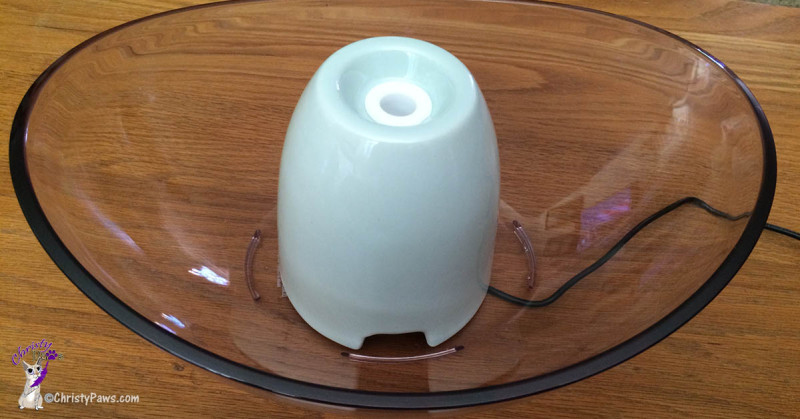 Once the fountain was put together, mom invited my brofurs, Echo and Ocean, to come check it out too. Well, even though the water fountain is whisper quiet, we just really weren't too sure about it. This is pretty common, furiends. You know how suspicious we can be and how we don't like change! Just give your kitties some time to adjust. You might need to put their regular water bowl near it for a while.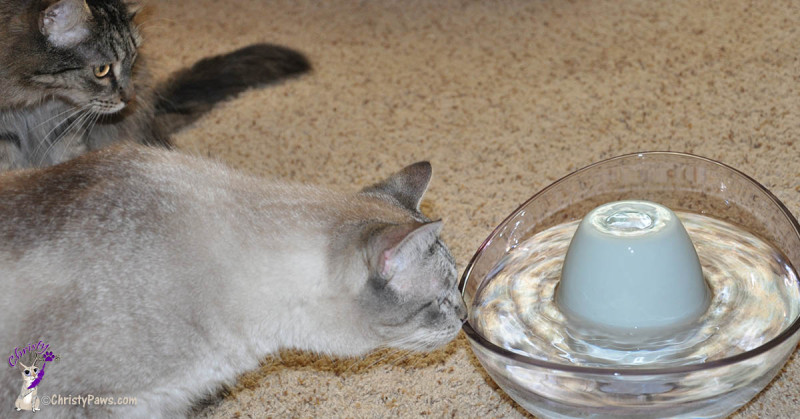 Mom really likes this fountain because it is quiet and the clear bowl is unobtrusive no matter where it is located. She also liked that it was so easy to put together and the instructions were so clear.
Benefits of a Pet Water Fountain
The running water passes through a charcoal filter keeping it cleaner and fresher
Water standing in a bowl can grow bacteria and fungus
Running water stays cooler
Running water has more oxygen dissolved in it and may taste better
Water fountains usually have big, wide bowls making it comfortable for your kitties whiskers
Many cats like to drink running water — you've seen videos of them drinking from faucets
As convenient as water fountains are for your humans, remind them to refresh your water every few days and to thoroughly clean the fountain about once a week. The carbon filter needs to be replaced every 2-4 weeks and the foam filter every one to two months. PetSafe offers a filter subscription that will help your human remember to do this. Also, the pump needs to be taken apart and thoroughly cleaned every two weeks. So, a water fountain does require more care than a bowl of water but mom thinks it is worth it.
Do you have a water fountain? If so, did it take you a while to adjust to it?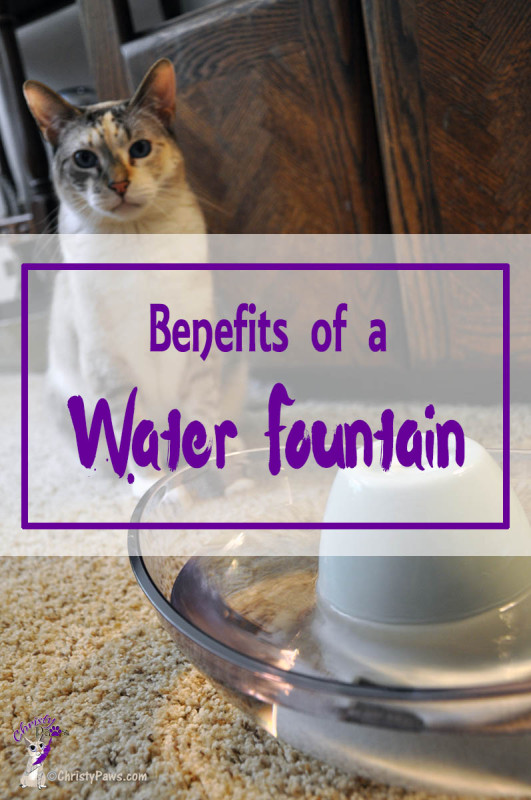 Have a great weekend!
Christy Paws
P.S. I was not compensated for this post in any way. I am just reviewing the fountain I won.

Save
Save
Save