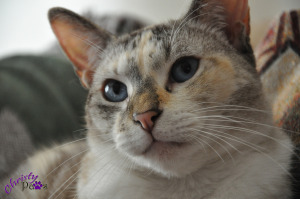 Mom has halfheartedly been looking for a new travel carrier for me for a while now. By that, I mean that if she happened to be passing a pet store, she would go in and look. So far, she hasn't found what she wants. She wants a soft carrier on wheels since I am a pretty big girl. I weigh 11 pounds – solid as a rock – no fat here. Well, maybe a little flab since I probably don't get enough exercise. Mom says she hopes to change the exercise thing for all of us, including her, after we move. But I digress. Back to the carrier.
We have a hard carrier that Echo will use for our trip to our new house. Since we need a second one, mom wanted to get one that I will be able to use for future travel and is easier for her.
She has looked on line and found a couple that look good but now time is running short to order and it is so hard to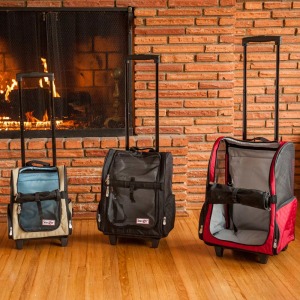 tell from a description and a photo if you will really like something. Mom needs to find a pet store that has a better selection of carriers! You would think that would be easy in such a populated area, but we have a few chains here that dominate the pet market and they all carry basically the same things.
After researching local pet stores online, it looks like mom needs to make a trip to Fashion Island in Newport Beach. A store there carries two brands of rolling carriers. Hopefully, they will have them in stock and mom will like one.
She's not sure when she will have time to go, but I'll let you know what she comes up with. She had better get a move on, though. Time is running out!
Christy Paws