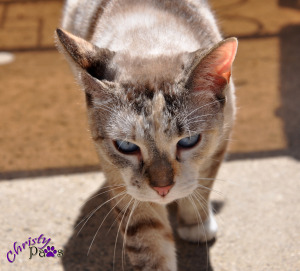 Oh my catness! Mom finally told us what the big change is. As some of you guessed from the boxes, we are moving. But that's not the half of it. I'm not going to be a city cat anymore. I'm going to be a country cat! Thank catness I don't have to be as "country" as my country cousins. I'll still be an indoor kitty but mom says it will be very different there.
She didn't tell us sooner what was going on because things kept changing. She knew we had to move in October but she didn't know where exactly we were going to live. Two options near where we live now, both of which she thought were meant to be, didn't work out. Then, about three weeks ago, she was talking to her friend, Kelly, who moved up north to gold country a couple of years ago. The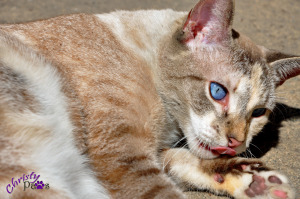 house right next door to her was going to be available the end of this month. That's exactly where mom wanted to live! Mom's plan was always to retire to this area but she thought it would be 3-5 years before that could happen. Once she had a couple of other things arranged and knew she could really make this work, she told us all the news. She is so excited, so I guess I'm getting a little excited too.
Mom says she's going to see about building us a catio. We could never have one here because of all the restrictions at the condo complex. Now that sounds intriguing to me–a safe room of our very own where we can lay in sun puddles, look at wildlife and smell the fresh air. Mom says deer come right in the yard there!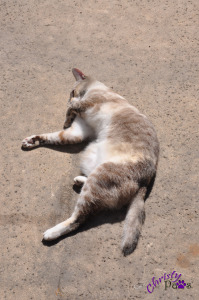 The harness training continues since mom still wants me to be able to walk on a leash. As you know, I'm a bit of a weenie when it comes to going outside. I've only been out once when mom took me out on my leash and I was pretty scared. Today, she put me outside in a three-story condo. I really wasn't liking it so she put my brother, Ocean, out with me to keep me company. Well, guess what. He was a bigger weenie than me! After a short time, she let us out onto the patio and Ocean wanted to go back in the house.
I was still pretty nervous so I stayed right next to mom. But it was so sunny and warm, I couldn't help but lose myself in the rolling around and stretching. It was almost as intoxicating as the nip!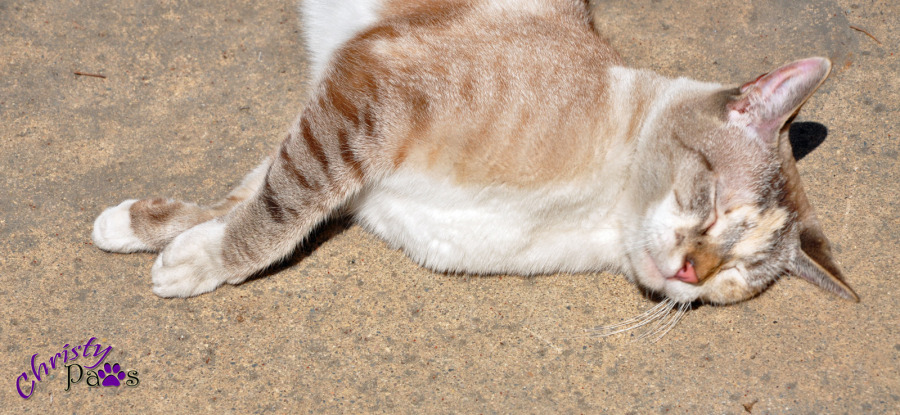 Eventually, I even started exploring a little bit.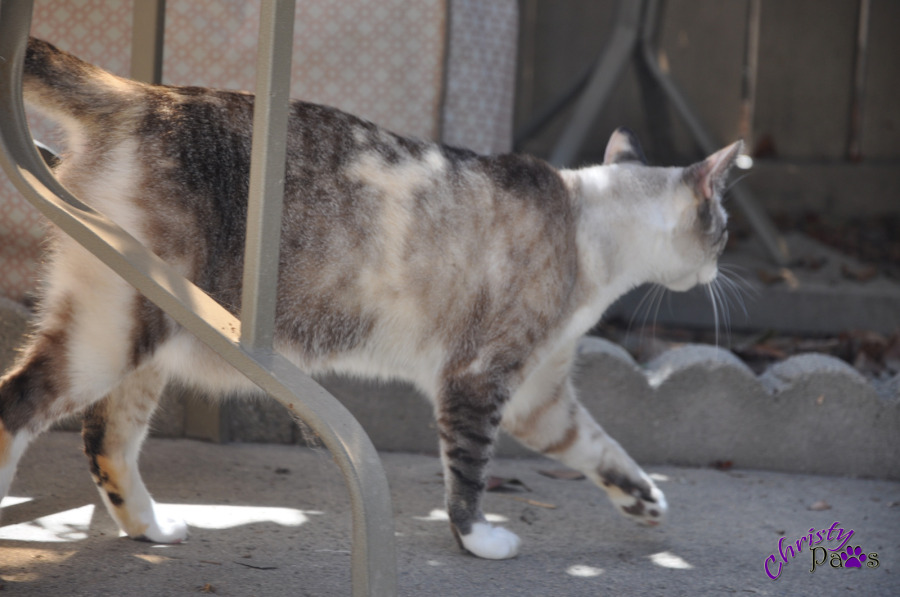 Once back in the house, I heaved a sigh of relief and rested in my favorite afternoon sun puddle area, reflecting on my adventure outside.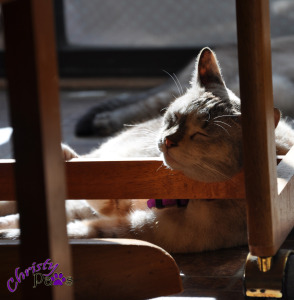 I have a feeling mom is going to be so very busy for the next few weeks and won't be resting in any sun puddles!
Christy Paws