Wow, it seems like forever since I've written a post and been able to visit my friends. I missed you all so much and have so much to tell you!
There is still a lot for mom to do here in the new house, but the move itself is finally complete. We all came up on October 22nd with the furniture and the majority of what was getting moved. When mom was packing, she made sure she had all of our stuff! She wanted us to feel as much at home as possible, especially since she wouldn't be here with us for 2 1/2 weeks!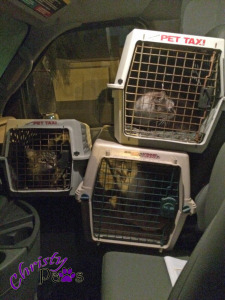 Everything was loaded in a big U-Haul truck which mom drove. Echo, Ocean and I were in our carriers (mom never did have time to get me one of those fancy new ones) in the front seat. I was a little nervous but mom was right next to me so I was OK. My brothers, on the other hand, yowled for more than an hour. What a racket. They just couldn't be consoled. I guess they wore themselves out or just finally realized they were not going to die or go to the vet.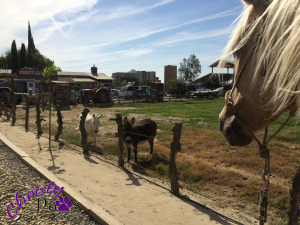 Mom's friend, Kelly, had driven down a few days before with her horse trailer to bring our equine sister, Dancer, home. So, off we all went, us kitties and mom in the U-Haul and Kelly and Dancer in Kelly's rig. We made a couple of stops for the humans to eat and to feed the vehicles. We stopped at Bravo Farms, one of mom and Kelly's favorite places along the way, to let the humans and Dancer stretch their legs. It was a very long day on the road but we finally got home around 6 pm.
Mom was here for a few days then went back down to southern California to finish cleaning out the house and get her last three chemo treatments. Last Tuesday was her last treatment and on Wednesday, she loaded up a trailer with the last of the belongings down there. Her awesome friend, Kelly, flew down Thursday morning so mom wouldn't have to drive back by herself so soon after chemo. Mom picked her up at the airport and they headed home.
When mom and Kelly walked in the house, we acted like we didn't know who mom was at first. We ducked into our room and peeked through the door. Of course, we couldn't contain ourselves for long and soon were all over her! Aunt Kelly took good care of us while she was gone but I'm so glad she is home. We all followed her around for the first few days, hardly letting her out of our sight. And even now, anytime she is sitting down, you will likely find me in her lap.
More later.
Christy Paws