In case you haven't been following along, I've been telling you about my road trip this past week. You can read Part 1 here and Part 2 here. I especially liked yesterday's Part 3 post about my Missed Adventure.
Since I spent a lot of time in our wonderful hotel room at the Sheraton Grand at Wild Horse Pass during BlogPaws, I wanted to tell you about it.
We saw some amazing sunrises.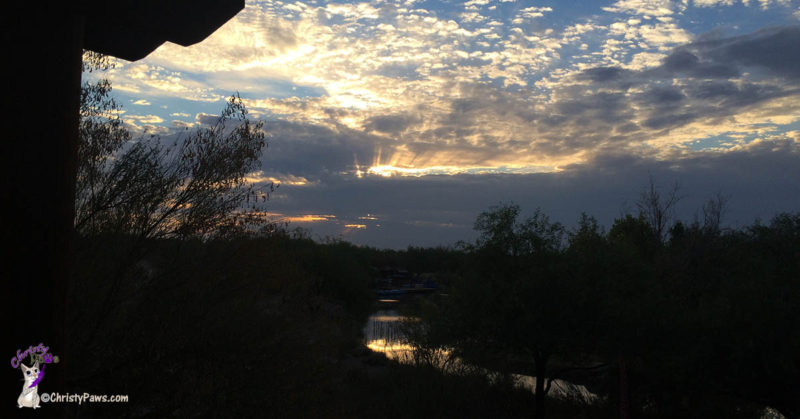 Our room was so bright and sunny. It had the most pawsome sun puddles in the morning!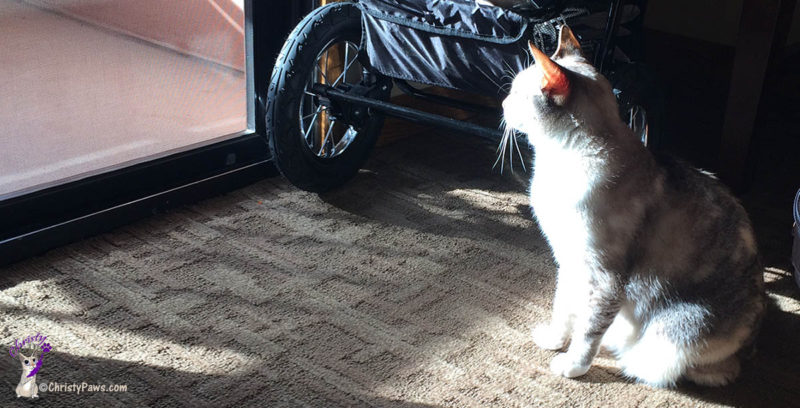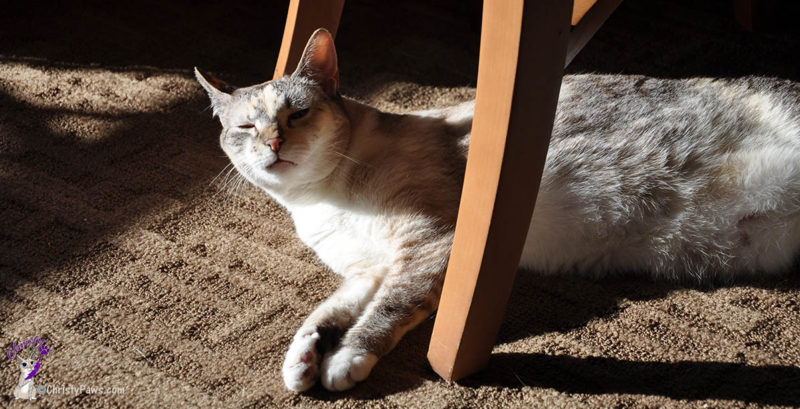 It had a balcony with a door that opened. I could go outside and look down on the dogs walking or at the birds in the trees. There were lots of birds.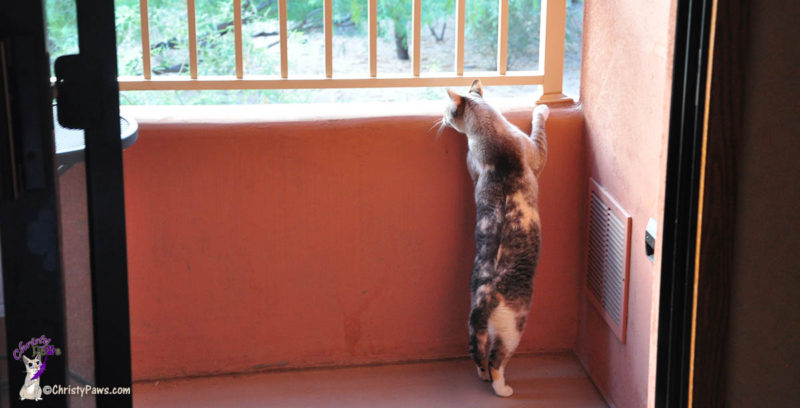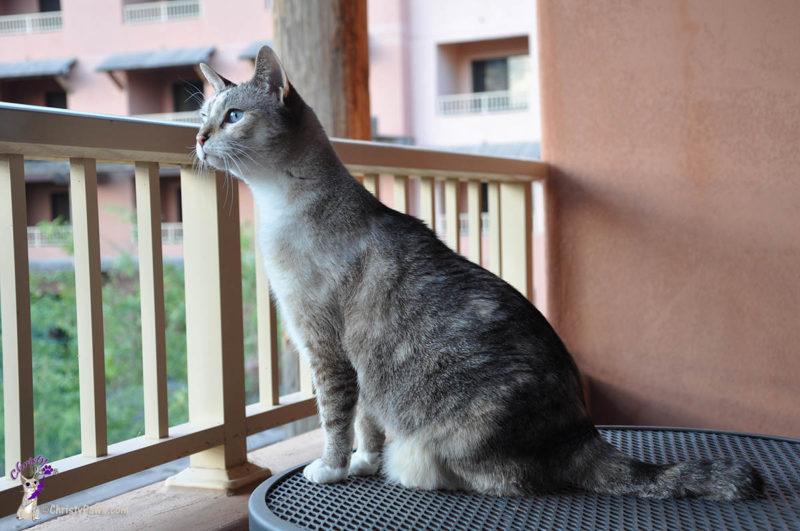 We had a beautiful view of the boats on the river. Mom says the river is 2.5 miles long and people can paddle boats all along it. I think mom was a little bummed that there wasn't more time to just enjoy the resort.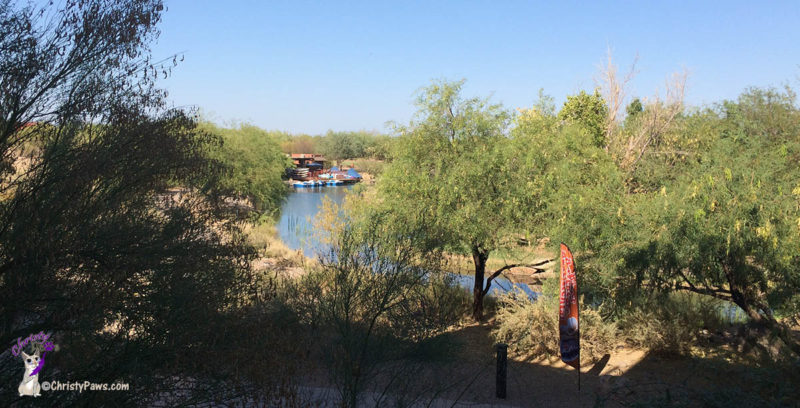 The beds were so comfy!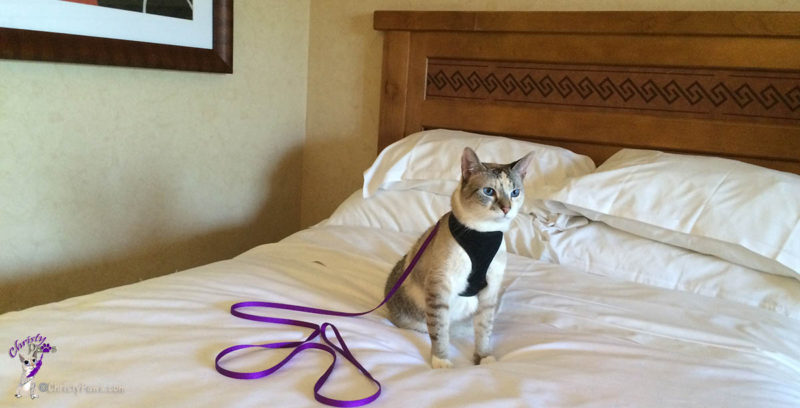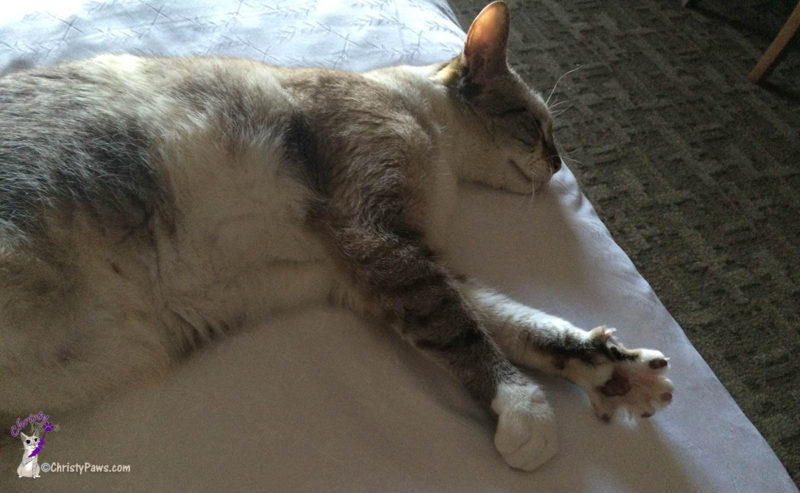 One afternoon, while we were hanging out resting on these comfy beds and mom was on her phone posting on social media, I decided that would be a good time to do some hotel room selfies.
Mom and I spent so much special bonding time on this trip that she actually took a selfie with me.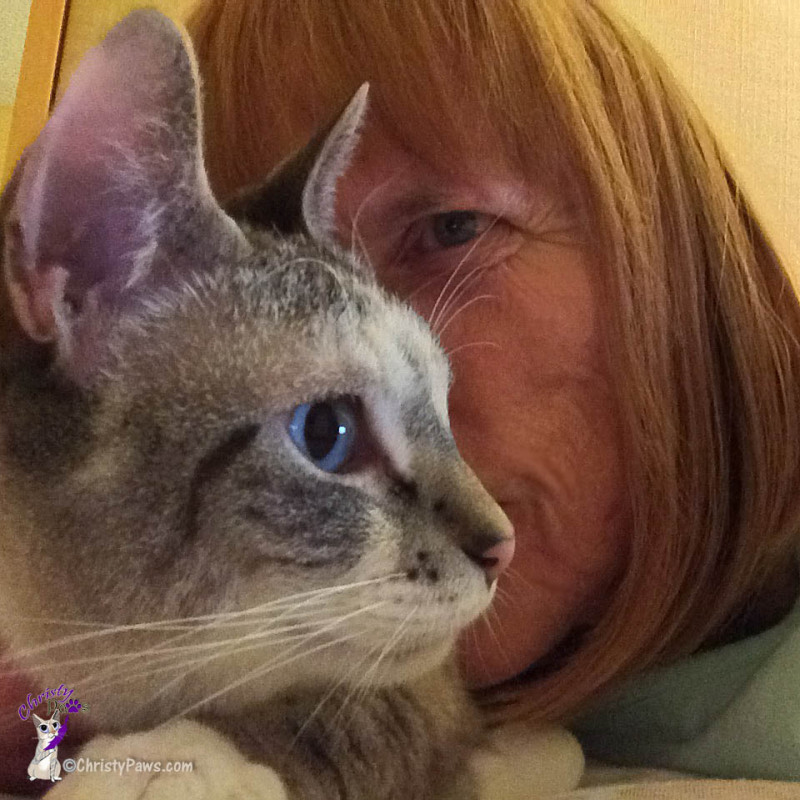 Have a wonderful holiday and be sure to come back tomorrow for my giveaway. We'll be having our SUPER birthday/gotcha day celebration.
Christy Paws
Road Trip – Part 1 – Orange County Stopover
Road Trip – Part 2 – BlogPaws
Road Trip – Part 3 – Missed Adventure
I am joining the blog hop hosted by my friends at The Cat on My Head. Click on the link or badge to see more selfies.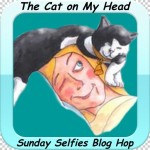 Save
Save
Save
Save
Save
Save
Save
Save
Save
Save
Save
Save
Save