---
Before I tell you about my missed adventure, I want to remind you about my big birthday/gotcha day celebration and giveaway on Monday. Be sure to visit and enter for a chance to win some great prizes!
---
My Missed Adventure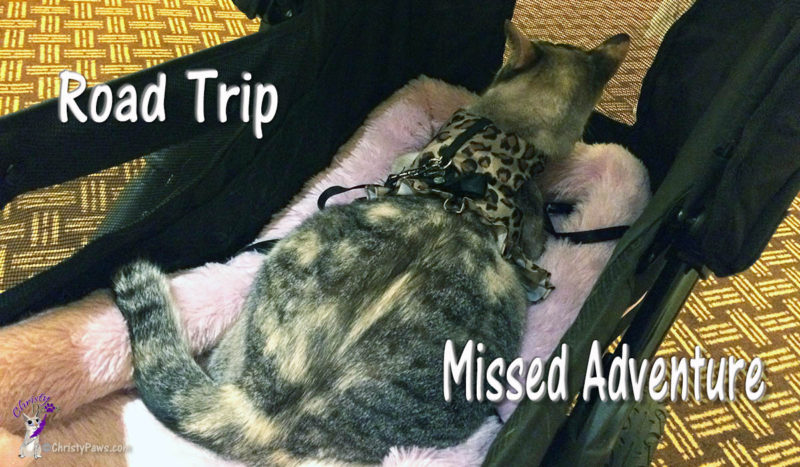 I really enjoy riding around in my stroller with the top open so I can look around. I even liked doing it at BlogPaws as long as there weren't too many loud noises or a lot of woofies.
On Saturday afternoon, on our way back to the room to rest up before the Nose-to-Nose Awards banquet, I decided it was time to explore the joint on my own.
As we got off the elevator, I jumped out of my stroller. I forgot that mom had me tethered in but it was just enough to flip me around and set my back feet on the floor. That made it just perfect for me to slither out of my harness. The elevator doors were closing so I had to make a mad dash. Rats, or MOUSES, as Nerissa always said. The doors closed just before I got there.
I turned to run in the other direction but the elevators are in a little alcove and mom was blocking my path. At that point, about all I could do was surrender. I probably could've slipped past the old girl mom but she was calling me so sweetly I couldn't refuse her. Besides, I knew we'd be going to the banquet later. She'd have to open my stroller for the red carpet and I'd have another opportunity.
After a nice long nap, mom got a shower and got dressed. While she was getting ready, I bathed myself, too, because, of course, I wanted to look my best.
Mom put my harness on. Then, well, what's this? She put on another harness over the first one and attached the leash. When she put me in the stroller, she hooked one harness to the tether on one side and the second harness to the tether on the other side! What treachery is this? I told you she is sneaky. I was tethered on both sides so there was no way I could get out of the stroller. That adventure I was counting on was not to be.
Here's the photo I posted on Instagram of me and mom on the red carpet in case you didn't see it.
What adventures or missed adventures have you had lately? I'd love to hear about them in the comments!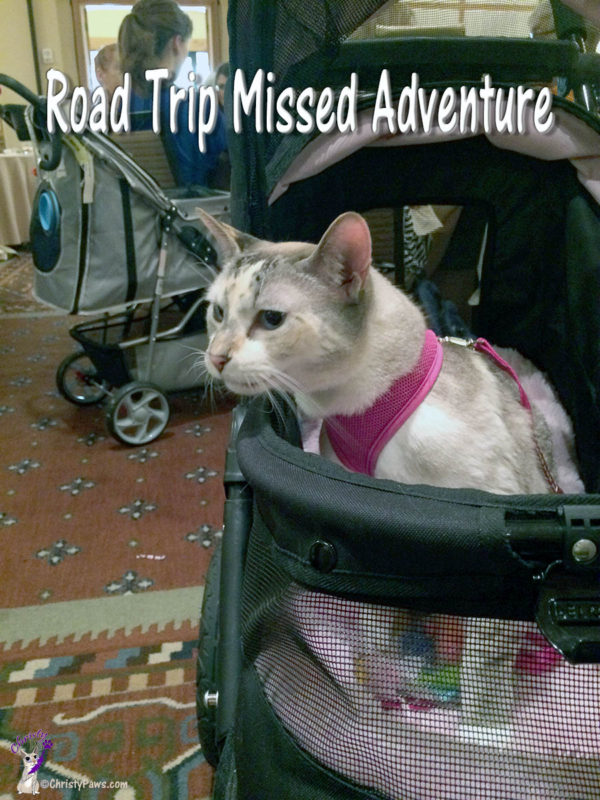 Oh, I almost forgot! Since it is Saturday, I'm also joining my friends Athena and Marie for Caturday Art. Mom used the fluorescent chalk action in Photoshop. I'm laying on the very comfy bed in our beautiful room at the Sheraton Grand at Wild Horse Pass.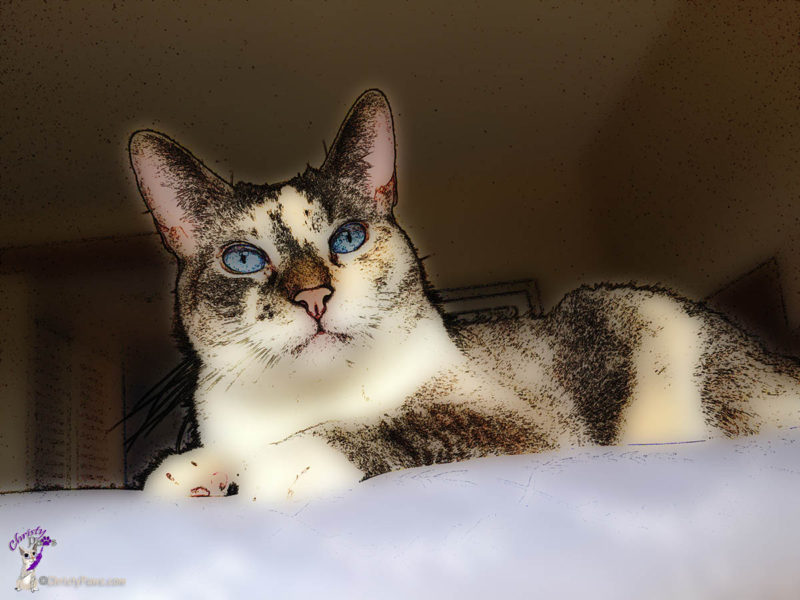 Click on the badge to see more great art or to join in the hop.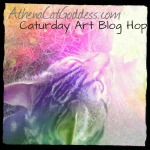 Don't forget to tell me about your adventures!
Christy Paws
Road Trip – Part 1 – Orange County Stopover
Road Trip – Part 2 – BlogPaws
Save
Save
Save
Save
Save
Save
Save
Save
Save
Save
Save
Save
Save
Save
Save
Save
Save
Save
Save
Save