Early last week, a package arrived at our door. Mom brought it in and opened it up. We were about to check out the box when she pulled out another, smaller box. We gave the bigger box a cursory inspection then came back to check out the smaller box.
Mom opened the second box and out came a big, round, white object. While mom went out to the garage for something, we checked it out but it didn't smell like anything so we weren't impressed. Mom came back with some things, batteries she said, that she put inside the white thing then set it on the floor and flicked a switch.
Oh, my cat! It started making noise and a string kept disappearing inside and jumping back out.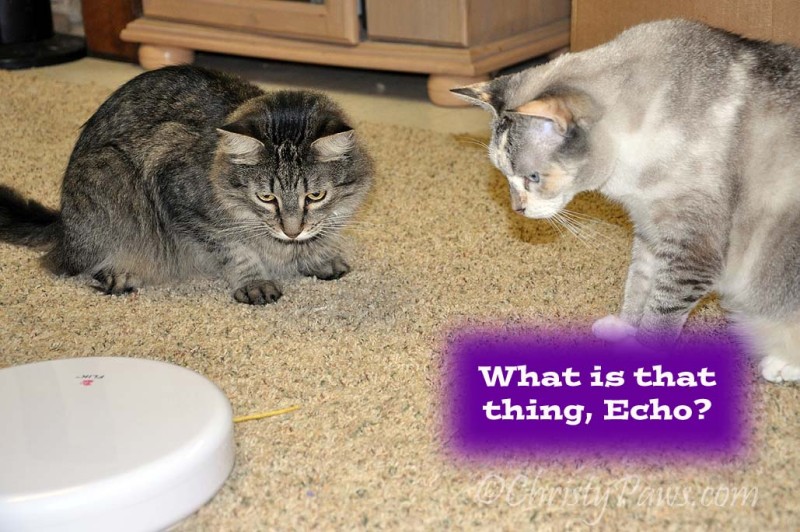 Echo and I were mesmerized! We were too busy watching the string to notice Ocean slinking out of the room. Imagine, the toy hog afraid of the new toy!
Echo was first to pounce and eventually capture the string. He pounced over and over.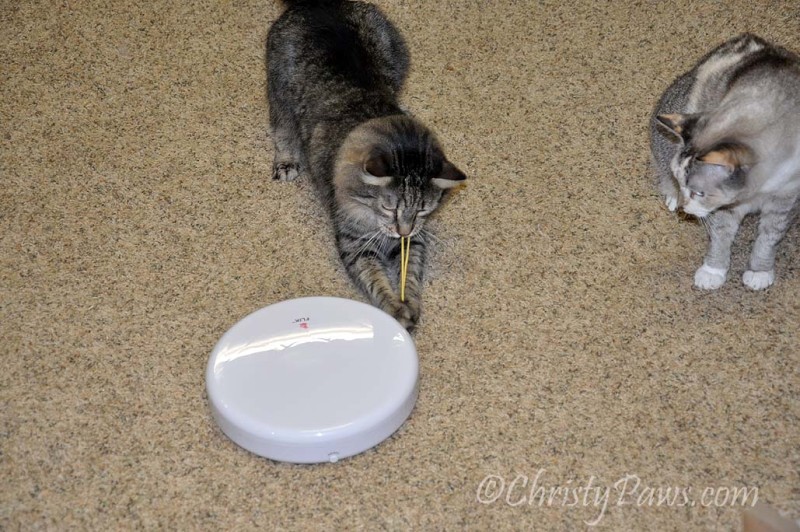 I watched and finally gained the confidence to try it too! Echo was very good about sharing and letting me have my turns.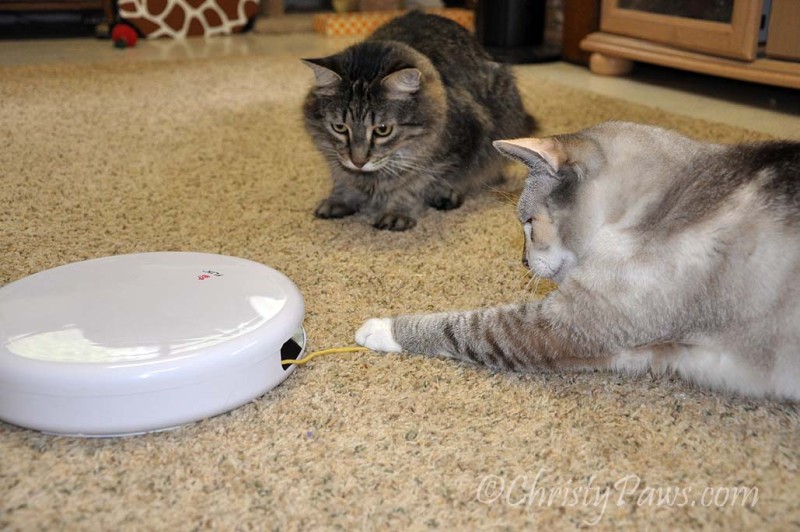 Suddenly, it quit working. What happened? We sat and sat and sat, waiting for it to do something.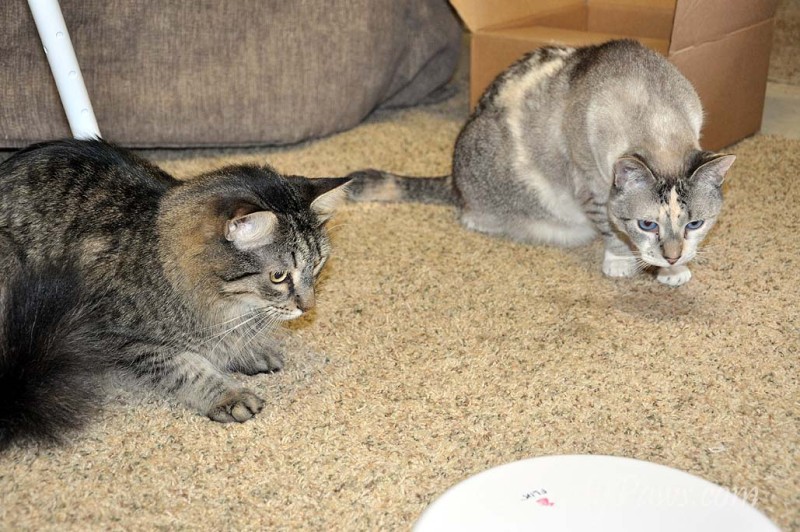 Mom came and flicked the switch again and we were on the hunt once more. We probably would have played until the batteries ran down if mom had kept turning it on!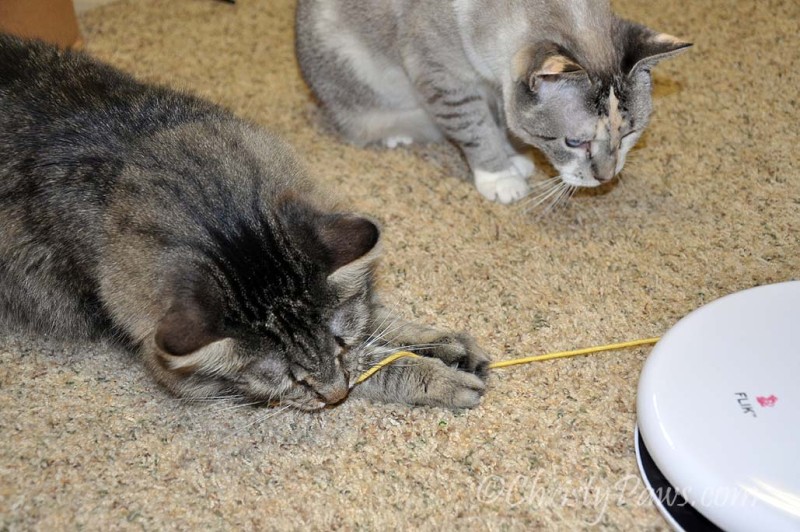 This was the FroliCat Flik we had won from Dezi and Lexi at Dezizworld. Dezi assured us we would love it and we sure do. Mom knew Echo would like it because he LOVES strings, but she was surprised at how much I like it. She was even more surprised that Ocean is afraid of it! Thanks, Dezi and Lexi, for this great prize in your giveaway.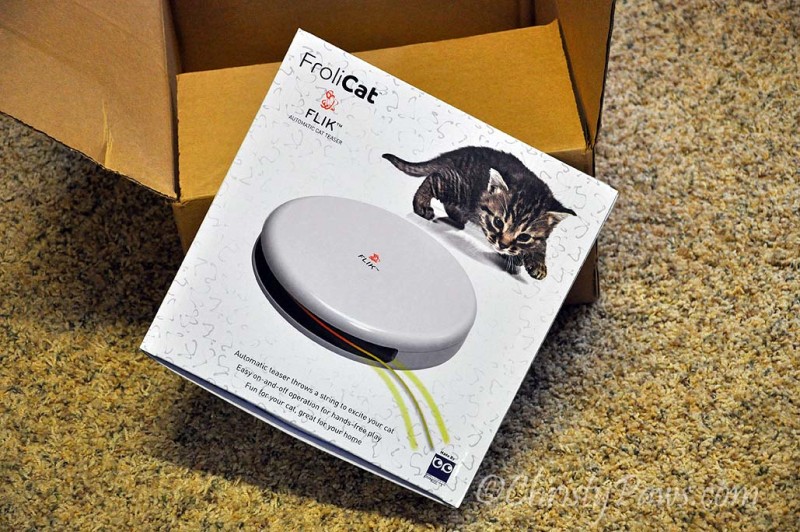 Have a playful week.
Christy Paws