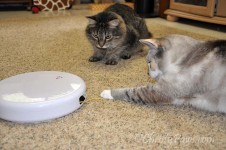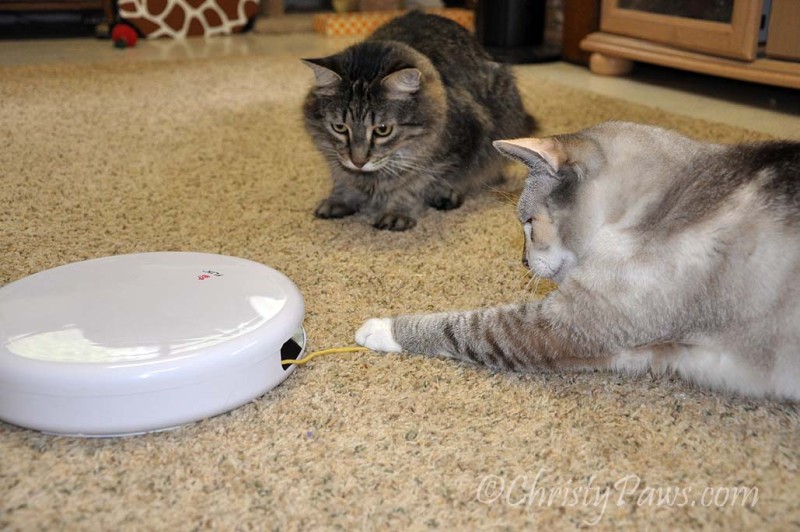 Early last week, a package arrived at our door. Mom brought it in and opened it up. We were about to check out the box when she pulled out another, smaller box. We gave the bigger box a cursory inspection then came back to check out the smaller box.
Mom opened the second box and out came a big, round, white object. While mom went out to the garage for something, we checked it out but it didn't smell like anything so we weren't impressed. Mom came back with some things, batteries she said, that she put inside the white thing then set it on the floor and flicked a switch.
Oh, my cat! It started making noise and a string kept disappearing inside and jumping back out.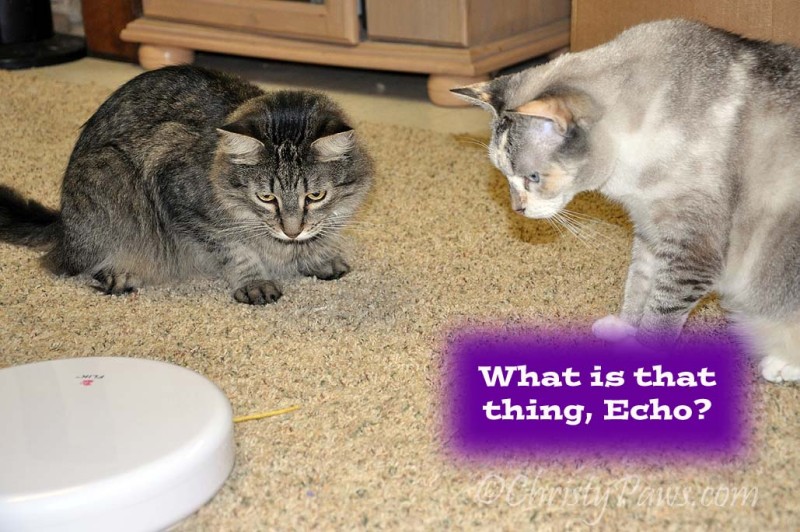 Continue reading →