Happy Monday my friends! I hope you all had a most wonderful Christmas. I know we did.
On Christmas Day, mom finally let us open our Secret Paws box. We were so excited to find out it came from our friends Gus, Jaq, Pearl and their human mom Jenny from As the World Purrs. Thank you so much!
First, of course, someone had to inspect the box and its wrapped contents. I let Ocean have that honor.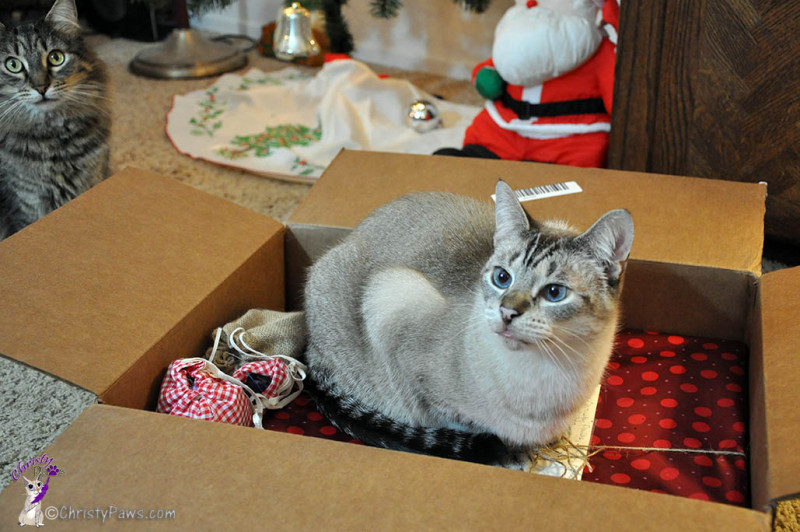 Once everything was out, mom wanted to take pictures with the packages. See the cute little bags that things are in? Mom thought that was a really clever wrapping idea. We each had our own bag with our name on it, including mom.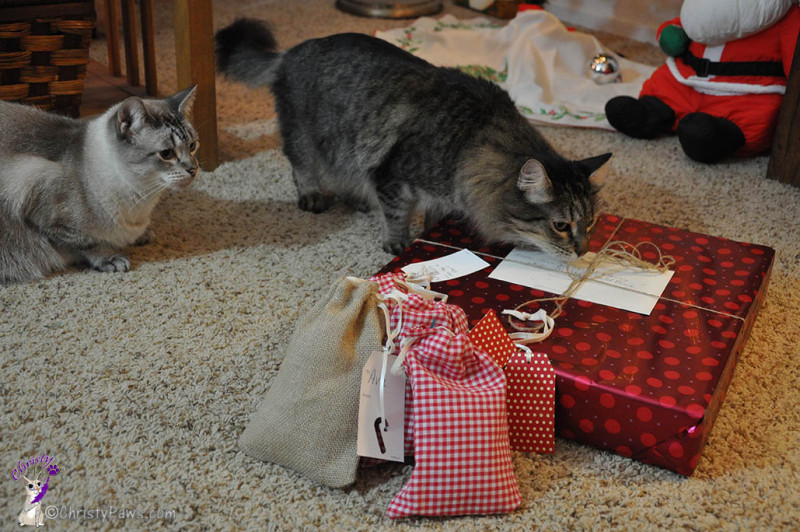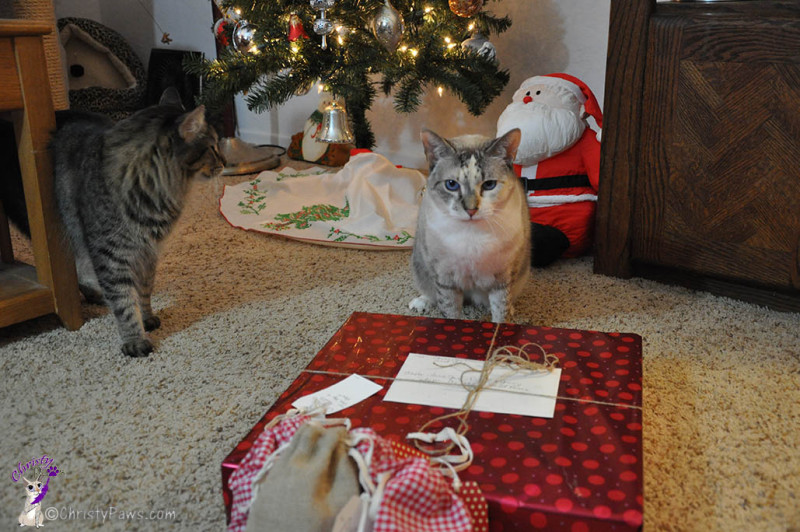 I was trying to pose but Echo and Ocean were circling all around me. They couldn't wait to see what was in those bags.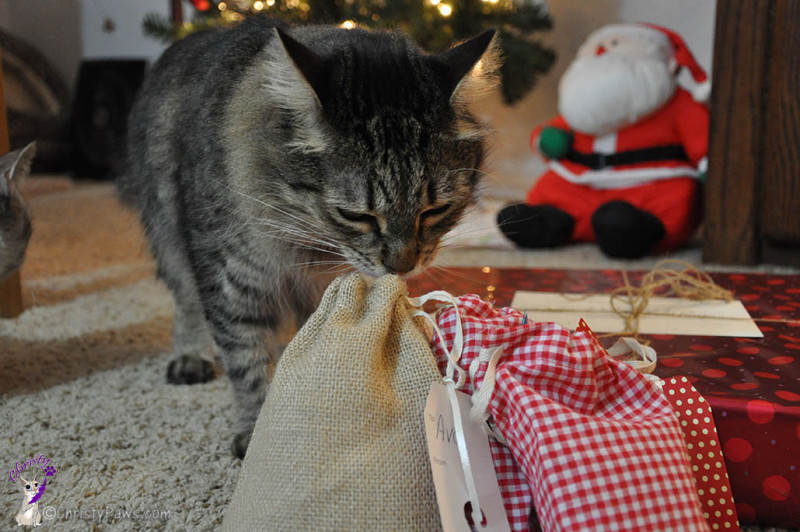 I was still trying to pose for mom when this happened.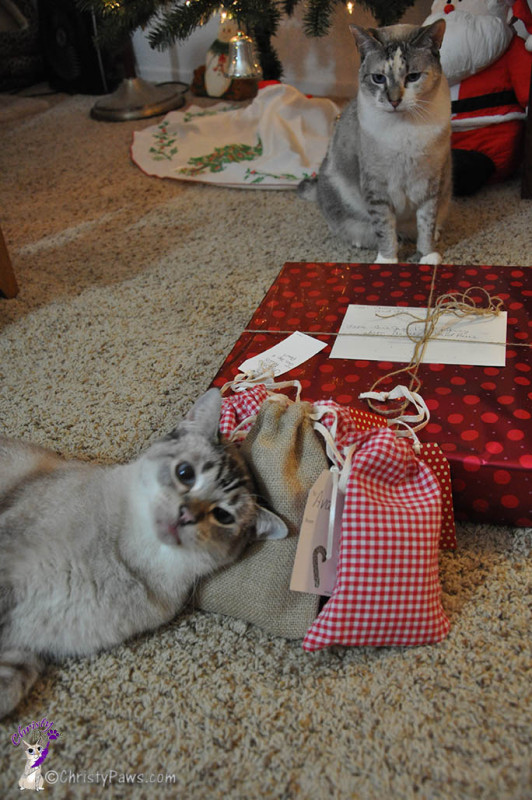 Now I know how my friend Summer feels when Binga photobombs her!
We unwrapped the big package and look what we got! A gingerbread house scratcher. We all love cardboard scratchers, oh, and the boxes they come in.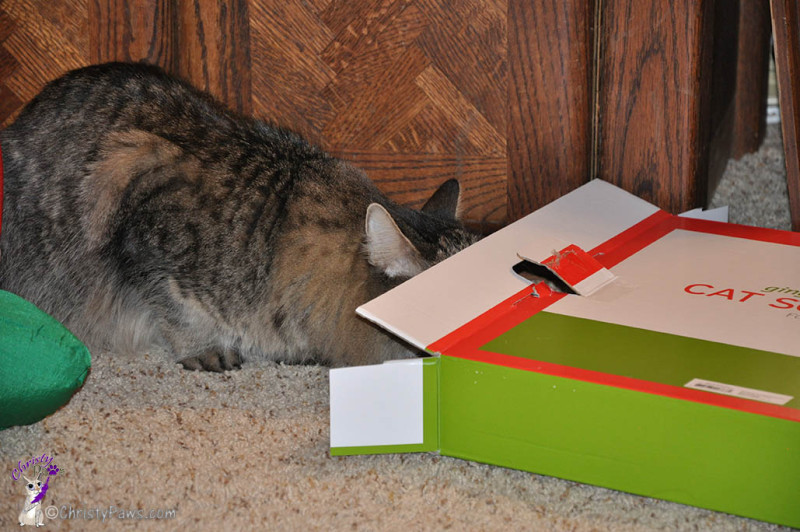 Finally, while mom put the scratcher together, we got to open the bags and see what was in them. Oh my cat! So many wonderful things — we didn't know what to play with first. And look at all that purple!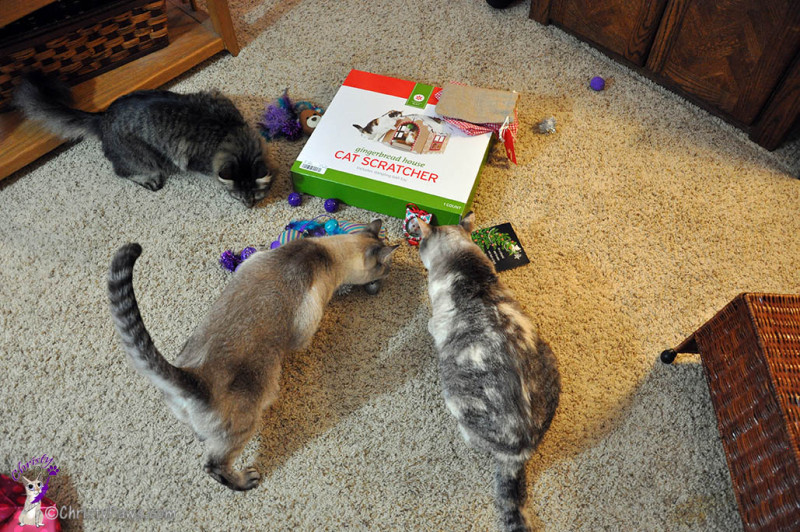 Mom got a kitty ornament for the tree. If you read my post about our first tree, you know that mom gave away all our decorations when we moved here and she had to borrow ornaments to decorate our tree. She says it will be fun to start collecting again.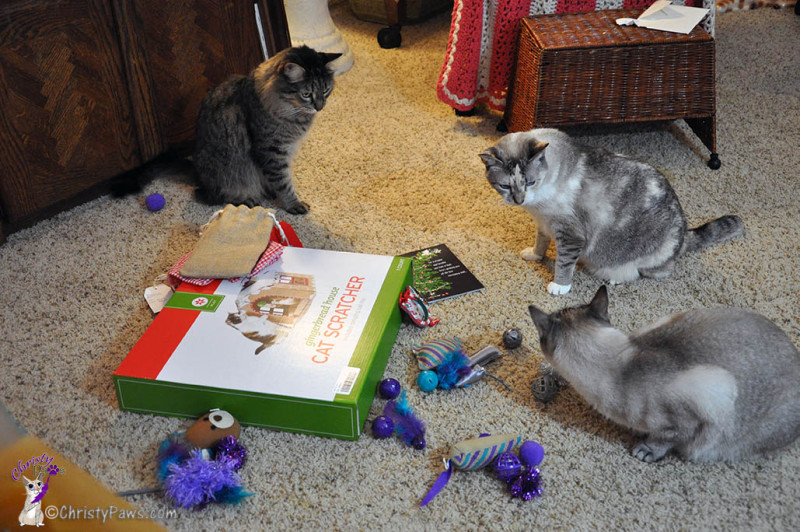 Once the scratcher was put together, we each had to take our turn checking it out. So far, we've only been in one at a time, but I wouldn't be surprised to find Echo and Ocean in it together.
As you can see, Santa didn't last very long on the chimney! He was too big, anyway.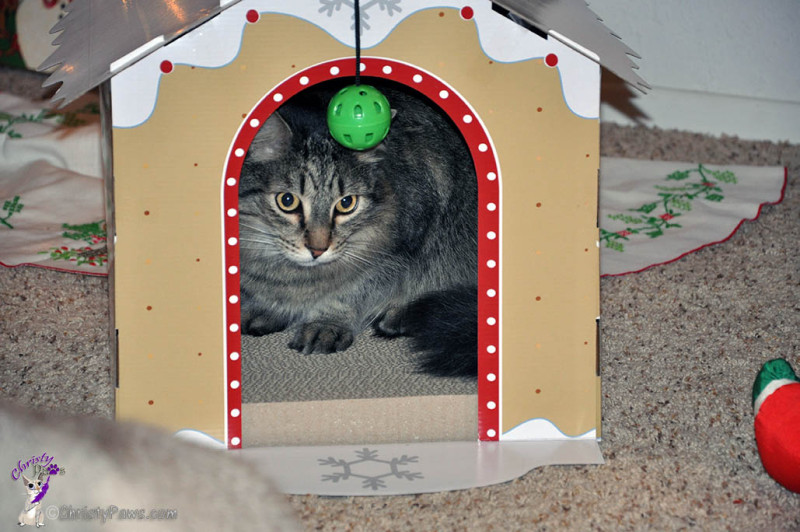 Thanks again Gus, Jaq, Pearl and Miss Jenny. We hope you all liked seeing what we got and how much we enjoyed it.
Christy Paws
If you haven't entered my giveaway yet for a Delightibles treats prize pack, click here to do so. There's just a couple of days left!