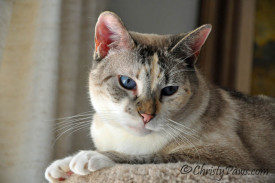 Happy Monday, Everyone! I told you I would tell you today the results of the comment-a-thon for A-Pal Humane Society on my blogoversary post. First, mom and I want to say thank you for all the kind words. I did not reply to each comment individually as I wanted to make it easy for old mom to be able to know how many comments there are. Even though that was the plan, I forgot and replied to one and there was a reply to that. Bottom line is, there were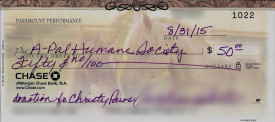 49 comments. Mom said she would donate $.50 for each comment but has decided to make it $1 for each comment and round it up to $50. So we will be delivering the donation some time this week. Thanks mom!
So what's in store for my second year of blogging?
Along with Dezi from Dezizworld, I'll be telling you about the ongoing travels of our flats, Izzy and Tristy
Mom wants me to do more educational posts about the things that are important to her us:

Raw feeding
Cat health and nutrition in general
Catification

I plan to get more involved with A-Pal Humane Society as their Advo-CAT
I will begin doing reviews in September
I, Christy Paws, plan to personally attend the BlogPaws 2016 conference in Phoenix, AZ
Since last year had so many unexpected events and experiences, I'm sure there will be even more in store for the upcoming year than I anticipate. I am so looking forward to it and for you all to come along with me on the journey. I am so happy and grateful that you shared the past year with me.
Have a super, pawsome Monday!
Christy Paws