Oh my cat, everyone! This is definitely not a post I expected to be writing. I am so excited to announce that one of the photos on my blog has been selected as a finalist in the BlogPaws Nose-to-Nose Awards. The winners will be announced at the awards banquet at the BlogPaws Pet Bloggers Conference in June.
I was going to go to BlogPaws last year until I had a bad experience with a woofie. Mom was concerned that BlogPaws would be too much for me so, instead, she took a flat me. I've been planning to go this year, so being nominated for the award makes it all the more exciting. There are three other great photos in my category, including my friends at Glogirly, and I am so honored to be among them.
Here is my photo that was selected. It was for a Wordless Wednesday post way back in January, 2015.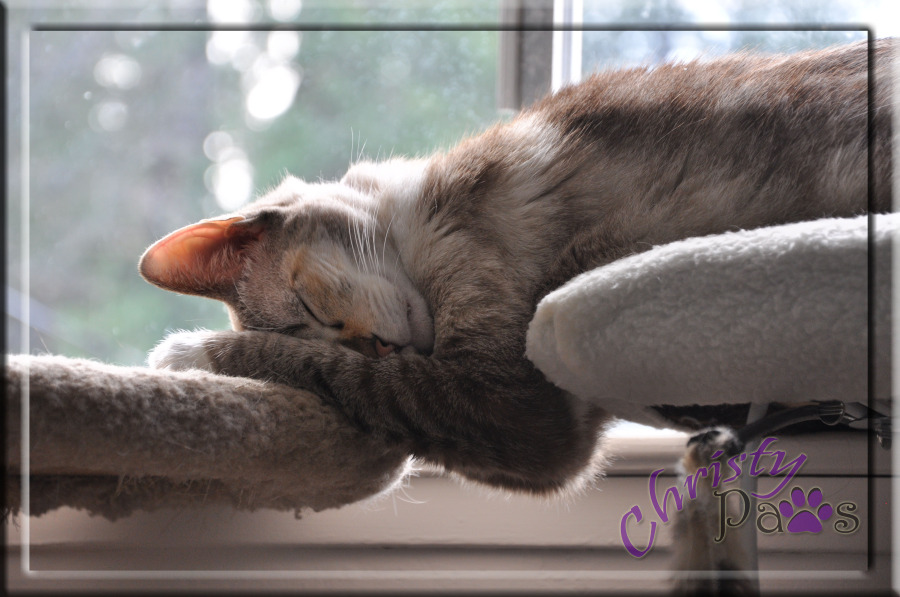 I've been working hard getting prepared for the trip to the conference. I've been resting up, eating healthy food and getting more exercise. I've been learning some new behaviors, including getting in my stroller on command. My stroller is pretty new so I haven't actually been outside in it yet, but I've been spending a lot of time in it.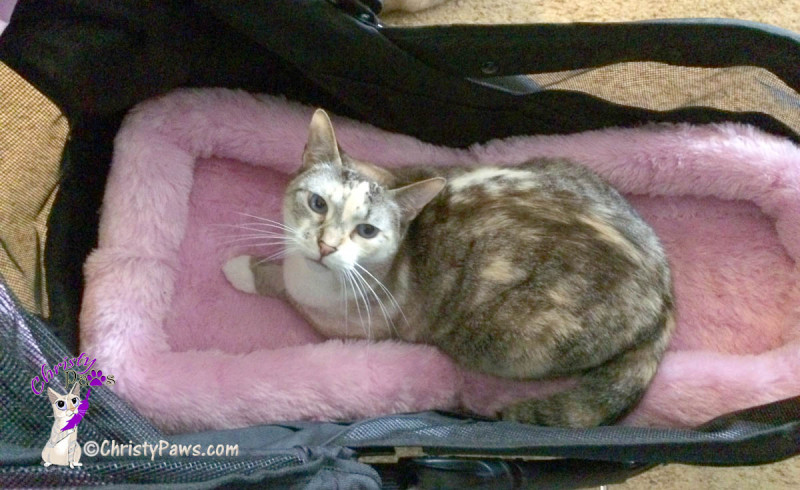 I've been getting out in the yard without a harness under mom's strict supervision. She thought I would be a scaredy-cat but I have become quite the adventurer. Our font and back yards have one big fence around them. She takes me out back on the deck but as soon as she is a little distracted I head for the front where there is more action. I use the word action very loosely here. We live on a private road with no traffic except for the residents, all eight. The action I see is maybe one or two of the ferals. If I'm really lucky, a squirrel. Mom says if I keep going out of her sight like that I will have to be on my harness when I'm out. Rats!
Now that my stroller is here, mom says I get to start going places. We'll see how that goes since I don't like being closed in the stroller any more than I like being closed in a carrier.
Here's the link to the complete list of winners in all categories of the BlogPaws Nose-to-Nose awards. Check them out. They are all awesome blogs! I wish all the nominees the best of luck.
Have a great weekend.
Christy Paws