Good morning friends, and Happy Halloween to those who celebrate it. Mom was looking through my posts to see what I did for Halloween last year and realized I did NOTHING! That's right, nothing. But it's not my fault. Mom was still down in Southern California finishing up some medical stuff and moving the rest of our belongings to our new home here in Northern California. Even if I could type, she had the computer with her. Of course, she did HER favorite thing last year. She created this artsy banner for my Facebook page.

Tricks for Treats
We live in too rural an area now to have trick or treaters, but we had bazillions when we lived in Southern California. Mom says things have changed a lot since she was a kid. In the old days, trick or treat often meant just that. Some people would have "tricks" set up in their house and you had to go in and succeed at the trick to get your treat. Can you imagine kids going into strangers' houses now to do something like that? Have you ever had to perform a "trick" to get your treat? Oh, hay, mom always makes me do that!
For this week's Caturday Art, mom added a simple border in piZap to the photo she used in the above banner. It is what the photo looked like before she manipulated it.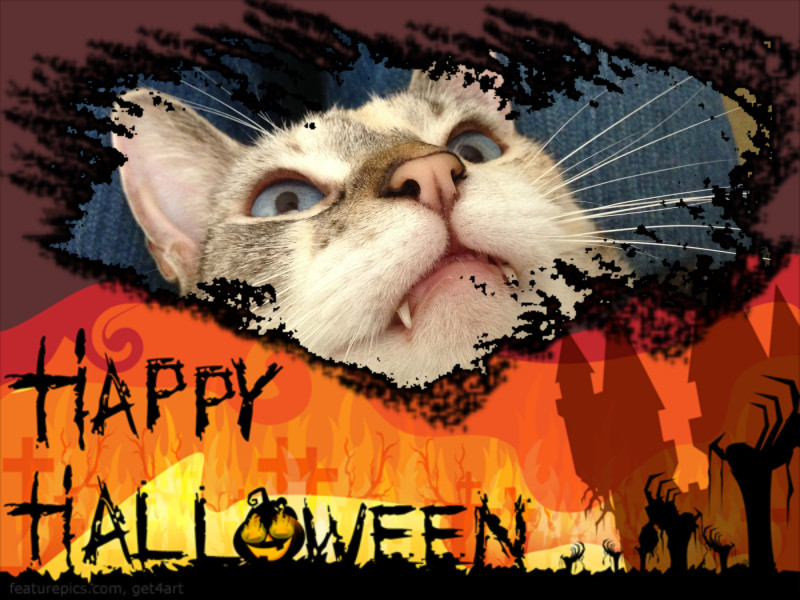 Did you see my attempt at a costume this year?
Wishing you a day full of special treats!
Christy Paws
We are joining the Caturday Art Blog Hop hosted by our friends Athena and Marie. Click on the badge to see more great art or to join in the hop.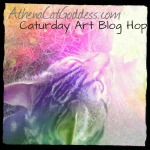 Save