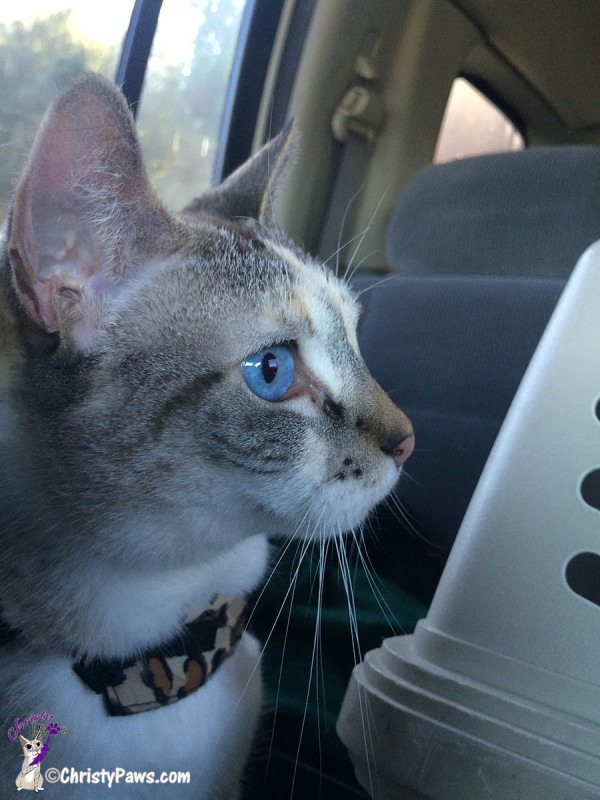 I teased you a little yesterday with my selfies but it really wasn't that hard to guess where I was. Most of you figured out that I was getting more car time in preparation for my trip to the BlogPaws conference in June. Mom had errands and it was a beautiful, sunny day — purrfect for a family outing. Well, not the whole family.
As you may remember, I haven't been that happy riding in the car. Mom thought maybe it was the carrier I didn't like so she had decided to try the larger carrier that I rode in on the trip up from Southern California. I thought maybe she was right so we gave it a shot. Well, that didn't seem to make any difference either. Maybe I just like to sing! I sang, perhaps a little less wholeheartedly than before, but sing I did. I keep trying to convince mom that I'd be just fine if she let me stay out of the carrier while she drives but she says that is just not going to happen.
Mom made a couple of quick stops to take care of her errands while I stayed in the car. Don't worry. It was quite cool out and comfy in the car. And even though it was cool, mom made sure she parked in the shade.
On the way home, we stopped at a vista point on the highway. Mom opened the carrier and let me out into the car! I was so excited. I wanted to do my selfies in the car but I just couldn't be still. I rubbed on everything, over and over.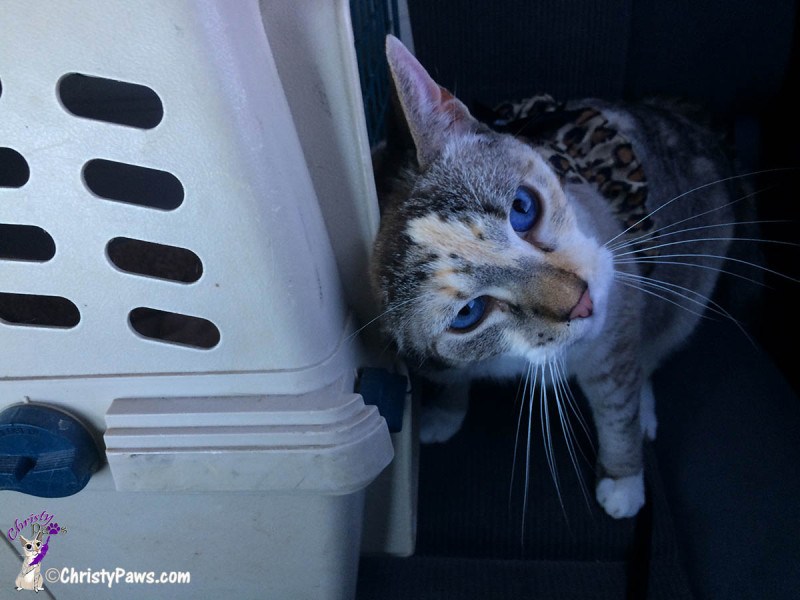 I checked out under all the seats and the far back of the car. I climbed in mom's lap and rubbed all over her. I looked out all the windows.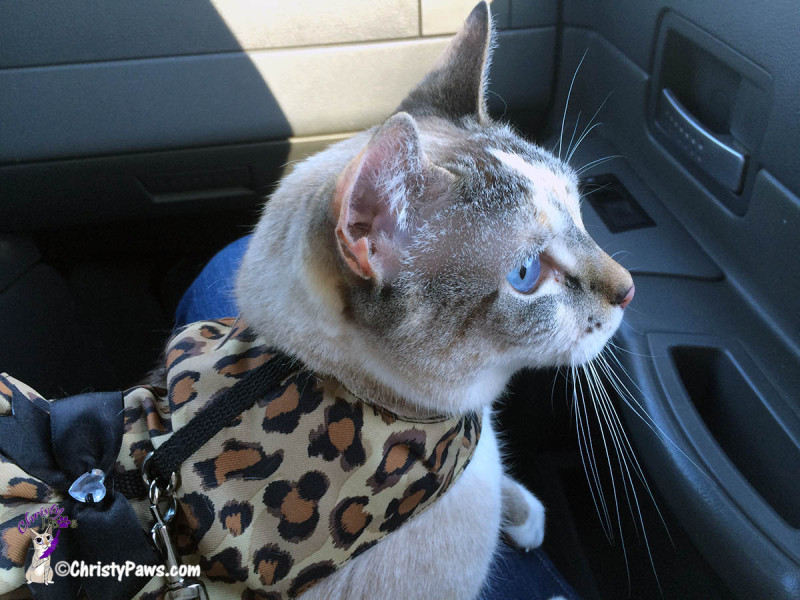 You'd think I'd never been in this car before even though I spent four days in it while we were evacuated for the Butte fire. We both forgot all about that when I wrote the post about my first car ride in over a year. Maybe we were trying to forget?
Other people stopped at the vista point and got out of their car. That scared me a little at first but then I watched them.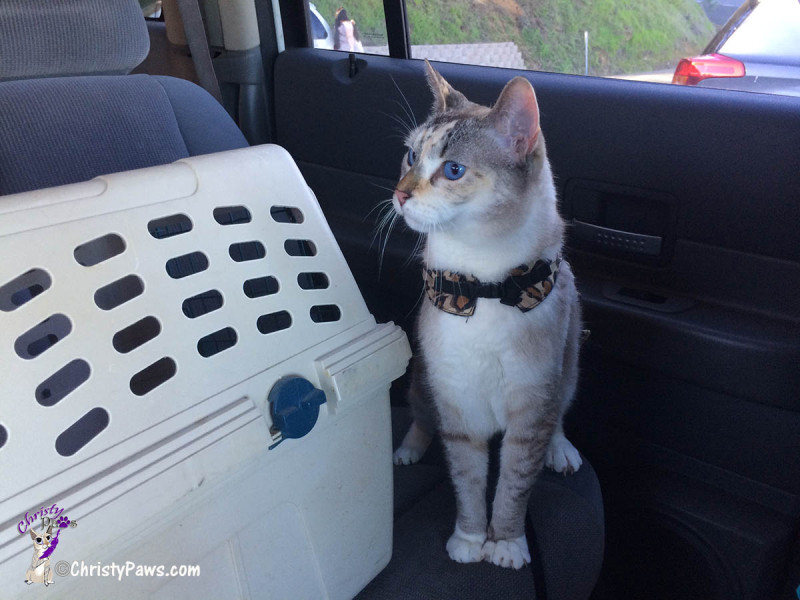 The vista point has these maps and signs that explain what you are looking at in the distance. Look how green everything is getting from all the rain we've had.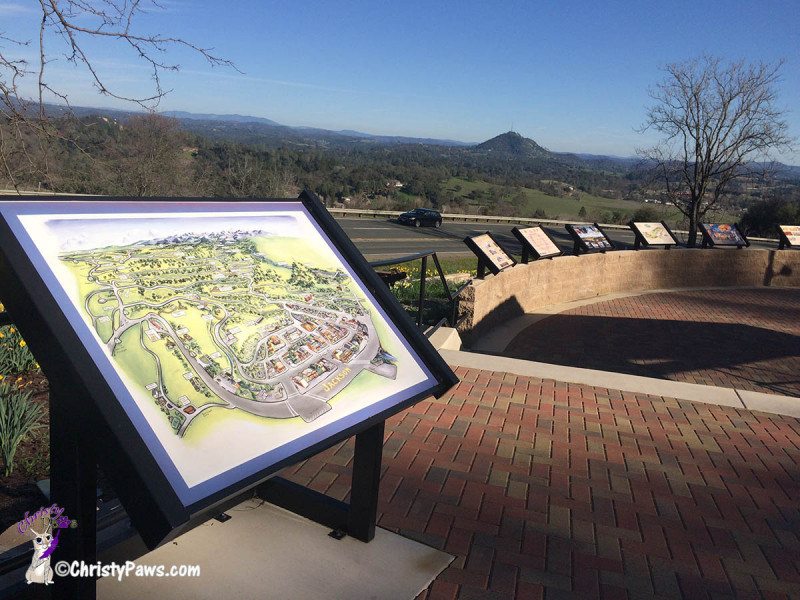 I could see the signs from the car window. Mom got out to take pictures and I didn't get scared when the door was open. I was curious.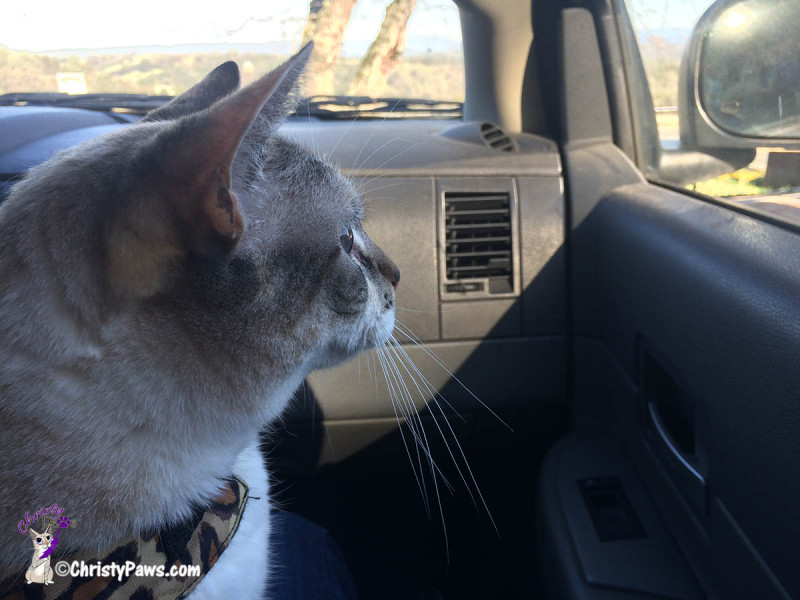 Now, I know this doesn't sound like much of a big deal to those of you who get out all the time, but for me, I think it was a huge step forward. I was quite proud of myself and was quiet the rest of the way home. Do you think I'm ready to try having the carrier open at the pet store?
Have a beautiful day.
Christy Paws