We still don't have many words, so I guess it is a good thing it is Wordless Wednesday. We have been trying to write a post for the past couple of days, but mom and I just can't wrap our heads around it yet. In case you don't know, we were evacuated last Thursday afternoon due to the Butte Fire in Amador and Calaveras counties. We were allowed back in our house late on Sunday. On Monday, the wind came up and changed direction so we weren't sure if we might have to evacuate again. It was a very stressful and long day for mom. Yesterday was finally the first day that things seemed pretty safe on our side of the fire. We plan to have a more in-depth post soon.
So, where do evacuated kitties stay during a fire when the people offering refuge have big dogs and don't want kitties in the house?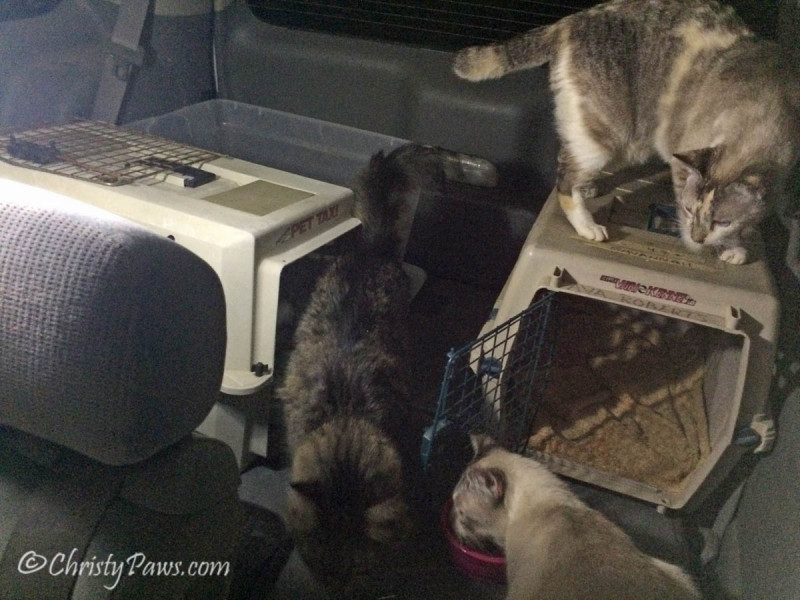 We actually had it pretty good in mom's car — a big SUV.
Hope to visit everyone soon. I miss you all!
Christy Paws
This is a blog hop. Click on the badges to see more entries or join in the fun.