Even though we eat homemade raw food, mom is always looking for healthy raw diet alternatives. When mom thought I might come to BlogPaws, it was one of her main concerns. My raw food has to be refrigerated and I like it warm. How would she do that in the hotel room? A freeze dried food like the one Primal makes would have been a perfect solution here. It is lightweight and could be mixed with warm tap water in the hotel room. Mom was so busy talking to the folks at Primal that she forgot to get a picture.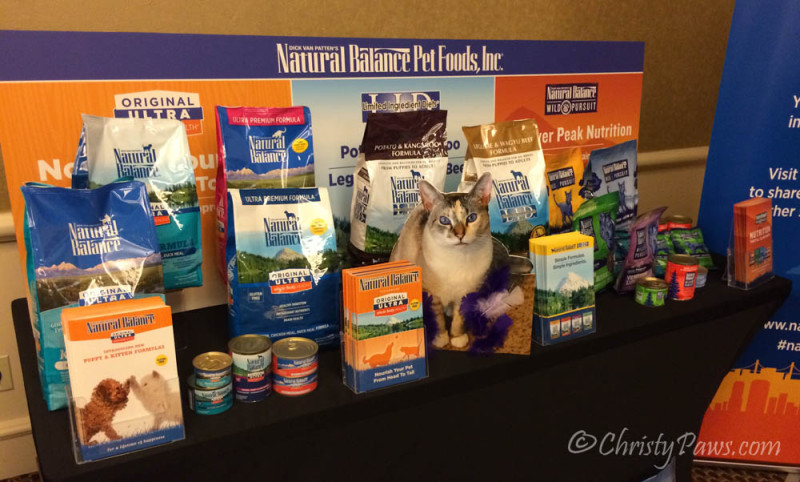 Another solution for my sensitive tummy could also be just the right grain-free canned food. Here I am visiting with Natural Balance.
Mom hasn't tried any alternatives in a long time so she needs to do some research before I can travel away from home! She better get busy. BlogPaws 2016 is just a year away! I plan to do some traveling before that to train for BlogPaws.
Although these foods would never replace my raw food, they would definitely serve a purpose in my diet. They would also be great for kitties whose humans don't want to do raw.
Hope you are having a wonderful Wednesday.
Christy Paws
This is a blog hop. Click on the badge to see more entries or join in the fun.