Here's mom's Caturday Art project for this week. It's a picture of me, of course, sitting in a sun puddle in the living room. It was a couple of weeks ago when it was a little warmer and the front door was open.
Mom first created a duplicate layer then she applied the cutout filter to the original picture. Then she used the colored pencil filter on the copy of that layer. On the colored pencil layer she used the hard light blending mode. The frame is two separate layers filled with different colors. The dark layer started out by sampling a color from the photo. Then she applied the craquelure filter and to that accented edges.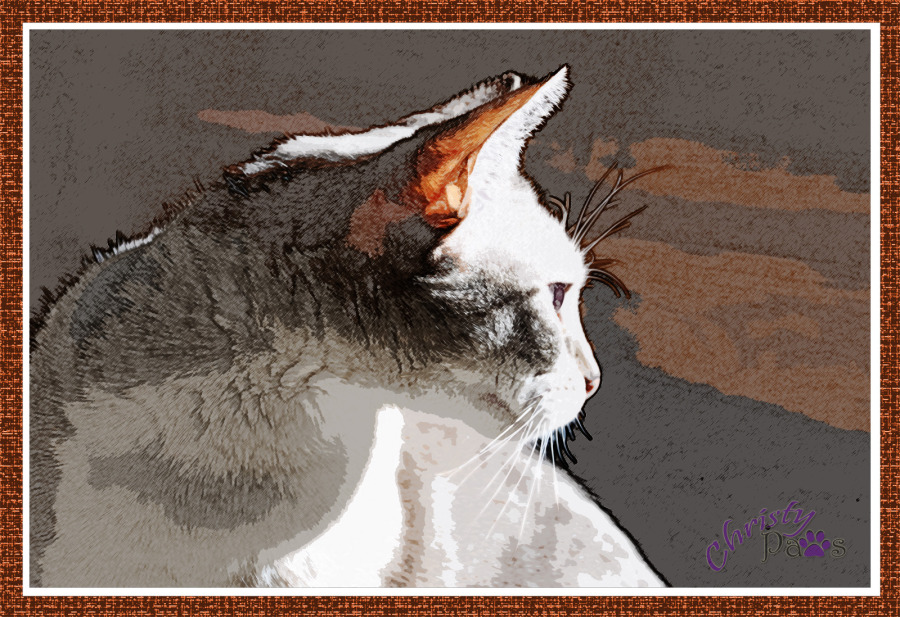 Here's the original photo: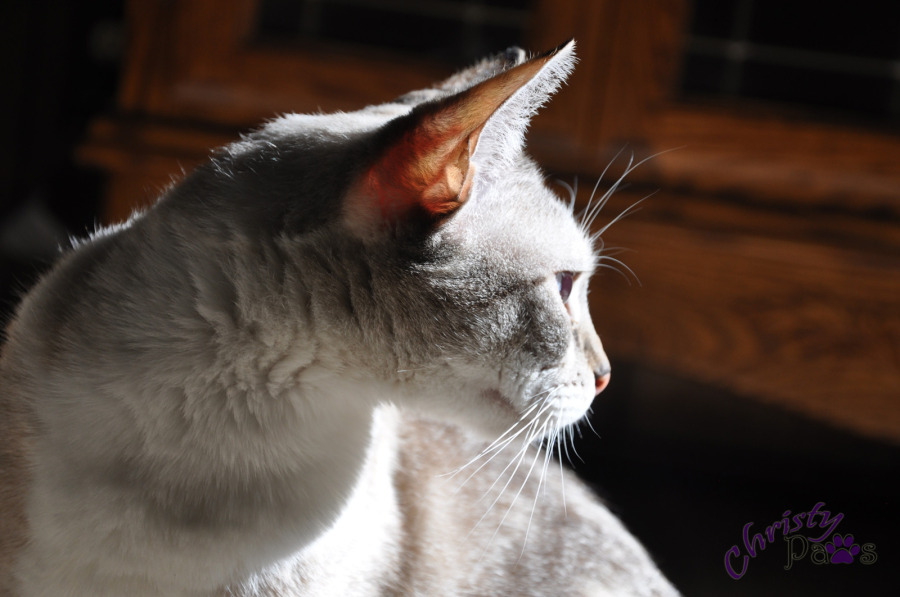 Have a pawsome rest of the weekend.
Christy Paws
This is a blog hop hosted by Athena and Marie. Click on the badge to see more great art.