It has been warm and sunny here and the doors and windows have been open a lot. Mom says that means spring is here. She has been working outside a little, getting the herb garden cleaned up and starting to re-pot the potted plants that survived the winter. She cleaned off the deck, put away the chair covers and brought out the cushions. She puttered around for a long time, rearranging furniture and plants.
We watched the birds on the garage roof from the dining room window and door. They weren't deterred from gathering the seeds dropped by the big tree by mom's bustling around.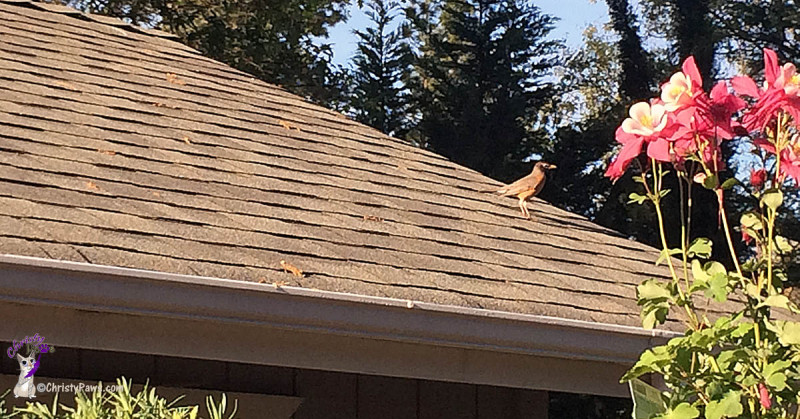 Mom decided it was so beautiful out when she was done that she needed to sit out there with a glass of wine. She saw us staring at her through the screen door and she decided to let Ocean out. She always thinks she can trust him not to run away. Not much of anything scares him and he moves pretty slowly. Not that he's old or anything, we are the same age, he is just lazy and unobservant. Echo and I watched him roll around in the sun and disappear out of our sight as he explored. I wanted to be out there, too, but I was a little nervous about it.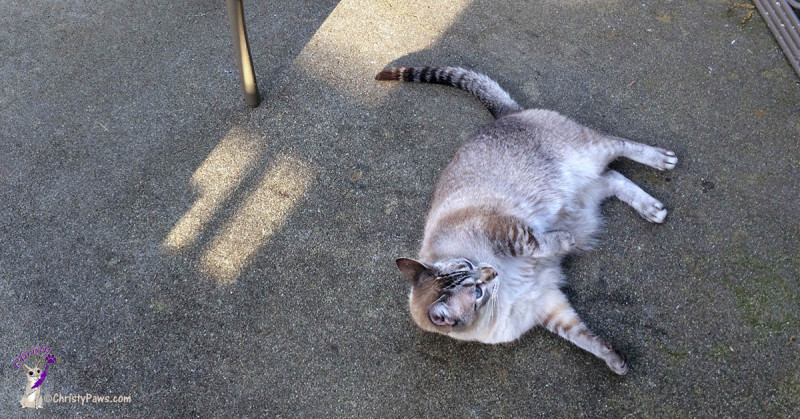 After Ocean was out for a while and she saw how much he was enjoying it, mom decided to let me come out!! I looked around to make sure no dogs were about then smelled and rubbed on all the nearby furniture.
Of course, I had to roll around in the sunshine, too, and then check out all the wonderful smells. Once that was accomplished, I ventured a little farther out and even went into the grass.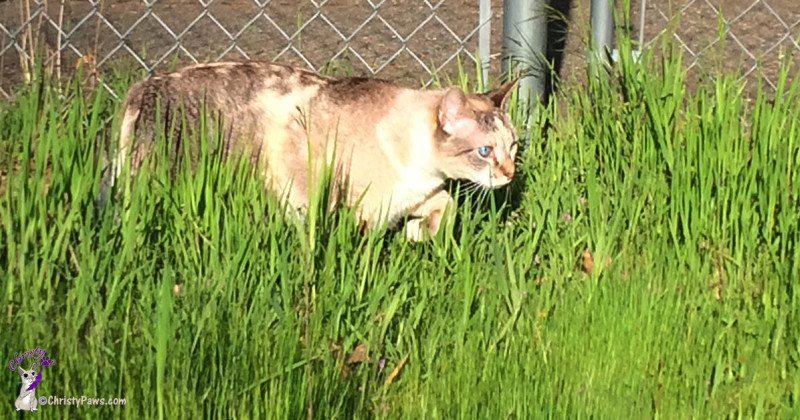 Ocean went to say hi to Echo who was still watching through the screen door. He is a scaredy-cat so mom won't let him out without being on a harness. She said he can come out next time. I think she was just too busy relaxing and drinking her wine to go get his harness.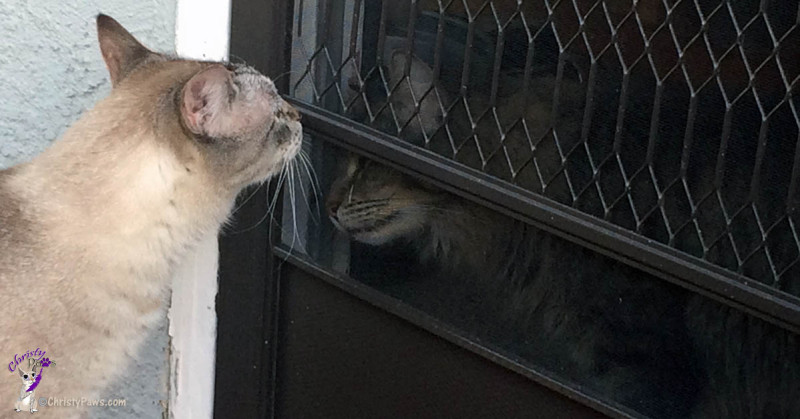 Ocean and I really enjoyed our time out, but guess what. It is supposed to start raining again this afternoon for the whole weekend. Mom says she has to put the cushions back in the garage and we have to wait to go out again. Mom says that means spring is here!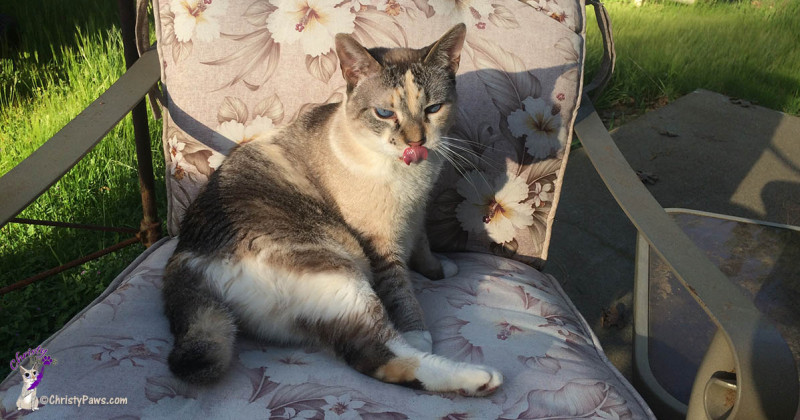 I hope your spring is beautiful.
Christy Paws