Mom brought this box in from the garage to sort the contents. I love its wonderful little indentation that makes a purrfect little bed. Now I won't let her take it out!
And I defend it from all attackers.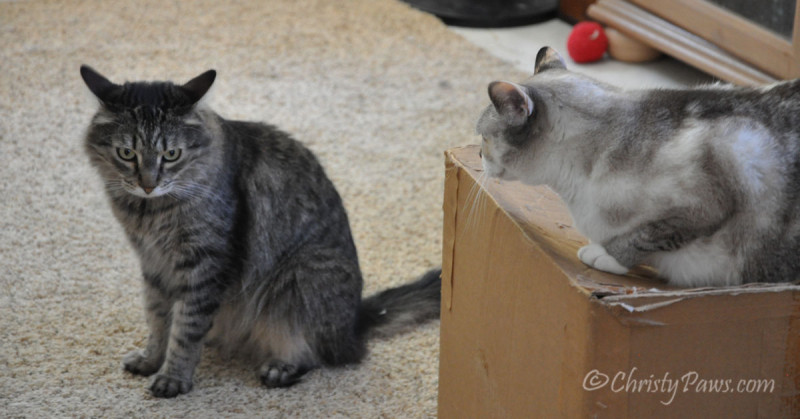 Do you have a favorite box?
Have a great Sunday.
Christy Paws
This is a blog hop hosted by The Cat on My Head. Click on the link or badge to see more.