These were my thoughts on selfies today: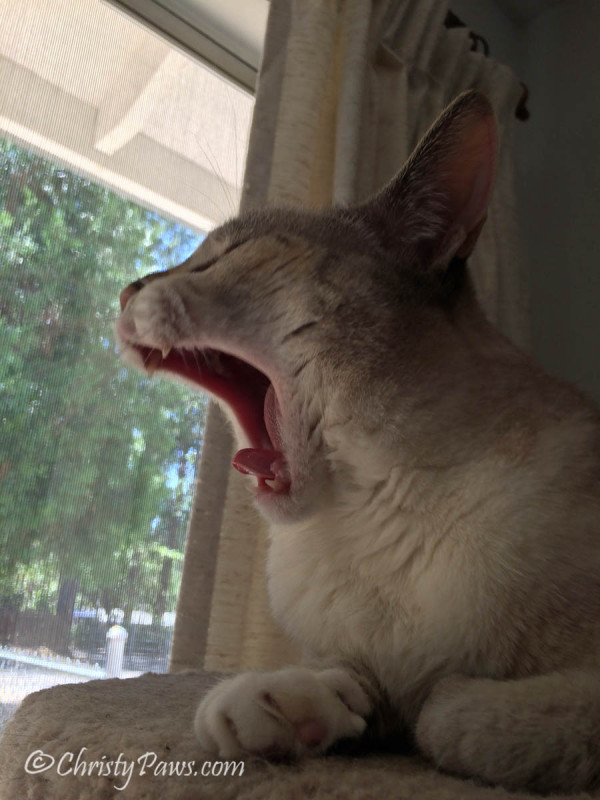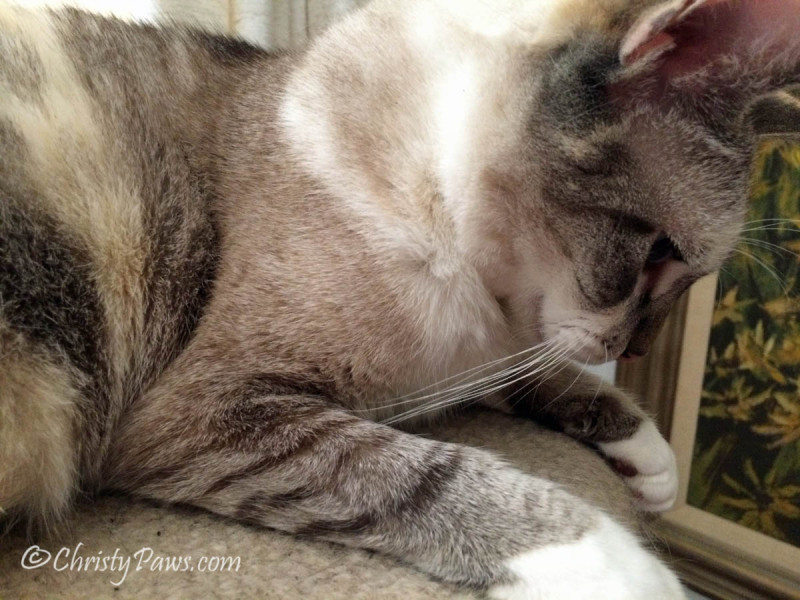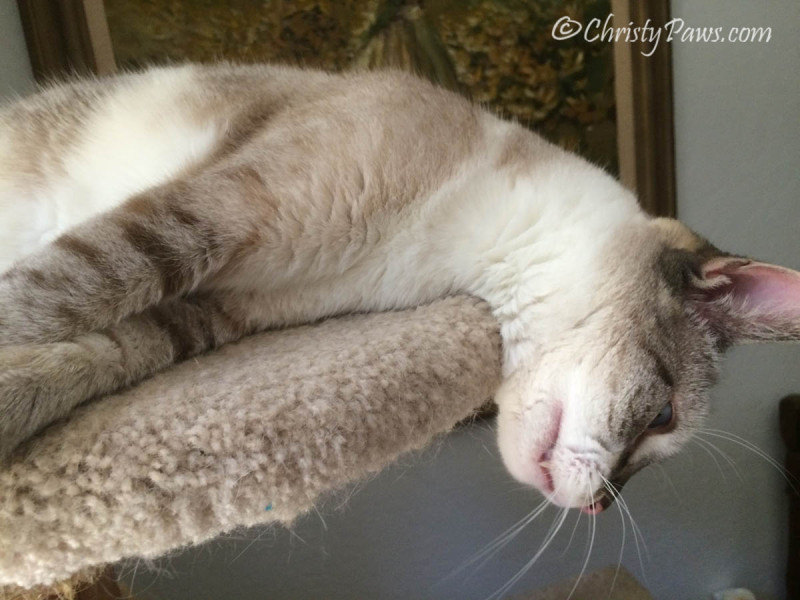 So mom took a picture of my toes.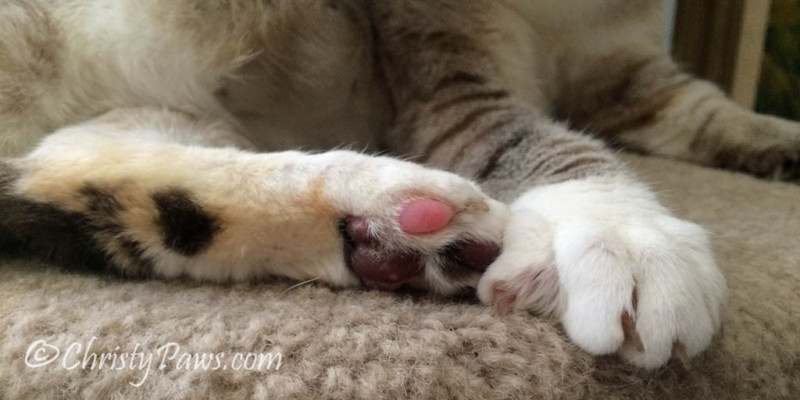 Sometimes she has a shorter attention span than me!
Today is the last day to leave a comment on my blogoversary post before mom announces tomorrow how much she will be donating to A-Pal Humane Society. Please leave a comment, if you haven't already, so I can get even more of mom's green papers for them.
Hope you have a super, easy Sunday.
Christy Paws
We are joining the blog hop hosted by The Cat on My Head. Click on the link or badge to see more.