Hi friends and furiends! I'm so glad to be here today. It's been really quiet around here for us kitties. Mom has been so busy that I haven't been on any adventures and she hasn't even spent much time playing with us. Don't feel sorry for us, though. We've still been getting lots of loving and have had plenty of time to do our favorite thing — snooze, as evidenced by the following photo.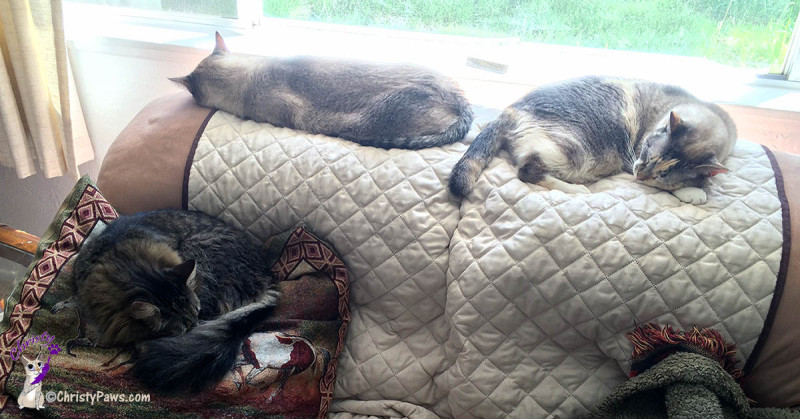 In fact, this is how this post came about. Here we were, having a great snooze in a splendid sun puddle and along comes mom with the camera. I think she took several photos before I woke up and noticed her. Sometimes, she can be pretty sneaky. Once I saw her, of course I had to move. And look! Now we are ALL awake.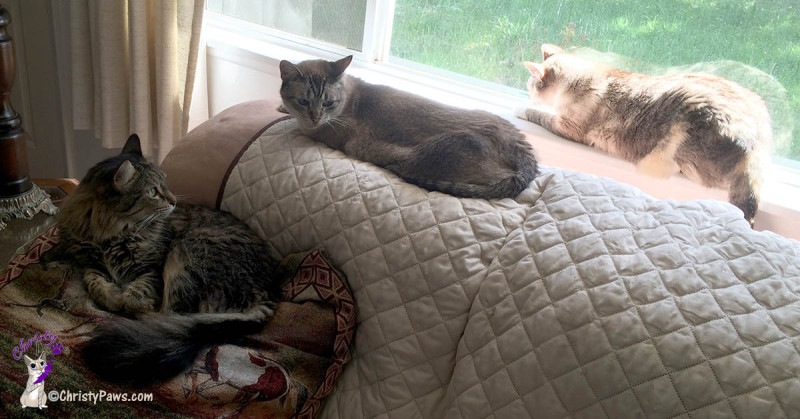 The windowsill was toasty warm from the sun so I tried to settle in there. Mom took a few more photos then had a brilliant idea — NOT! She said I should do some selfies. Here was my response.
A little less than enthusiastic, you might say. But then she told me if I took some selfies I could write a post and say hi to you all. Well, that was a pretty good incentive. It's been a while since I've done selfies, so it took a few tries, but here's what I came up with.
Yesterday was Caturday Art day and I am late but I am joining anyway with this little Easter card mom helped me make. Happy Easter to all my friends who celebrate it.
I hope everyone is having a wonderful day with loved ones, both human and furry. See you all later.
Christy Paws
I am joining the blog hop hosted by my friends at The Cat on My Head. Click on the link or badge to see more.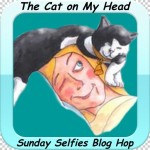 I am joining the Caturday Art Blog Hop hosted by my friends Athena and Marie. Click on the badge to see more great art or to join in the hop.