I've been doing my best to stand in for Christy here at the BlogPaws Conference in Nashville and I sure have been having a good time. We've met so many wonderful people, both bloggers and vendors. I thought I'd share a few photos with you so you can get an idea of what it's like here and Christy can see what a good job I'm doing.
The mom person met some of the bloggers, kitties and vendors without me on Thursday while I stayed in the room, but I was on the job all day today, Friday.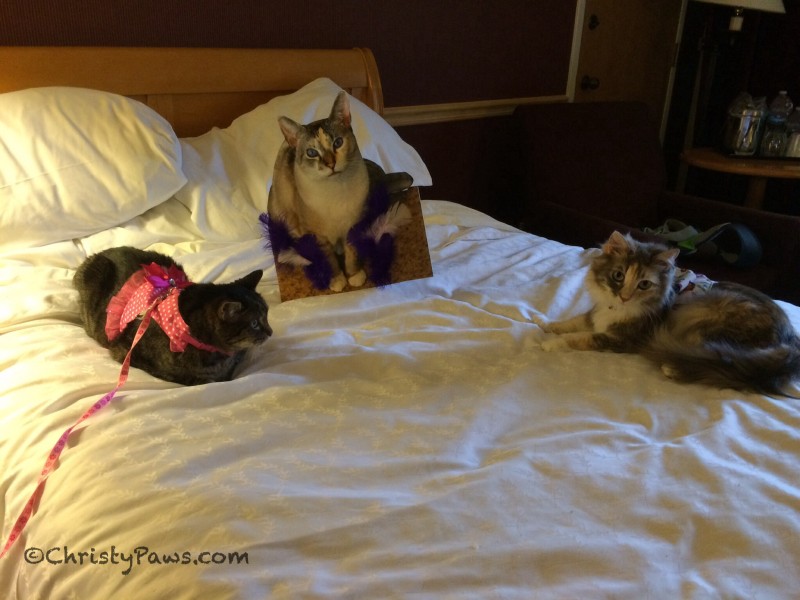 I met lots of bloggers and kitties including Lexi from Dezizworld and Sophie from Kitty Cat Chronicles. Dezi is here but she wasn't receiving visitors at the time — she was UTB.
I checked out the displays in the Cat Lounge. I loved this pawsome tree from Pet Tree Houses.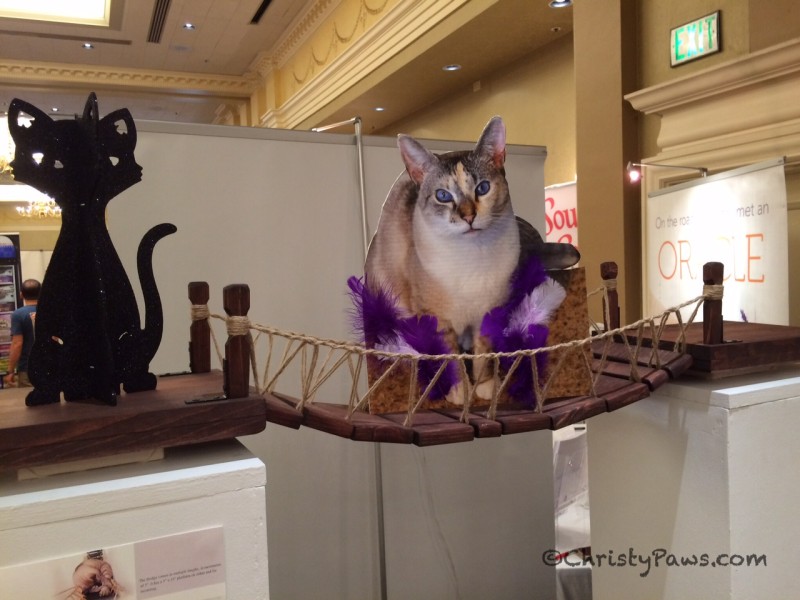 And how about this Indiana Jones Cat Bridge from Catastrophic Creations. This would just be the cat's meow addition to the catification at our house.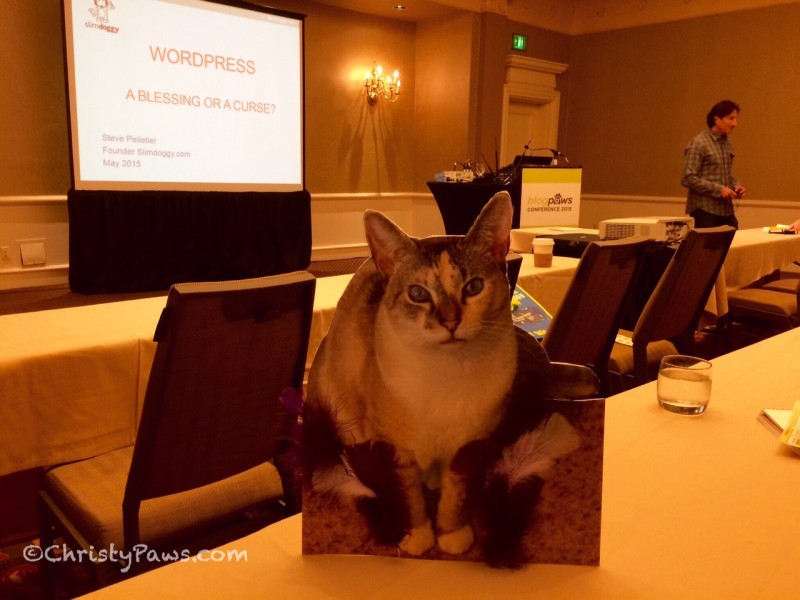 I attended educational sessions like this one about WordPress presented by Steve Pelletier from SlimDoggy.
One of my most important duties has been to check out all the swag. There are going to be three happy kitties when we get home!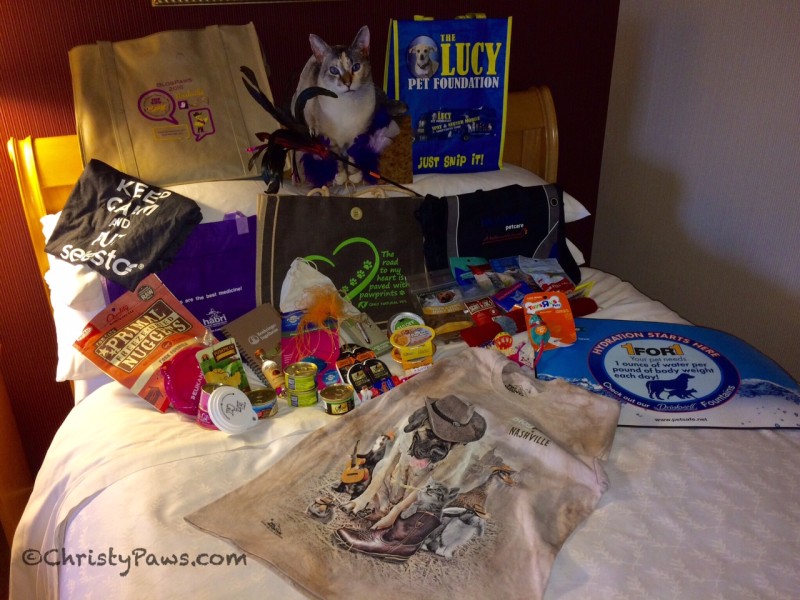 I also went to meals with the mom person but she was too busy chatting and eating to remember to take photos.
I'll give you a complete report after we return home on Sunday.
Flat Christy signing off.