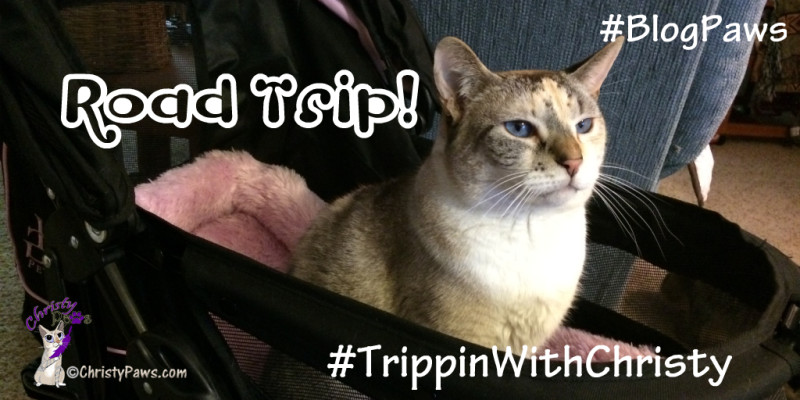 Hi everyone! It's been a while since I've meowed at you all here so I hope you've been following me on social media. If you have, you know that mom has been crazy busy getting ready for our trip to the BlogPaws pet blogging conference in Phoenix. Who knew there would be so much to do! Just watching mom makes me tired.
Since I have such a sensitive tummy, one of the things mom did was can some meat for me to take on the trip. I have pork and beef. She mixed up dry supplements that she'll add to each meal. She just hasn't found a canned food that I can eat without getting diarrhea. That's why mom started feeding us raw way back so many years ago. She says she'll tell you all about canning the meat on her Savvy Pet Care blog when we get back.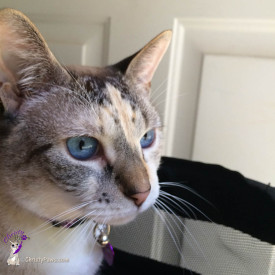 We'll be on the road at the crack of dawn tomorrow so that we can arrive in Orange County early in the afternoon to try to beat at least some of the heat. It's going to be hot in Orange County but not as hot as Phoenix! Is it hot where you live? We had a few really hot days a couple of weeks ago but it cooled down again. It has been just about perfect for me lately.
My Stroller Selfies
Since today is Selfie Sunday with my friends the Kitties Blue, I took some photos in my stroller. I really love that thing. Mom is a little bummed because I've been sleeping in it instead of with her. She says the good thing about it is that she is taking my happy place with us. I guess she thinks that will make me more comfortable while we are away from home.
While we are gone, Echo and Ocean will be holding down the fort with the house sitter. Mom says she made sure she left them plenty of treats. I guess that's good, just as long as she has plenty for me!
I'll be posting about my trip all along the way so be sure to follow #TrippinWithChristy on Twitter or Instagram. I'll be popping in on Facebook too!
Happy Father's Day to all you dads and cat daddies.
Your excited furiend,
Christy Paws
I am joining the blog hop hosted by my friends at The Cat on My Head. Click on the link or badge to see more.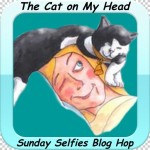 Save
Save
Save
Save
Save
Save
Save