When I first started blogging, I told you all about me. I've also told you Echo's story, but I have never told you how Ocean came to live with us. Actually, he came before me but we are all together now!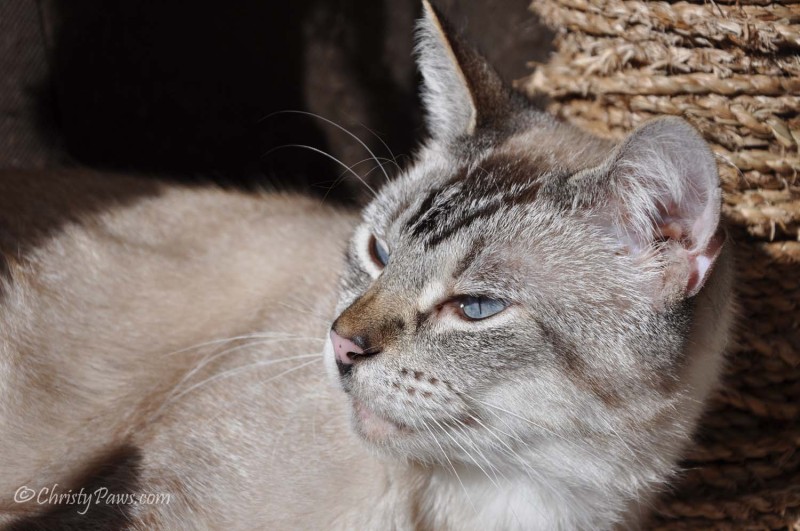 Ocean's story starts in July of 2009. A young couple was driving down the street when they saw what they initially thought was a piece of paper blowing across the road. Pretty quickly, they realized it was a tiny white kitten! They got out of their car and scooped it up. They took it home and even got it a cute little blue collar. The couple named him Ocean for his blue eyes.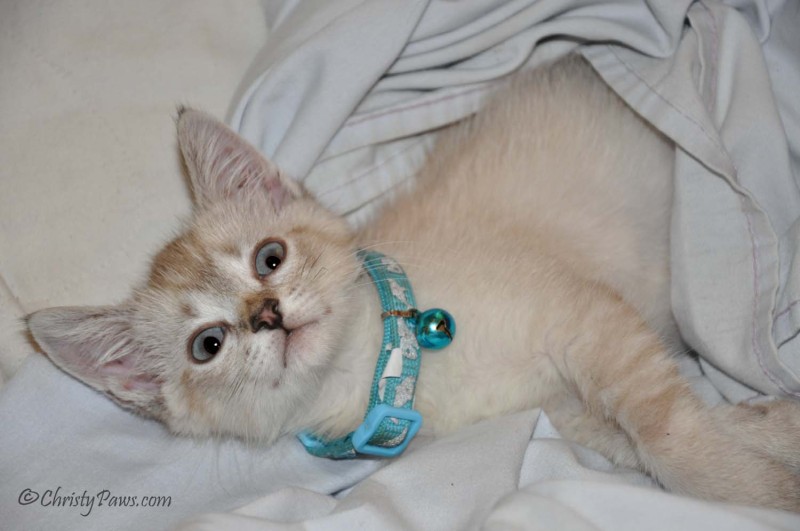 Mom never got the full story of why they didn't keep this kitten but they contacted the rescue mom was volunteering for and turned the kitten over to them. The rescue contacted mom to see if she could take on this kitten and, of course, she said yes. She had been working with Echo, her first foster, for a week and thought a companion for him would be a good thing.
Ocean was pretty tiny, probably six weeks old or so, when he came to live with mom on July 11th. He and Echo immediately became best friends, doing everything together.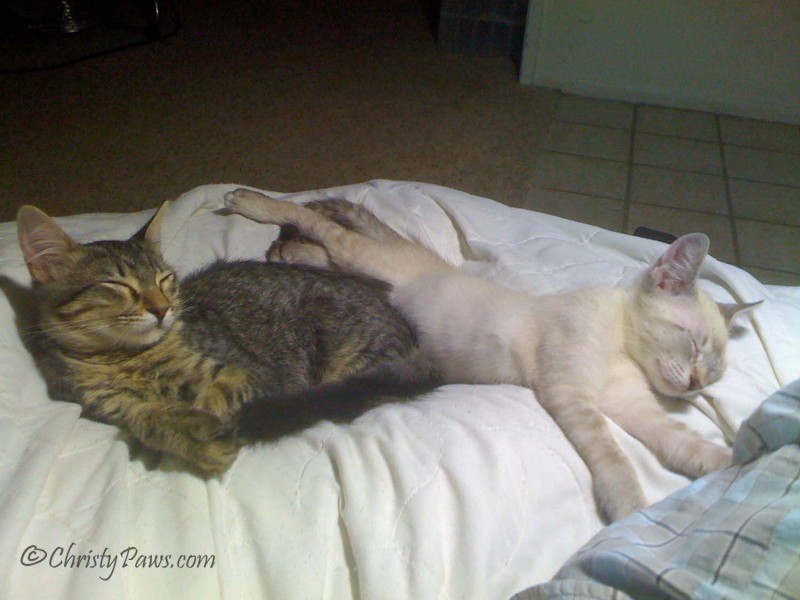 They had very different personalities. Echo remained shy, quiet and reserved while Ocean was very outgoing and inquisitive. They played together for hours then would fall fast asleep as is typical of kittens. Or is that cats?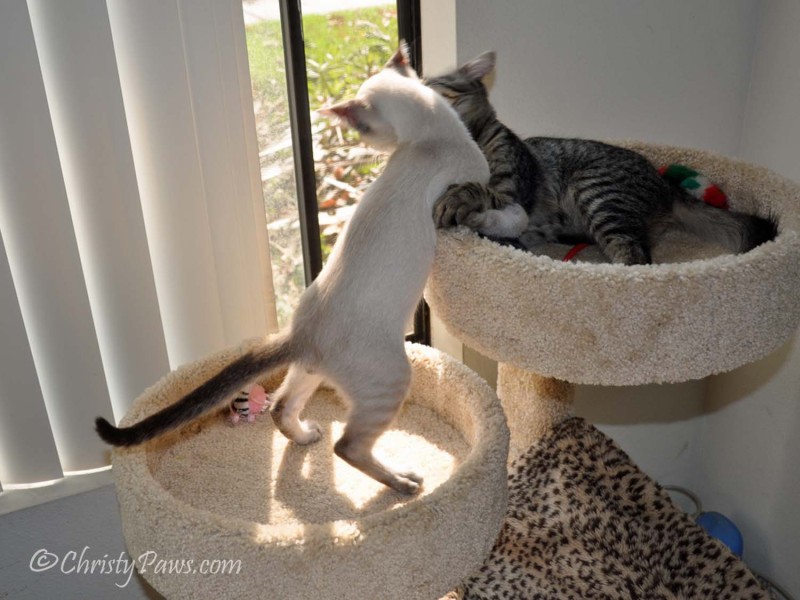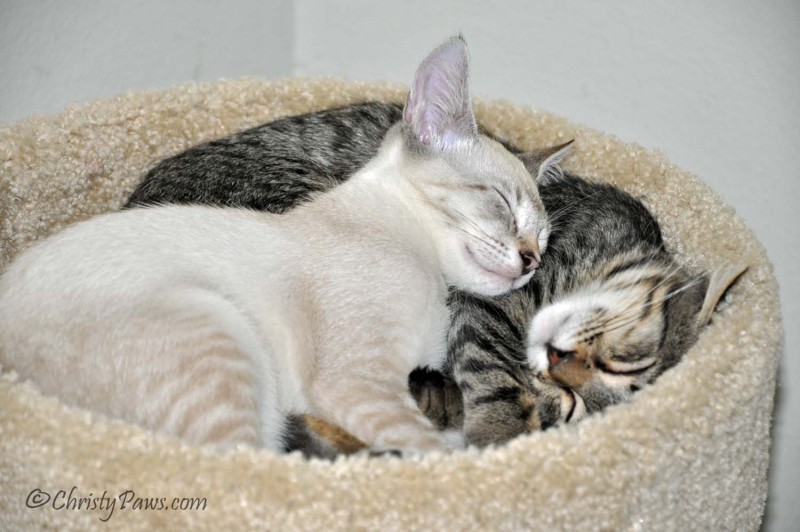 As other foster kitties came along, like Earl Gray, they let them join in but none were ever as close to them as they were to each other.
I came to the house at the same time as Earl Gray, in September. Ocean and I got along great as kittens but he and Echo pick on me now.
As Ocean grew older, he loved all the kittens that came through the house. He would gently play with them, lick them until they fell asleep, then groom himself.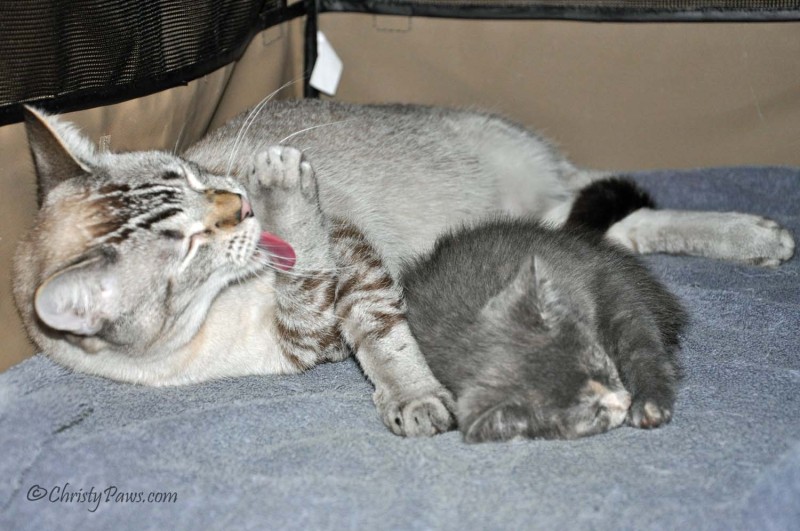 Ocean is still outgoing and inquisitive and he is the sassy one in the house. He'll even back talk mom. If she puts out her foot to block him from going somewhere, he will bat at it. In the next photo, mom is trying to get him to pose and he is getting ready to swat her hand away. He never puts out his claws but he doesn't hesitate to make his feelings known.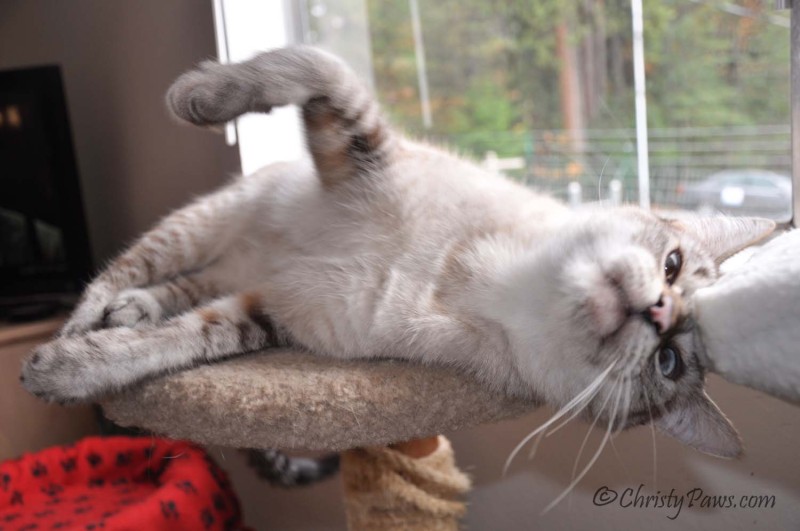 Even though my brothers try to push me around once in a while, I still love them! I am so happy that we all have our forever home and think often about the kitties who don't. If you ever want to add a kitty to your family, please adopt one from your local rescue or shelter. You will save a life!
Have a happy day!
Christy Paws