I bet you thought I was going to say P is for Purple, didn't you? Well, of course, it is, but I've already done purple for Caturday Art, so I thought I would do something else. Mom was following a tutorial to get this effect and you don't even want to know the steps. She even did a couple of things "her way" because they seemed less complicated than what the instructions said to do.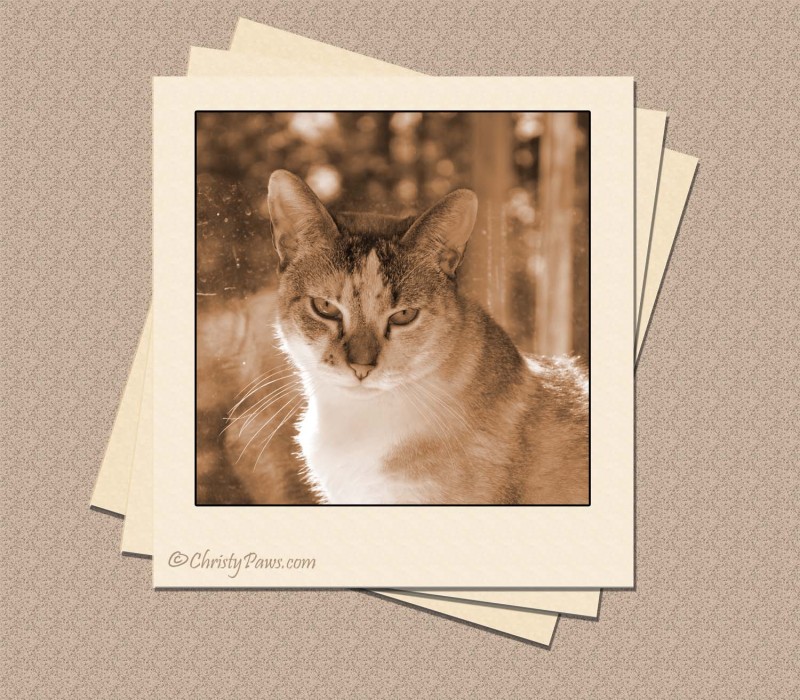 The original photo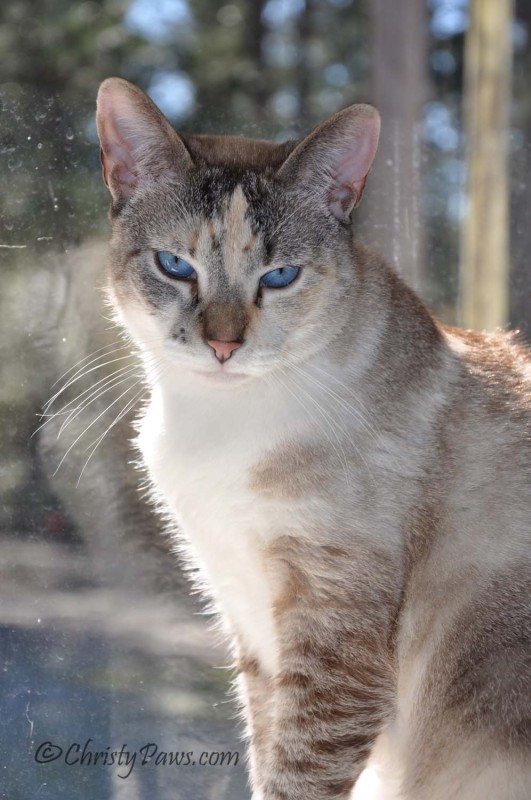 Mom says as much as she likes black and white and sepia photos, one of the world's greatest inventions was color photography! It's just the best.
Have a colorful day!
Christy Paws 
As we try to do every Saturday, we are joining the Caturday Art Blog Hop hosted by Athena and Marie. Click on the badge to see more great art or to join in the hop.