When mom decided to retire and move from Southern California, I thought she would have lots more time to spend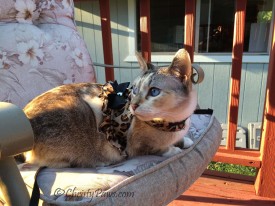 with us. Some days, it does seem like that. She'll sleep in a little bit with all of us curled up next to her. She'll spend hours with me taking photos and collaborating with me on a blog post. She'll read other blogs to me and we'll make comments. She'll put my harness on and take me outside to sit on the sunny patio or for a brief walk near the patio. We'll snuggle for a nap or to watch a little afternoon TV. Now, that sounds like retirement to me!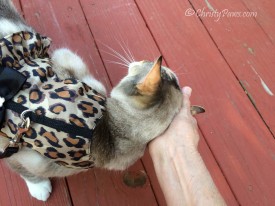 Before we moved, mom was always on the computer working. That was normal. I would stay near her and she would pet me occasionally, but nothing like our wonderful retirement days here. But like I said, that's only some days. Other days, she is so busy with cooking, gardening, cleaning, laundry, and that danged computer, that it is almost like before. Almost.
And so many things have happened that have interrupted retirement. She helped her friend Kelly a lot after her mom's heart attack and ongoing issues from it. She has been down to Orange County twice since we moved here completely in November — for doctors appointments and recently to take care of her step dad's affairs. Kelly had foot surgery on Tuesday and needs some extra help now. Will things ever get to be "normal" here? I want those "retirement days" to be the norm. Good thing I can occupy my time with lots of great naps.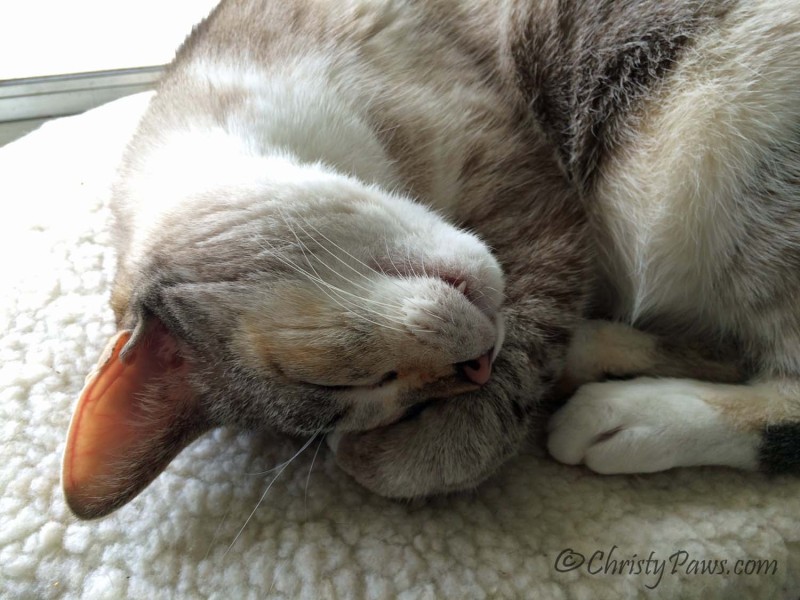 And now, as if she doesn't have enough things to distract her, she tells me she and her friend Kelly are starting a new business venture. What?!? You are going to be working again? OMC! Is this the new normal?
Have a blissfully normal day!
Christy Paws