You know how the humans say you shouldn't shop when you are hungry? Mom said maybe she shouldn't work on Caturday art just before dinner. Those tri-tips do look pretty good to a hungry kitty. No need to cook them for me though. I'll take them just the way they are!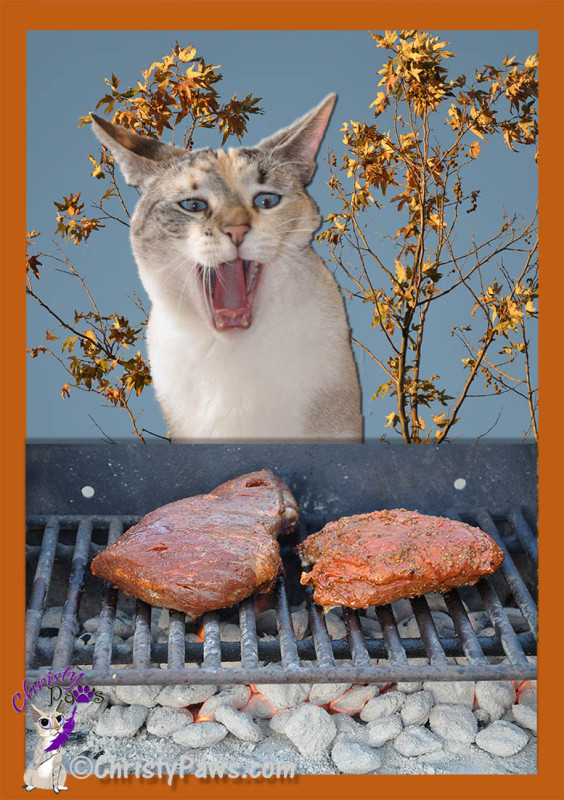 Do you get to eat raw food?
Wishing you a day full of good noms!
Christy Paws
We are joining the Caturday Art Blog Hop hosted by our friends Athena and Marie. Click on the badge to see more great art or to join in the hop.