Wow! Can you believe it? This is my 200th post. And what better way to celebrate than with a special graphic for Caturday Art. Here's what mom and I came up with for today in Photoshop Elements.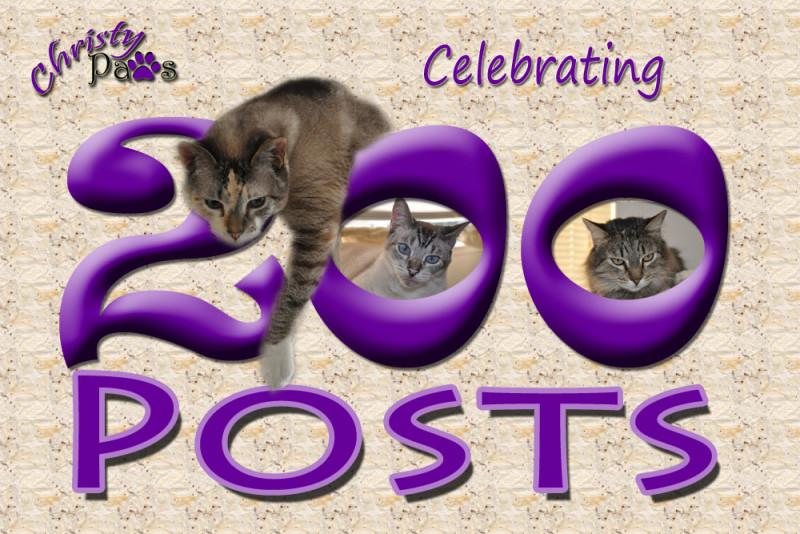 I have had so much fun being here with all of you and getting to know some of you. I am happy and grateful to call so many of you friends.
Have a celebratory day!
Christy Paws
We are joining the Caturday Art Blog Hop hosted by Athena and Marie. Click on the badge to see more great art or to join in the hop.