I'm late, I'm late, for a very important date! But I'm here now. Mom hasn't been feeling so great today so I just took my selfies tonight.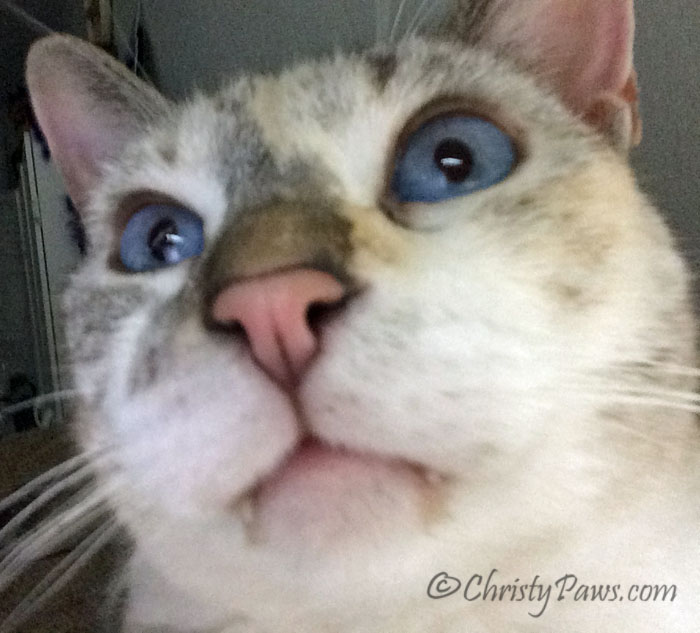 Nice shot of my nose, huh? Okay, so maybe I'll try again.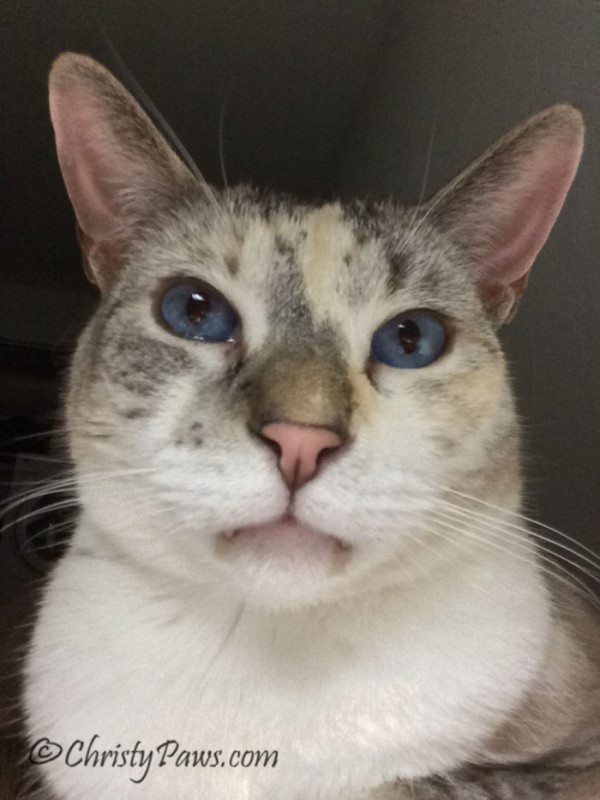 Hope you had a great Sunday.
Christy Paws
This is a blog hop hosted by The Cat on My Head. Click on the link or badge to see more.