I'm so happy to be able to share my bounty from BlogPaws with my readers. I told you that there might be enough for two giveaway winners and there was more than enough for that. I kept some of the treats and food mom wants me to try and of course some toys, but there's lots of goodies that will be on their way today to Annamarie V. and Cathy K. Yes, that's right, my pal Cathy Keisha was the second place winner.
Giveaway Winners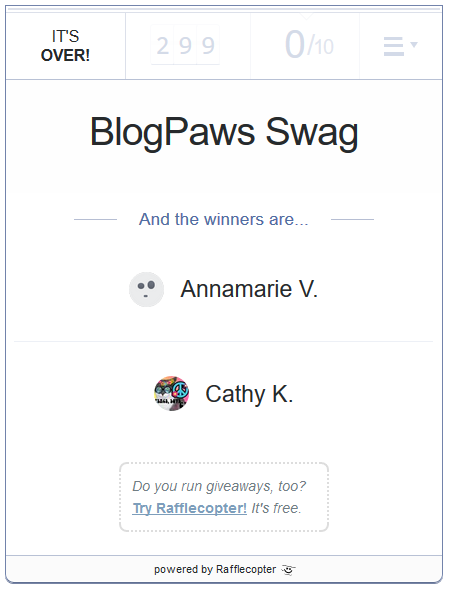 Annamarie told me she doesn't have a cat but entered for her mom who needs some cheering up. So glad to help with that!
BlogPaws is celebrating horses this week so here's a picture of mom's horse, Dancer. Isn't she a beauty? Mom loves her almost as much as she loves me.
Have a great day everyone!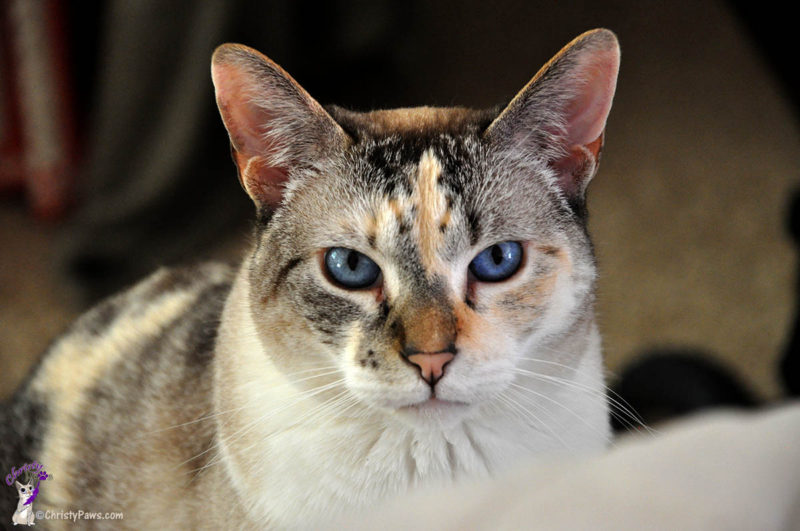 Christy Paws
This is a blog hop. Click on the badge to see more entries or join in the fun.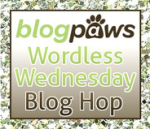 Save