I'm not actually celebrating 100, but my friends the Kitties Blue of The Cat on My Head are. Today is their 100th Sunday Selfies blog hop. I'm very, very late but I couldn't miss celebrating this milestone with them. I even planned ahead and took these photos a while back, but what can I do? I have no thumbs and sometimes the mom is just busy doing human things.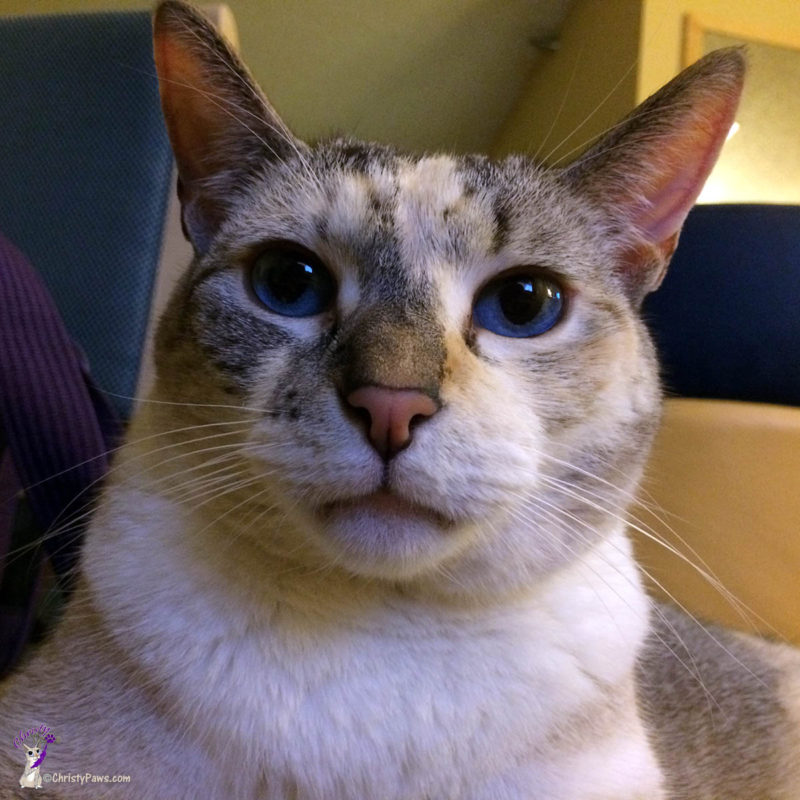 I like this one so I think it will do.
These selfies were taken in our hotel room at La Quinta Inns and Suites on our way back from BlogPaws. I'll tell you a little more about our stay later this coming week. Can you believe I just had surgery the day before in this photo? More about that later, too.
Congrats to Kitties Blue on their 100th Sunday Selfies blog hop. I'm sending along some special purrs to my beautiful friend Fiona.
Have a great week and I'll see you soon.
Christy Paws
I am joining the blog hop hosted by my friends at The Cat on My Head. Click on the link or badge to see more selfies.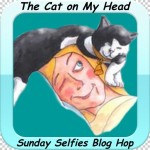 Save
Save
Save
Save