Mom was taking a few minutes this morning helping me catch up with a few blogs before getting started with the packing again. She was looking at some of the Caturday art and feeling bummed. It's her favorite post — well, I guess it would have to be since it is her only post on my blog — and she was thinking she didn't have time to work on one. Then she remembered that she had done one earlier in the week just in case things got really hairy as the move got down to the wire.
In this photo, mom "selected" Jan and put her on a separate layer. She then used a couple of filters on the original layer to decrease the detail then applied the emboss and chrome filters to the background layers.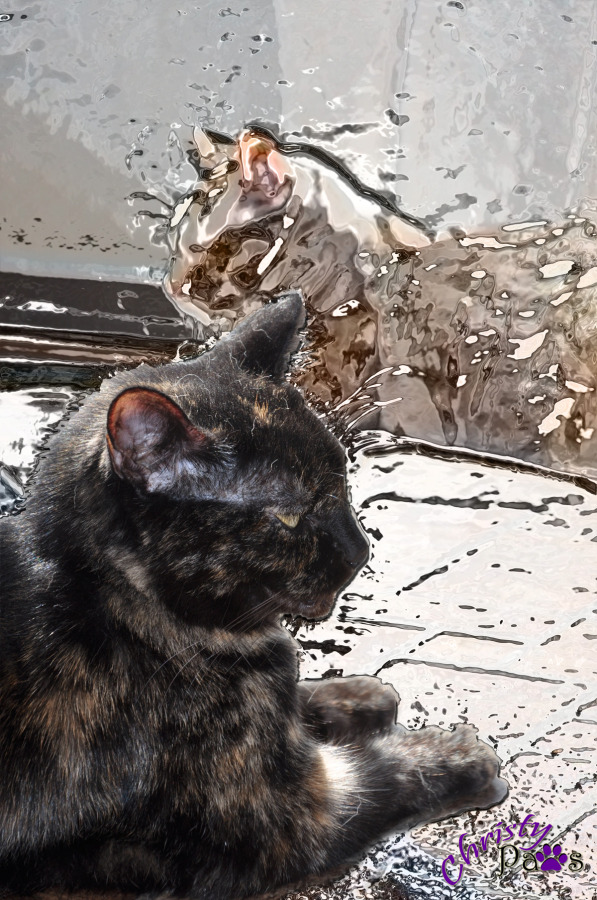 Jan is a tortie with beautiful markings. She was one of mom's long time fosters with MeoowzResQ and is still looking for her forever home. Since we are moving, Jan has now gone to live with another foster while she waits for her forever family to find her. She is a very sweet girl who gets along with everyone. She loves to sleep with mom and causes no trouble, like some of the boys I know. You can help her with her happy ever after by sharing. Contact MeoowzResQ in southern California at 714-997-0868.
This is a blog hop hosted by Athena the Cat Goddess. Click on the link or badge below to see more entries.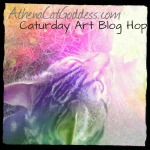 Happy Caturday!
Christy Paws