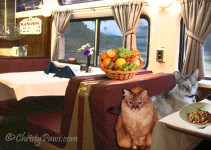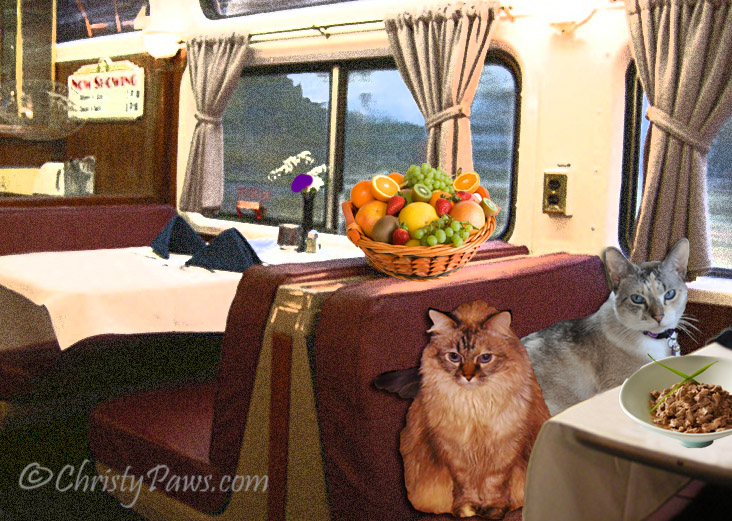 Welcome to Lionesses on the Prowl, the continuing saga of Izzy and Tristy (Dezi and Christy's flat traveling cats). If you haven't met Izzy and Tristy, you can read about them here.
A couple of weeks ago, Izzy and I headed out to visit our Cat Scout friend Shoko and her fursib Kali, the Canadian Cats. It was a bit of a challenging trip but we had a blast in spite of it.
We decided to take the train called the Coast Starlight from Sacramento to Seattle. The mom had done this years ago and we thought it would be fun. The Coast Starlight part of the trip would take almost 24 hours, then we would take another train and a bus for the additional 17 hours of the trip.
It was late when Izzy and I boarded the train in Sacramento, so we … Continue reading →