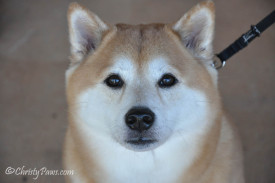 Mom has the sads today. Her best friend, Kelly, and she will be saying goodbye to Kelly's much loved woofie, Asia, this afternoon.
Mom has known Asia for almost eight years. Mom and Kelly were friends in Southern California before Kelly moved up north here about three years ago. Mom would take care of Asia when Kelly traveled for business so we met her a few times. She was always such a sweet woofie who never, ever chased us or had a cross word for us. Mom has even been on road trips and camping trips with Asia and says she was always a happy, easy going traveler.
Foster kitten, Ollie, snuggling up with Asia in 2011
Back in February, Kelly brought Asia over for a visit. She was still the sweet woofie we had met, but even then she was mostly deaf and blind. She got around pretty well back then, but not so much anymore and, recently, she has begun to develop what the vet says is dementia. Mom says she didn't know dogs got dementia, but now Asia is always confused and easily frightened. This has brought with it some new, difficult issues and Asia is no longer a happy woofie.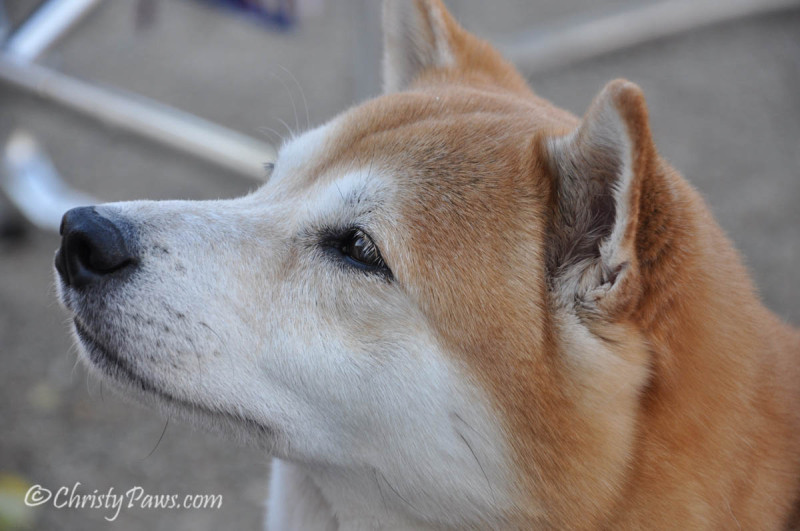 Mom says it is hard for pet parents to know when it is the right time to help us on our way to the bridge. They all hope we will pass peacefully in our sleep from old age, but all too often, that is not the case. When they have to make the decision, they constantly second guess themselves. They wonder, did I do everything I could or should do? Am I being selfish and putting it off just for me? We know when it is time to go but, sometimes, we hold on for you because we know how sad our leaving makes you.
Since we moved next door, mom has gotten even closer to Asia and loves her very much. I know she will miss her. I'll take care of mom and try to make her smile today. I'll remind her of the good memories she has of Asia.
Fly free, sweet girl.
Christy Paws