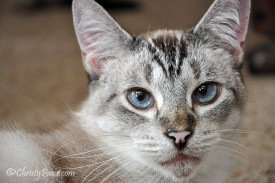 I have read that it is Mancat Monday at various places in the blogosphere so I thought I would feature my brofur, Ocean, today. You see, he did something the other day that made mom pretty happy so I thought I would reward him.
Now, don't get me wrong. This is not going to become a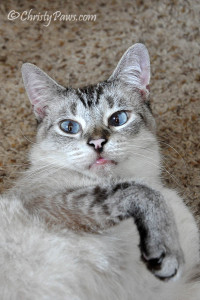 regular thing. The boys will not be taking over my blog every week. Why not, you ask? Well, because it is MY blog. If they want a blog, they need to go get their own. I don't know who they'll get for an assistant, though. Mine can barely keep up with me. The poor old girl couldn't handle another blog! I will continue to share with them on occasion, but not every week.
Anyway, back to Ocean. When mom tries to photograph him, she usually has to be sure he is really distracted or asleep! The second he notices her attention is on him, he quits what he is doing and runs to her. He is such a mama's boy! He sleeps at her feet when she is working on the computer, like he is right now.
So what did Ocean do that made mom happy? He was rolling around on the floor looking all cute, showing off for her, so she got the camera out and started shooting. And he kept acting cute!
He rolled around.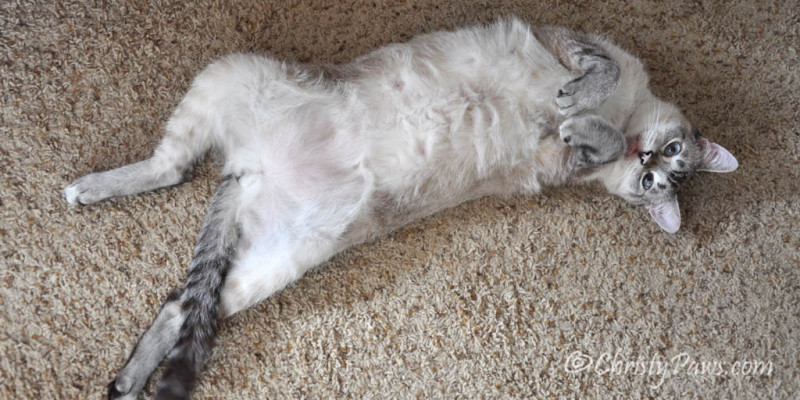 And sat up.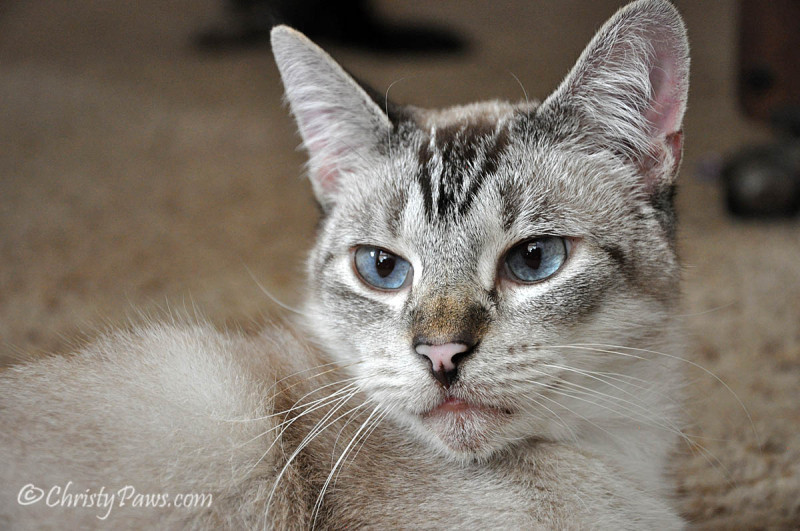 And rolled around some more.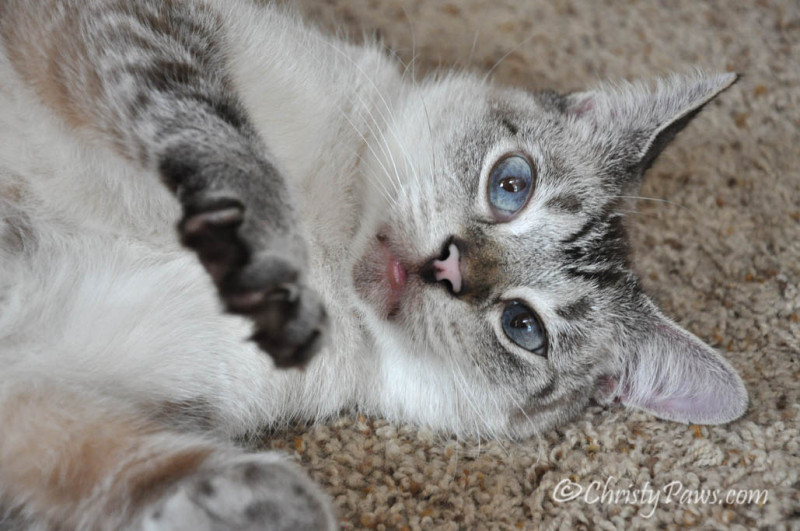 He posed for quite a while before he did this!
Mom was happy that she got a lot of good, CLEAR photos of him. And there wasn't even any nip involved.
Wishing you a week full of nip!
Christy Paws