I missed Caturday Art yesterday so I thought I'd give you an artsy fartsy selfie today.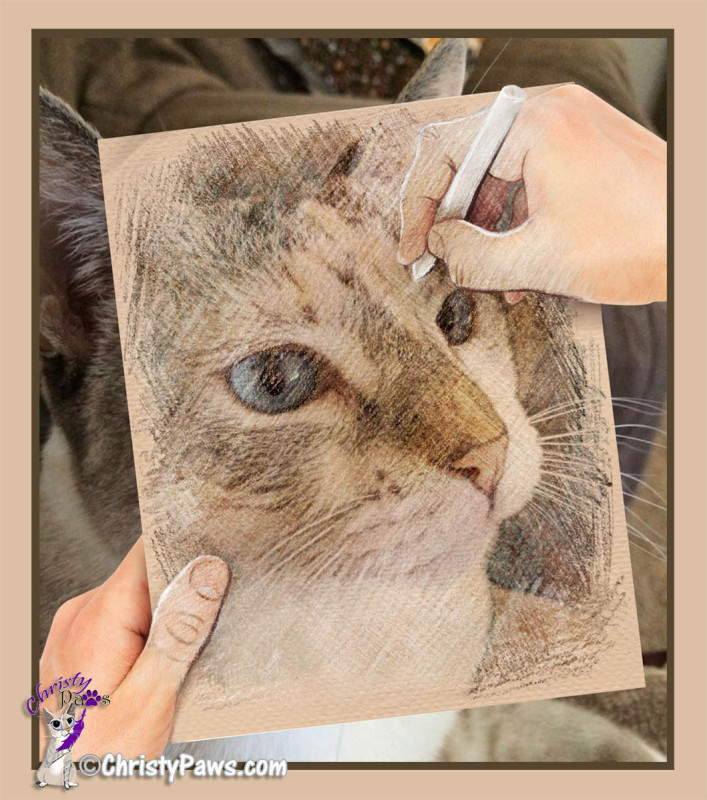 For the past couple of days we have been thinking about our friends in the east in the path of the big snow storm. We hope you are all safe.
Our biggest concern here when we have snow or high winds is that the power might go out. Mom says we depend so much on electricity that it is a little scary. Our heat depends on the electricity and that is the worst. You know how us kitties hate the cold! We moved here during the winter and one of the first things mom bought was a kerosene heater for emergencies.
We have lots of flashlights and battery powered lanterns. We have a small generator that aunt Kelly loaned us when she got her new, big one. It will run our freezer and refrigerator. It will also charge all mom's electronics and even run the TV. That seems to make mom happy. Thank goodness our power has never been off long enough that we've had to use the heater or generator. How does your family prepare for emergencies?
We've had lots of rain here for the past several weeks but no snow since Christmas. Mom says she loves the snow but is grateful that, with all this abundance, it is rain and not snow. At least we are able to function fairly normally. Since we've had so much rain and more to come, mom thinks she needs one of these Kitty Moving Tail Wiper Decals for the car
. Might as well put some fun in all this rain.
Stay safe and warm, my friends!
Christy Paws
We are joining the blog hop hosted by our friends at The Cat on My Head. Click on the link or badge to see more.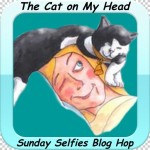 Stories on my site may contain affiliate links. I will make a small commission if you make a purchase after clicking the link. Thanks for contributing to our treat fund!