This was going to be a Valentine card but mom tried a couple of framing options and we really liked the simple look of this black and red photo. In Photoshop Elements, she used the heart shape on the cookie cutter tool on three different photographs to get our head shots. Using layer styles on these, she beveled each one to a different degree. She added a layer and filled it with red but wasn't fond of so much red. She tried several frames on the cookie cutter tool on this layer and came up with the pretty little red oval design. Then she added another layer and filled it with black. She increased the size of the canvass and added two more layers for the red "mat" and black frame.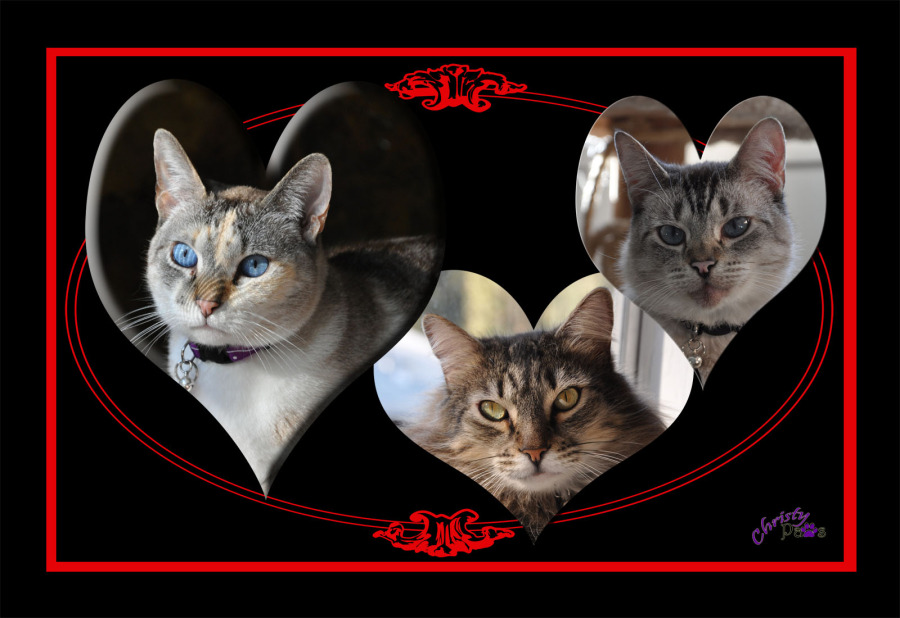 A Valentine card will have to happen on another day.
Happy Caturday,
Christy Paws
This is a blog hop hosted by Athena and Marie. Click on the badge to see more great art.