Mom wanted to try something really different this week but ran out of time with all that is going on. She worked on this project earlier in the week and decided to share it instead. It was done in Photoshop.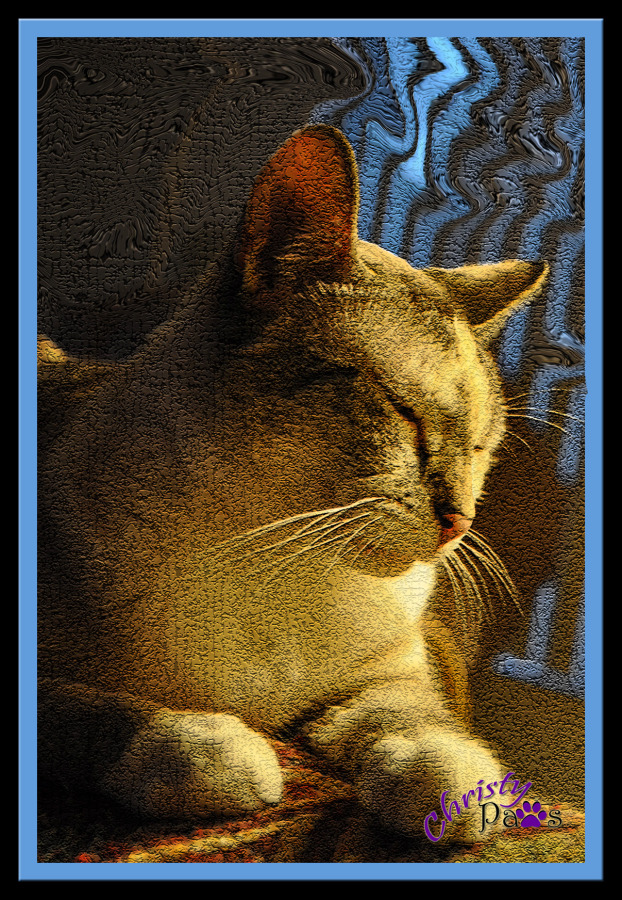 Under the distort filter, she used the turbulence tool under liquify to make the background wavy. As usual, she didn't get it totally right – she can't remember what she used to texturize the photo.
Here is the original.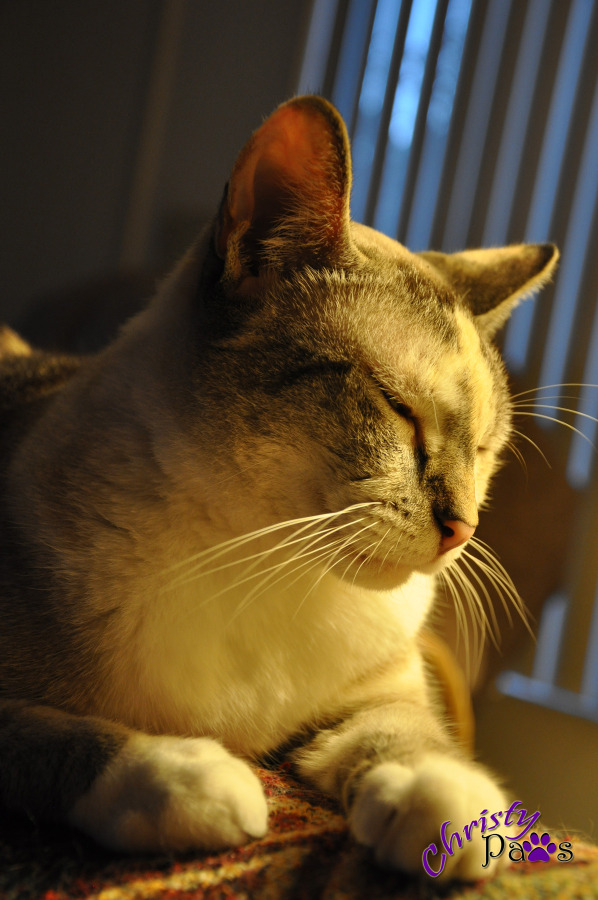 This is a blog hop hosted by Athena the Cat Goddess. Click on the link or badge below to see more entries.