I took my Sunday selfies last night while I was watching TV with mom. She wouldn't let me use most of them because I got too much of her in them! So, here's what she let me use.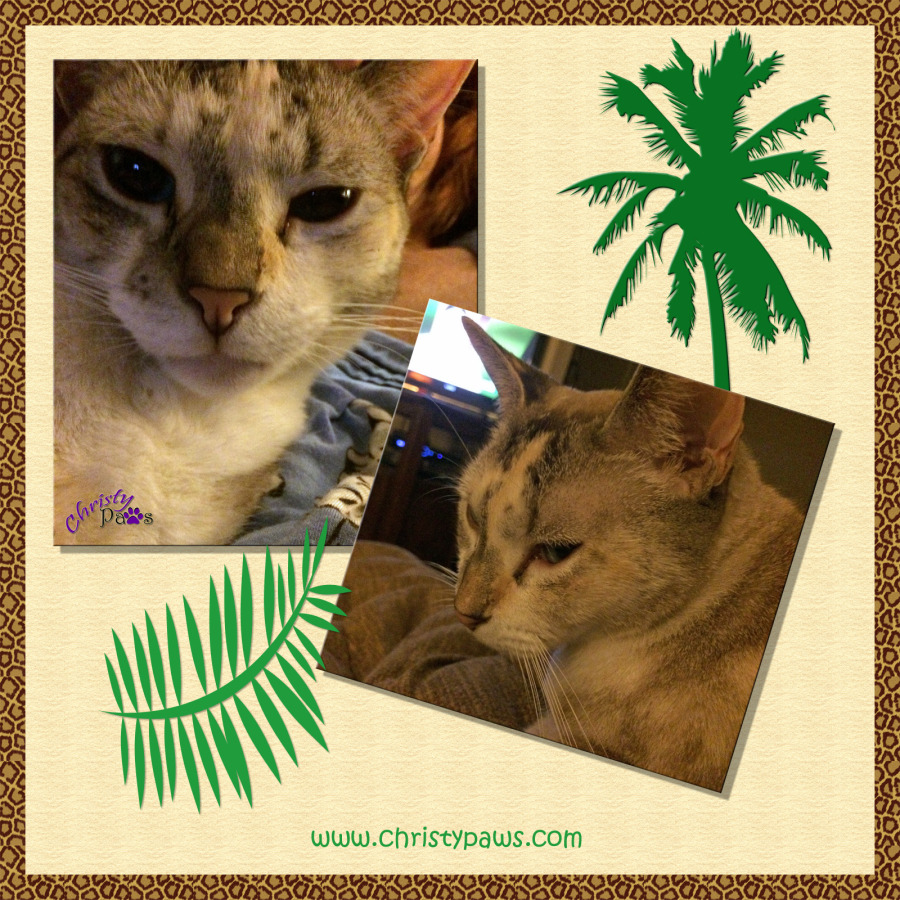 Mom says she sees so much great artwork with an autumn theme and colors, but since we don't really get autumn here, I instructed her to use what you see here a lot – a palm tree! I'm looking forward to seeing more of the outdoors and different kinds of trees when we move.
This Sunday Selfie Blog Hop is hosted by The Cat on My Head. Click on the badge below to enter or to meet some other interesting felines.
Christy Paws