Mom started with this photo of Echo and Ocean that she had already used for my Facebook page and added a reflection in Photoshop Elements. She increased the canvass size and added a new layer to add the black frame. Then it took a trip to piZap to add the border.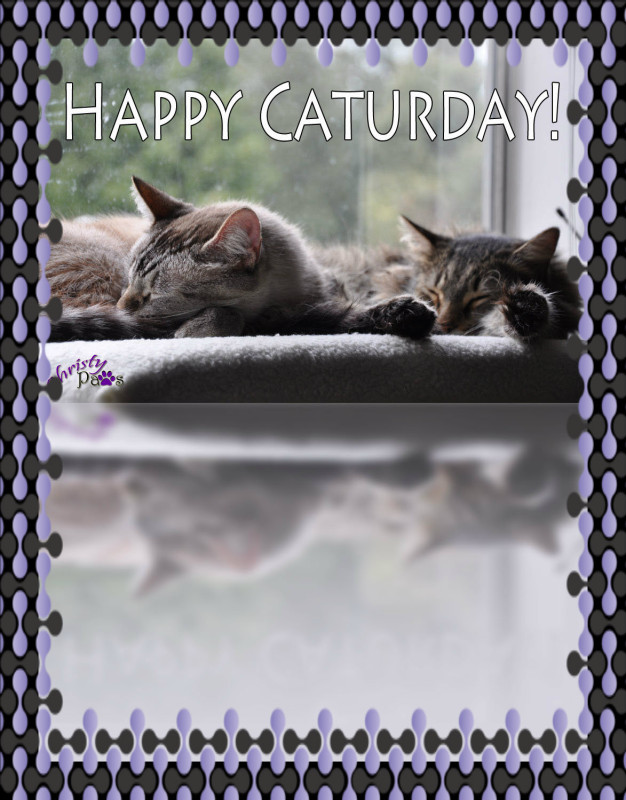 I wanted some time on MY blog too so mom created this quick St. Patrick's Day card for me in piZap.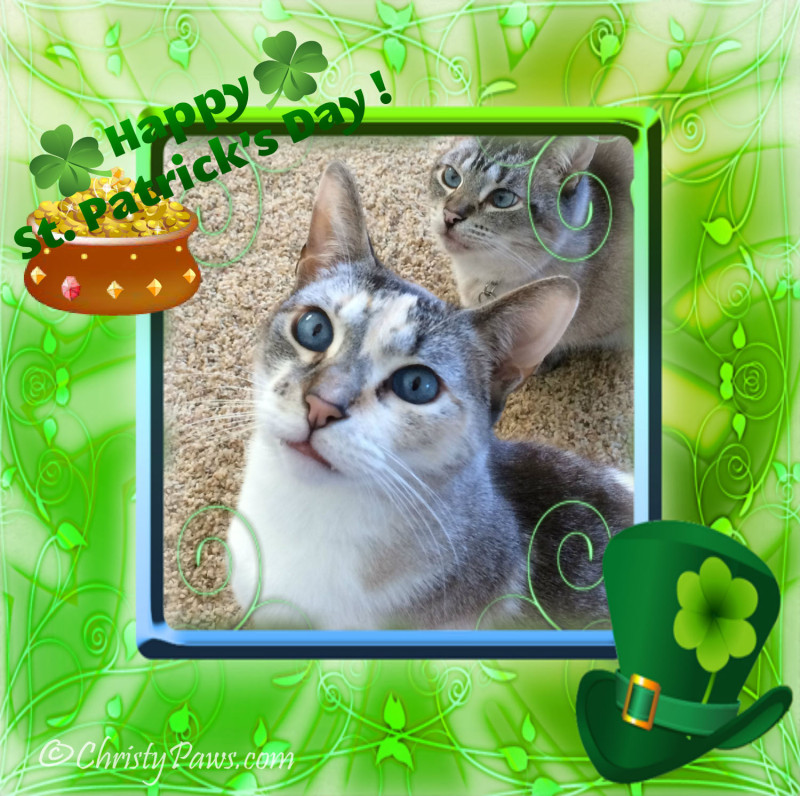 Wishing you a pot of gold!
Christy Paws
This is a blog hop hosted by Athena and Marie. Click on the badge to see more great art or to join in the hop.