I tried taking my selfies today from lots of different angles to see if any were easier or better than others. Nope. Always the same problems: too dark; out of focus; can't remember to look at the camera and push the button at the same time; etc. That's OK though. I'm starting to have a lot of fun experimenting.
The boys were busy bathing each other so they didn't want to do selfies this time.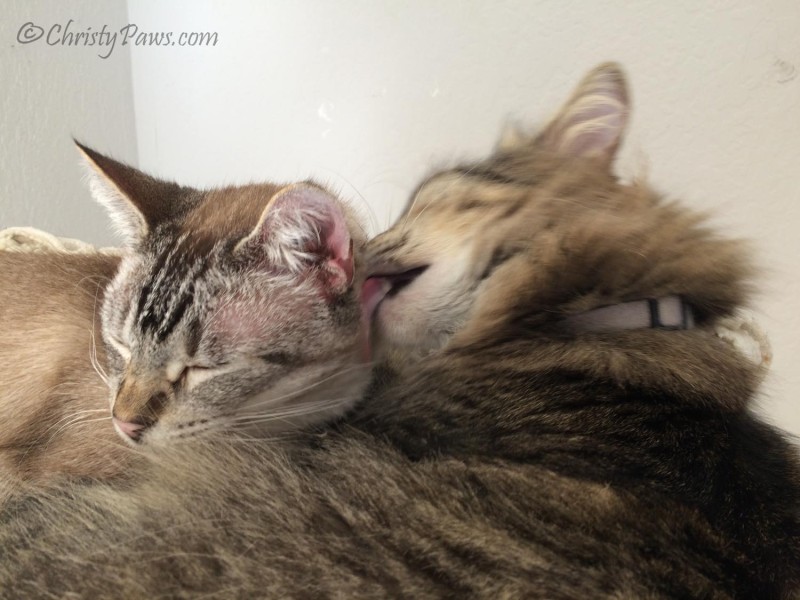 Have a wonderful, easy Sunday.
Christy Paws
This is a blog hop hosted by The Cat on My Head. Click on the link or badge to see more.