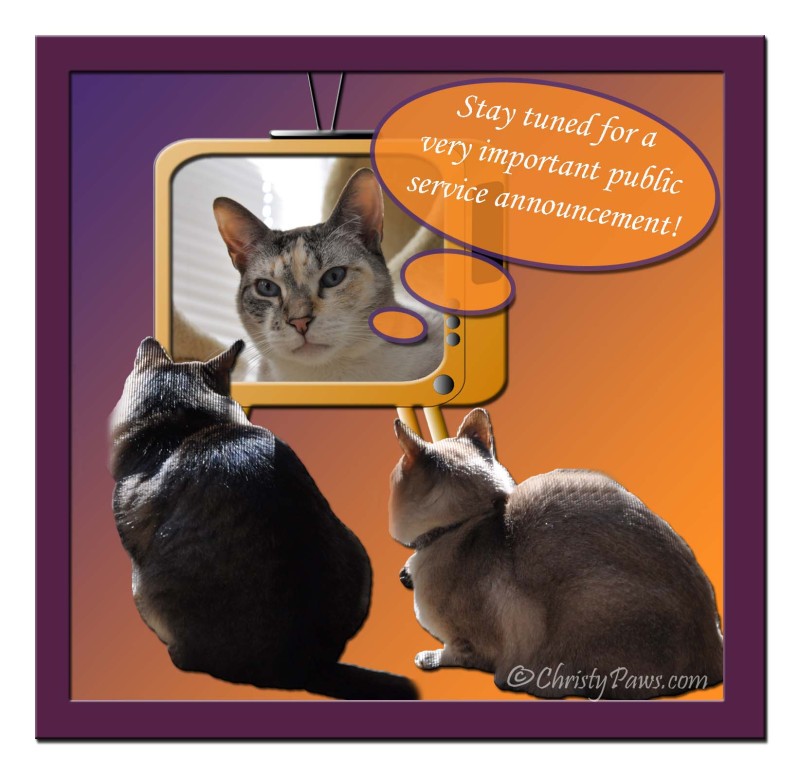 September is National Preparedness Month, sponsored by the Federal Emergency Management Agency (FEMA). We animals have our very own preparedness day during the month. I found some confusion as to whether National Animal Disaster Preparedness Day was yesterday, May 8th, or today, the second Saturday of May. Whichever day it is/was, the message is timeless. Mom wrote a post a while back with links to lots of great information which is still good today.
As important as mom knows it is, she says we are not nearly as prepared as we could and should be. Do you know all the things you should do to be prepared for a disaster?
Let's get prepared!
Christy Paws
As we try to do every Saturday, we are joining the Caturday Art Blog Hop hosted by Athena and Marie. Click on the badge to see more great art or to join in the hop.