Happy Mother's Day to all the mothers out there of both human and furry children. I spent the morning snuggling with my mom and giving her some extra loving. If I don't look so happy in my Mother's Day selfies, it's because she insisted on doing them while I was trying to cuddle on her chest and show her how much I appreciate her.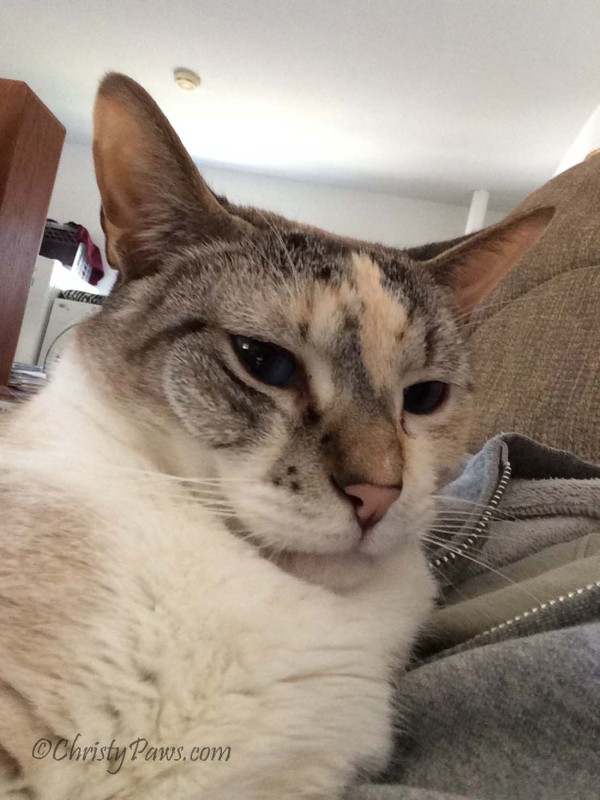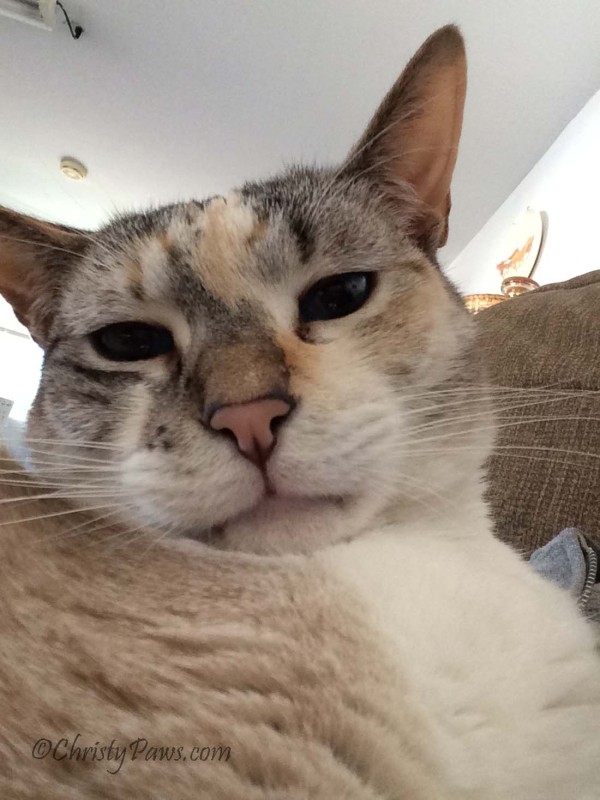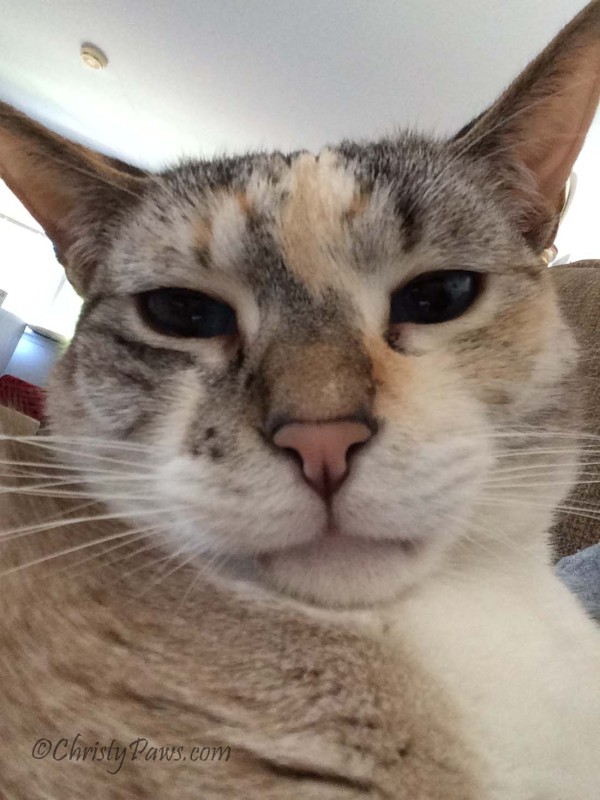 Looks like mom should have done some work in Photoshop to lighten up my black eyes!
Wishing you all the most wonderful day with your loved ones!
Christy Paws
This is a blog hop hosted by The Cat on My Head. Click on the link or badge to see more.