Mom hasn't gotten to see the new Star Wars movie yet but, believe me, she will. She is older than dirt and stood in a long line to see the original at the theater — and she's seen it many times! The only reason she hasn't seen the new one yet is that the theaters where it is playing are not very close and the holidays have prevented planning an excursion to the big city.
Mom doesn't buy me many new toys because I have so many, but on her last trip to the pet store, she had to get me THIS!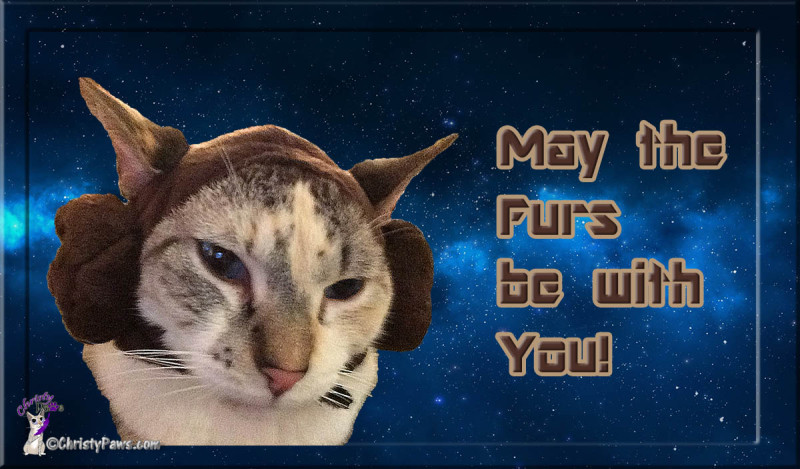 Now, I ask you, does it look like I'm enjoying this? Well, I love my mom so I try to humor her, but sometimes it is not easy.
Oh, and on that trip to the pet store she also got me Princess Leia Star Wars mice. Sheesh.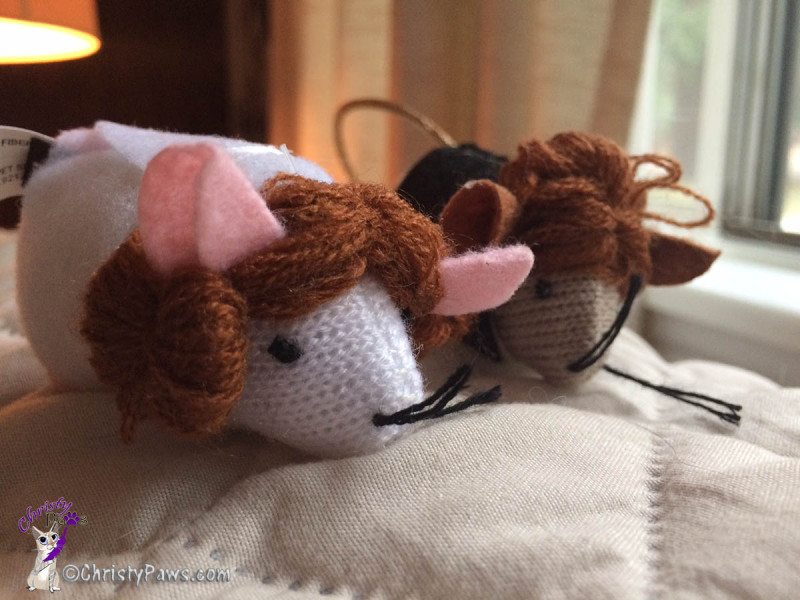 I guess it doesn't matter what the mice are wearing. The catnip inside still smells the same!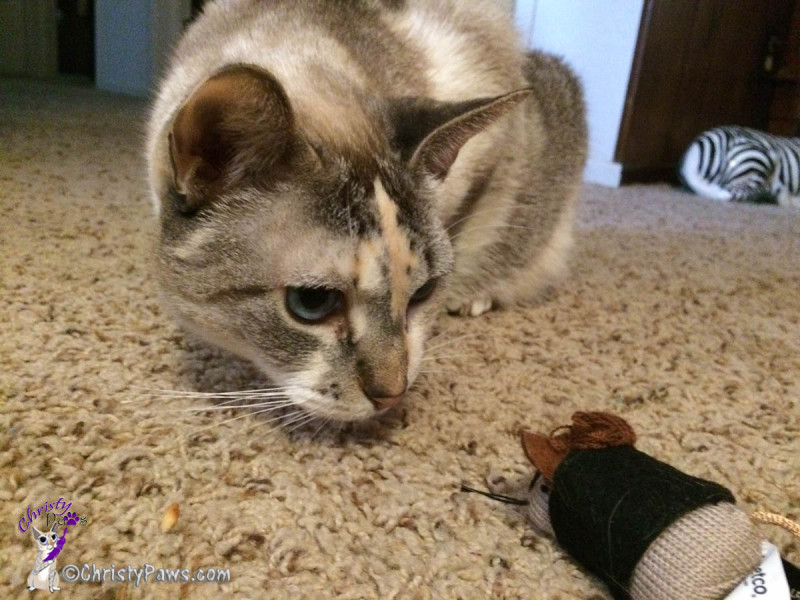 Mom wants to know if you've seen the new Star Wars and if it is as good as she hopes it is.
May the furs be with you as you start this wonderful new year!
Christy Paws
We are joining the Caturday Art Blog Hop hosted by our friends Athena and Marie. Click on the badge to see more great art or to join in the hop.