We forgot to take any selfies yesterday and mom said if I didn't do some today she would use my Princess Leia selfies that we did a while back. It's bad enough she used one for yesterday's Caturday Art so I jumped into it.
I didn't come up with anything particularly interesting but here I am getting my paw ready to push the button.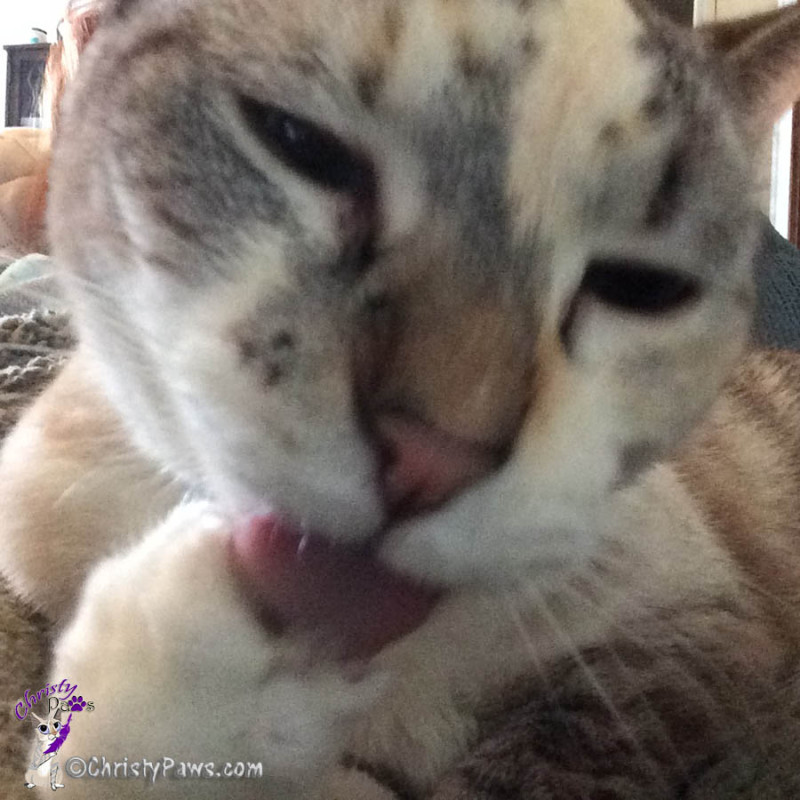 After a few tries, I finally got a couple that are fairly sharp.
Then I decided to try out the timer which I've never done before.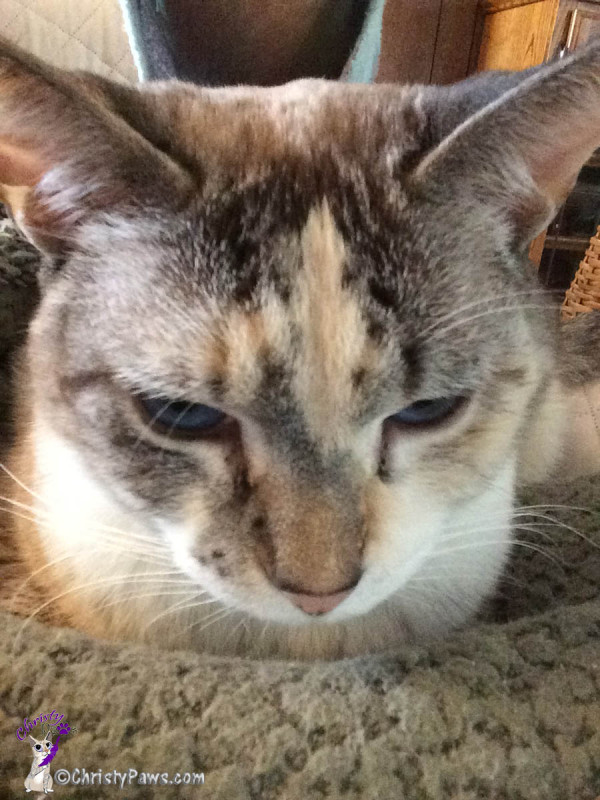 Hope you are having an easy Sunday!
Christy Paws
We are joining the blog hop hosted by our friends at The Cat on My Head. Click on the link or badge to see more.